Updated on July 14, 2023
  By SuperWest Sports Staff
HHere are the Top 10 All-Time Football Players for each program, ranked 247Sports Composite rankings in the Internet Era of Rank, Status, and Stardom.
Joe McKnight, the running back who was drafted by USC in 2007, remains the top college football prospect ever to be signed by a Pac-12 school.
The Trojans also boast the next five best practices.
Looking at the top recruits at each school, UCLA and Oregon are second and third on the all-time list with Jaelan Phillips (2017) and Kayvon Thibodeaux (2019), respectively.
This list was last updated on July 13, 2023, following the addition of Elijah Rushing as Arizona's top wide receiver, and completely updated by 247Sports.
Arizona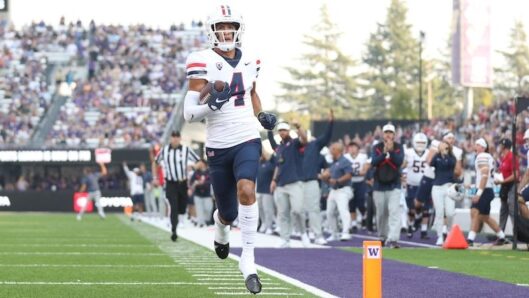 | Responsibility | Name | Standard | Class | Responsibility | Stars |
| --- | --- | --- | --- | --- | --- |
| 1 | Elijah Running | .9860 | 2024 | On the edge | 5 |
| 2 | Thank you McMillan | .9779 | 2022 | WR | 4 |
| 3 | Devin Ross | .9758 | 2006 | CB | 4 |
| 4 | Mike Bell | .9671 | 2001 | RB | 4 |
| 5 | I'm Costa | .9610 | 2001 | QB | 4 |
| 6 | Rob Gronkowski | .9454 | 2007 | THE | 4 |
| 7 | Robert Golden | .9393 | 2008 | CB | 4 |
| 8 | Keenan Walker | .9363 | 2015 | OT | 4 |
| 9 | Marquis Flowers | .9345 | 2010 | LB | 4 |
| 10 | Cam Denson | .9339 | 2014 | CB | 4 |
Arizona State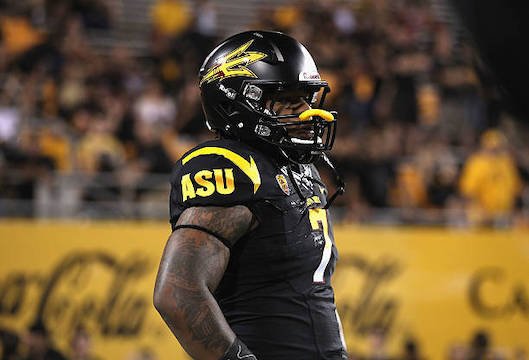 | Responsibility | Name | Standard | Class | Responsibility | Stars |
| --- | --- | --- | --- | --- | --- |
| 1 | Vontaze Burfict | .9935 | 2009 | ILB | 5 |
| 2 | Zach Miller | .9892 | 2004 | THE | 5 |
| 3 | Jayden Daniels | .9832 | 2019 | QB | 4 |
| 4 | Terrell Suggs | .9765 | 2000 | OLB | 4 |
| 5 | Corey Adams | .9764 | 2009 | DT | 4 |
| 6 | N'Keal Harry | .9736 | 2016 | WR | 4 |
| 7 | Brady White | .9673 | 2016 | QB | 4 |
| 8 | Andrew Walter | .9671 | 2000 | QB | 4 |
| 9 | Gerell Robinson | .9663 | 2008 | WR | 4 |
| 10 | Lamar Baker | .9663 | 2001 | CB | 4 |
California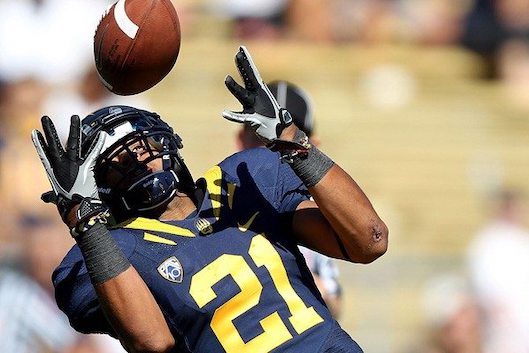 | Responsibility | Name | Standard | Class | Responsibility | Stars |
| --- | --- | --- | --- | --- | --- |
| 1 | Keenan Allen | .9949 | 2010 | WR | 5 |
| 2 | DeSean Jackson | .9910 | 2005 | WR | 5 |
| 3 | Demetrius Robertson | .9905 | 2016 | WR | 5 |
| 4 | Marshawn Lynch | .9892 | 2004 | RB | 5 |
| 5 | Lorenzo Alexander | .9861 | 2001 | SDE | 5 |
| 6 | Zach Kline | .9771 | 2012 | QB | 4 |
| 7 | William Stone | .9737 | 2011 | DT | 4 |
| 8 | Derrick Hill | .9721 | 2006 | DT | 4 |
| 9 | Cecil Whiteside | .9717 | 2010 | OLB | 4 |
| 10 | Darian Hagan | .9701 | 2006 | S | 4 |
Colorado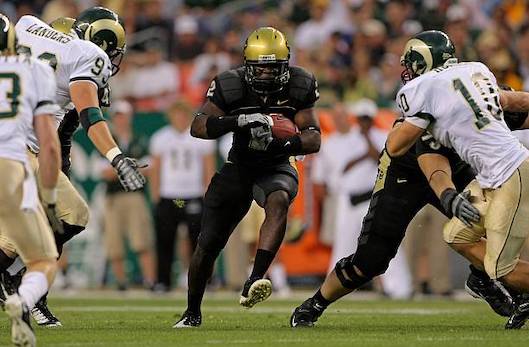 | Responsibility | Name | Standard | Class | Responsibility | Stars |
| --- | --- | --- | --- | --- | --- |
| 1 | Darrell Scott | .9980 | 2008 | RB | 5 |
| 2 | Marcus Houston | .9980 | 2000 | RB | 5 |
| 3 | Cormani McClain | .9921 | 2023 | CB | 5 |
| 4 | Ryan Miller | .9859 | 2007 | OT | 5 |
| 5 | Russell Lovett | .9751 | 2001 | ATH | 4 |
| 6 | Craig Ochs | .9739 | 2000 | QB | 4 |
| 7 | Lynn All | .9700 | 2008 | ILB | 4 |
| 8 | Yuri Wright | .9690 | 2012 | CB | 4 |
| 9 | Quinn Sypniewski | .9683 | 2000 | THE | 4 |
| 10 | Gabe Nyenhuis | .9667 | 2002 | SDE | 4 |
Oregon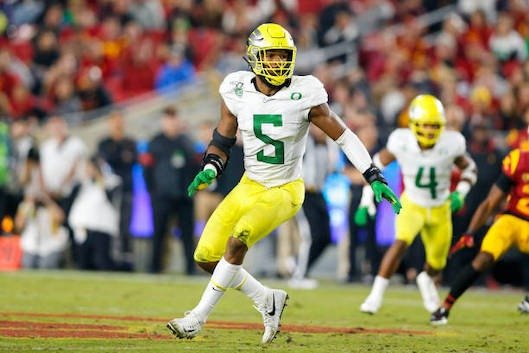 | Responsibility | Name | Standard | Class | Responsibility | Stars |
| --- | --- | --- | --- | --- | --- |
| 1 | Kayvon Thibodeaux | .9987 | 2019 | WDE | 5 |
| 2 | Justin Flow | .9967 | 2020 | OLB | 5 |
| 3 | More information | .9962 | 2002 | DT | 5 |
| 4 | Jonathan Stewart | .9952 | 2005 | RB | 5 |
| 5 | Noah Sewell | .9935 | 2020 | ILB | 5 |
| 6 | Cameron Colvin | .9932 | 2004 | WR | 5 |
| 7 | D'Anthony Thomas | .9926 | 2011 | RB | 5 |
| 8 | Josh Connerly Jr. | .9918 | 2022 | OL | 5 |
| 9 | Arik Armstead | .9917 | 2012 | SDE | 5 |
| 10 | Kaumatule Canton | .9909 | 2015 | DL | 5 |
Oregon State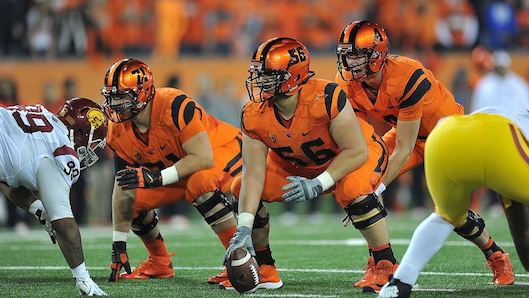 | Responsibility | Name | Standard | Class | Responsibility | Stars |
| --- | --- | --- | --- | --- | --- |
| 1 | Isaac Seumalo | .9876 | 2012 | IS | 5 |
| 2 | Derek Anderson | .9827 | 2001 | QB | 4 |
| 3 | Steven Jackson | .9743 | 2001 | RB | 4 |
| 4 | I'm not here | .9667 | 2008 | SDE | 4 |
| 5 | Michael Philip | .9384 | 2009 | IS | 4 |
| 6 | Aidan Chiles | .9365 | 2023 | QB | 4 |
| 7 | Ruben Jackson | .9333 | 2005 | WR | 4 |
| 8 | Brandon Lockheart | .9333 | 2002 | OT | 4 |
| 9 | Kelsey Howard | .9073 | 2023 | DL | 4 |
| 10 | Christian Wallace | .9068 | 2016 | CB | 4 |
Stanford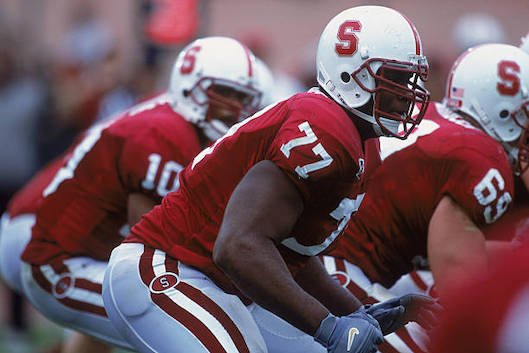 | Responsibility | Name | Standard | Class | Responsibility | Stars |
| --- | --- | --- | --- | --- | --- |
| 1 | Kwame Harris | .9978 | 2000 | OT | 5 |
| 2 | Foster Sarell | .9968 | 2017 | OT | 5 |
| 3 | Michael Craven | .9954 | 2001 | OLB | 5 |
| 4 | Walker Little | .9952 | 2017 | OT | 5 |
| 5 | Kyle Murphy | .9937 | 2012 | OT | 5 |
| 6 | Davis Mills | .9918 | 2017 | QB | 5 |
| 7 | Trent Edwards | .9894 | 2002 | QB | 5 |
| 8 | Solomon Thomas | .9885 | 2014 | SDE | 5 |
| 9 | Julian Jenkins | .9859 | 2002 | WDE | 5 |
| 10 | Andrus Peat | .9849 | 2012 | OT | 5 |
UCLA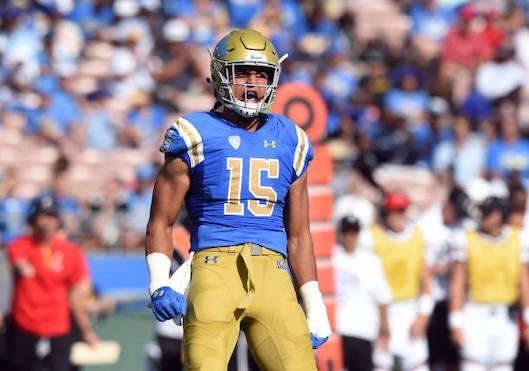 | Responsibility | Name | Standard | Class | Responsibility | Stars |
| --- | --- | --- | --- | --- | --- |
| 1 | Jaelan Phillips | .9989 | 2017 | WDE | 5 |
| 2 | Donte Moore | .9977 | 2023 | QB | 5 |
| 3 | Eddie Vanderdoes | .9960 | 2013 | DT | 5 |
| 4 | Josh Rosen | .9932 | 2015 | QB | 5 |
| 5 | Mique Juarez | .9924 | 2016 | OLB | 5 |
| 6 | Owamagbe Odighizuwa | .9912 | 2010 | SDE | 5 |
| 7 | Keisean Lucier-South | .9909 | 2015 | WDE | 5 |
| 8 | Matt Ware | .9906 | 2001 | CB | 5 |
| 9 | Ellis McCarthy | .9881 | 2012 | DT | 5 |
| 10 | Darnay Holmes | .9879 | 2017 | CB | 5 |
USC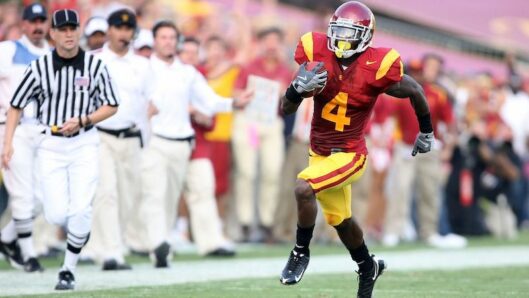 | Responsibility | Name | Standard | Class | Responsibility | Stars |
| --- | --- | --- | --- | --- | --- |
| 1 | Joe McKnight | .9997 | 2007 | RB | 5 |
| 3 | Matt Barkley | .9993 | 2009 | QB | 5 |
| 2 | Corey Foreman | .9992 | 2021 | SDE | 5 |
| 4 | Patrick Turner | .9992 | 2005 | WR | 5 |
| 5 | Whitney Lewis | .9990 | 2003 | WR | 5 |
| 6 | Mark Sanchez | .9988 | 2005 | QB | 5 |
| 7 | Roberts Woods | .9987 | 2010 | WR | 5 |
| 8 | Iman Marshall | .9986 | 2015 | CB | 5 |
| 9 | Vidal Hazeltor | .9984 | 2006 | WR | 5 |
| 10 | Zechariah Branch | .9980 | 2023 | WR | 5 |
Utah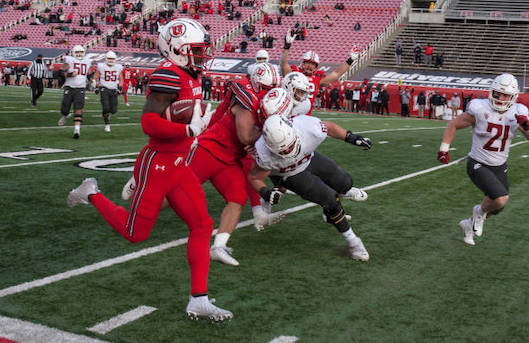 | Responsibility | Name | Standard | Class | Responsibility | Stars |
| --- | --- | --- | --- | --- | --- |
| 1 | Clark Phillips III | .9744 | 2020 | CB | 4 |
| 2 | James Ayiono | .9667 | 2009 | DT | 4 |
| 3 | Ethan Calvert | .9653 | 2021 | ILB | 4 |
| 4 | Jaylon Johnson | .9619 | 2017 | CB | 4 |
| 5 | Lander Barton | .9587 | 2022 | LB | 4 |
| 6 | Spencer Fano | .9564 | 2023 | OT | 4 |
| 7 | Gareth Bolles | .9462 | 2016 | OT | 4 |
| 8 | Caleb Lomo | .9459 | 2023 | OT | 4 |
| 9 | Chris Washington | .9386 | 2009 | S | 4 |
| 10 | Paul Soliai | .9333 | 2004 | DT | 4 |
Washington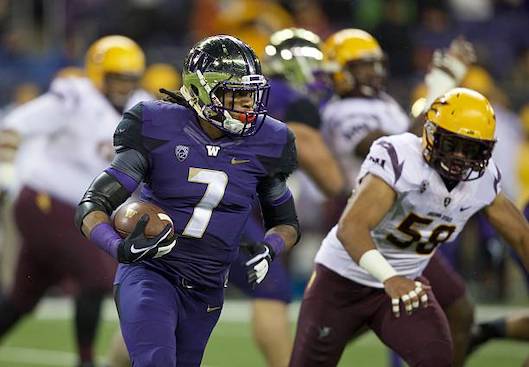 | Responsibility | Name | Standard | Class | Responsibility | Stars |
| --- | --- | --- | --- | --- | --- |
| 1 | Shaq Thompson | .9978 | 2012 | OLB | 5 |
| 2 | Reggie Williams | .9976 | 2001 | WR | 5 |
| 3 | Nathan Rhodes | .9938 | 2002 | OT | 5 |
| 4 | Sam Huard | .9936 | 2021 | QB | 5 |
| 5 | Matt Tuiasosopo | .9890 | 2004 | QB | 5 |
| 6 | Sav'ell Smalls | .9843 | 2020 | OLB | 5 |
| 7 | Calvary Middleton | .9820 | 2008 | THE | 4 |
| 8 | Charles Frederick | .9819 | 2001 | WR | 4 |
| 9 | Austin Seferian-Jenkins | .9765 | 2011 | THE | 4 |
| 10 | Kasen Williams | .9764 | 2011 | WR | 4 |
Washington State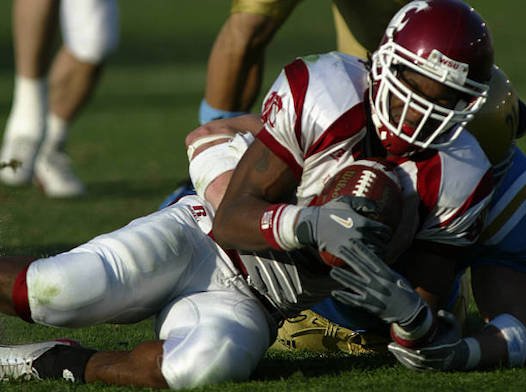 | Responsibility | Name | Standard | Class | Responsibility | Stars |
| --- | --- | --- | --- | --- | --- |
| 1 | Michael Bumpus | .9693 | 2004 | WR | 4 |
| 2 | Jermaine Green | .9333 | 2002 | RB | 4 |
| 3 | Terry Mixon | .9333 | 2007 | S | 4 |
| 4 | Gabe Marks | .9325 | 2021 | WR | 4 |
| 5 | Randy Estes | .9222 | 2004 | S | 4 |
| 6 | Ayden Hector | .9220 | 2020 | CB | 4 |
| 7 | Thomas Toki | .9075 | 2015 | DT | 4 |
| 8 | Jerome Harrison | .9000 | 2004 | RB | 4 |
| 9 | Sammy Moore | .9000 | 2002 | WR | 4 |
| 10 | Jesse Taylor | .9000 | 2002 | THE | 4 |
| 11 | Jonathan Smith | .9000 | 2002 | RB | 4 |
| 12 | Andy Roof | .9000 | 2004 | DL | 4 |
---
-More from Staff-