I'm not big on sports. At least, not on PC. I am not good at using mouse and keyboard.
That's right – I play everything and supervisor.
At least, I play all of my regular games with a controller. And, until about a year ago, the arrangement worked. A non-zero number of PC gamers may cry quietly (or loudly) about how inappropriate it is to play certain games with analog sticks, but I've never had a problem.
Then a group of my friends decided to play a PvP game. On the PC.
One day, I'm playing Sea of ​​Thieves drunkenly crashing a boat into the water (my character, not me), and then next, trying to make a line over the head of a human enemy he knows best not to shoot.
It didn't take long for me to realize that I needed a lot of help, and that help would have to come from friends or divine intervention, because I didn't seem to be able to help myself. So I did what any dreamer would do. I bought things to fix my problem. In particular, I bought the most amazing, awesome, and fun gaming keyboard out there.
Looking to pick up a pre-built gaming PC at a reasonable price? Check this out The PCWorld writer's experience with NZXT.
Enter the Azeron Cyborg gaming keyboard
Alaina Yee / Foundry
My problem is with the mouse and the keyboard. For whatever reason, using the WASD keys for navigation still hasn't caught on in my brain. Add in the intuitive activation keys and the connection between my hand and my brain goes out the window.
Are you looking for a new mechanical keyboard? If so, be sure to check out PCWorld's roundup of the good mechanical keyboard available right now.
Then in April, I stumbled upon this r/buildapc thread on Reddit. One of the best expansions for PC was the Azeron Cyborg one. It looked pretty crazy (and straight out of a Terminator movie), but what really caught my attention was her a real stick.
During the first few weeks of killing on the Internet (mine, not the critics), I had wondered how having a left-finger input but a right-click mouse would combine all the best in my world. But the Razer Tartarus and similar gaming keyboards only have d-pads, not full 360 sticks.
I took this new find as a sign, especially after looking on Azeron's website and seeing a lightly used model going for $140 USD. (A new one costs about $200 USD.) Impulse purchases are rare for me, but this one seems to be over. The desperation to not always be the weak link on my team may have increased the motivation to buy.
Twenty-five bucks to send and a few days later, my package completed the journey from Latvia and arrived at the door of the PCWorld office. And that's when I learned some hard truths about myself.
A new problem is emerging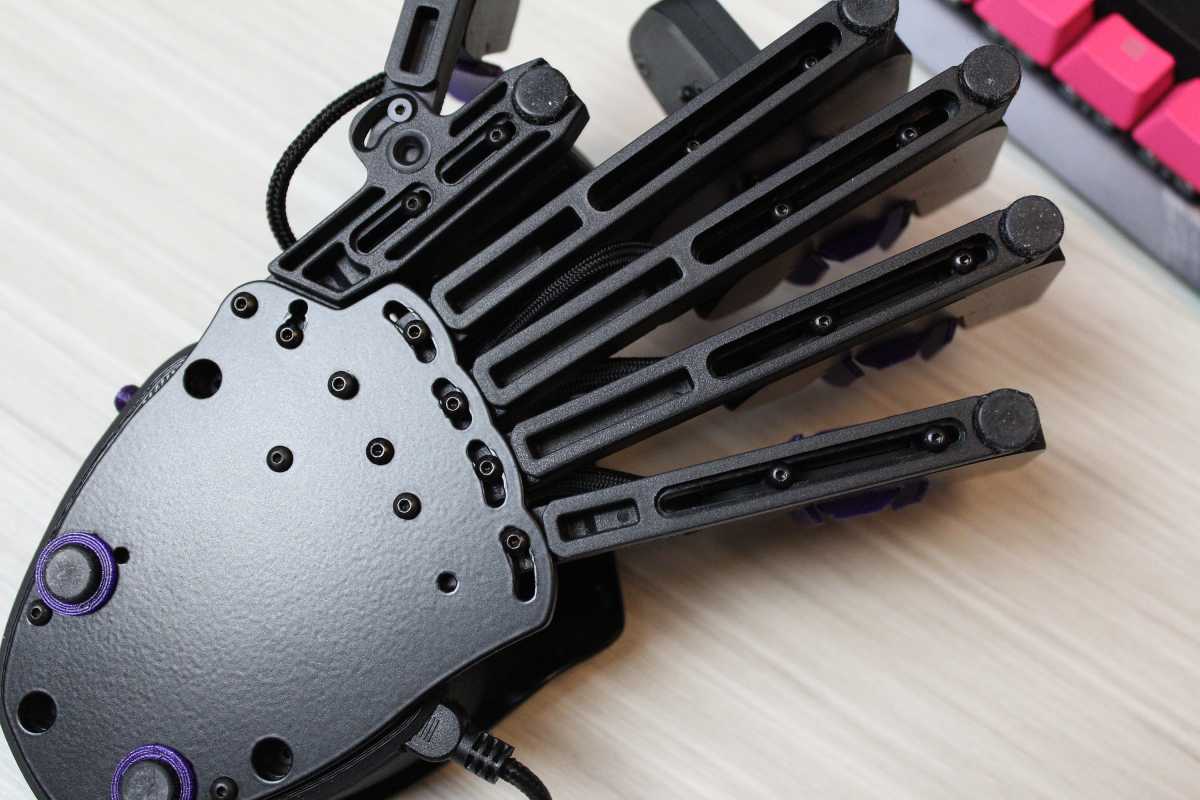 Alaina Yee / Foundry
The Azeron Cyborg comes in two models: standard, which puts the buttons on top of your finger, and Compact, which puts the buttons on the short screen. You can also adjust the thumb position on the standard model—something I overlooked when I bought my old compact model in shiny purple.
This keypad is dizzyingly programmable and variable. You get 29 mappable keys, which include 5 rocker switches and a thumbstick. Capturing keys is very easy – you just download the Azeron software and start assigning keys – and you get a different profile that you can edit. Keys also feel good, and respond clearly.
Of the games I played (mainly Overwatch 2), I haven't used all 13 buttons that I have access to. Some of these had to do with merit. Even after a few weeks, my pinky can't press the local keys easily. This is despite the fact that I bought two different types of keypads, as well as arguing about the location of each platform. You can adjust the distance and spacing, but I couldn't find the sweet spot for my whole hand.
But I can't say enough about my new struggle, which is overcoming my persistent muscle memory on the controller.
I am my own worst enemy, as always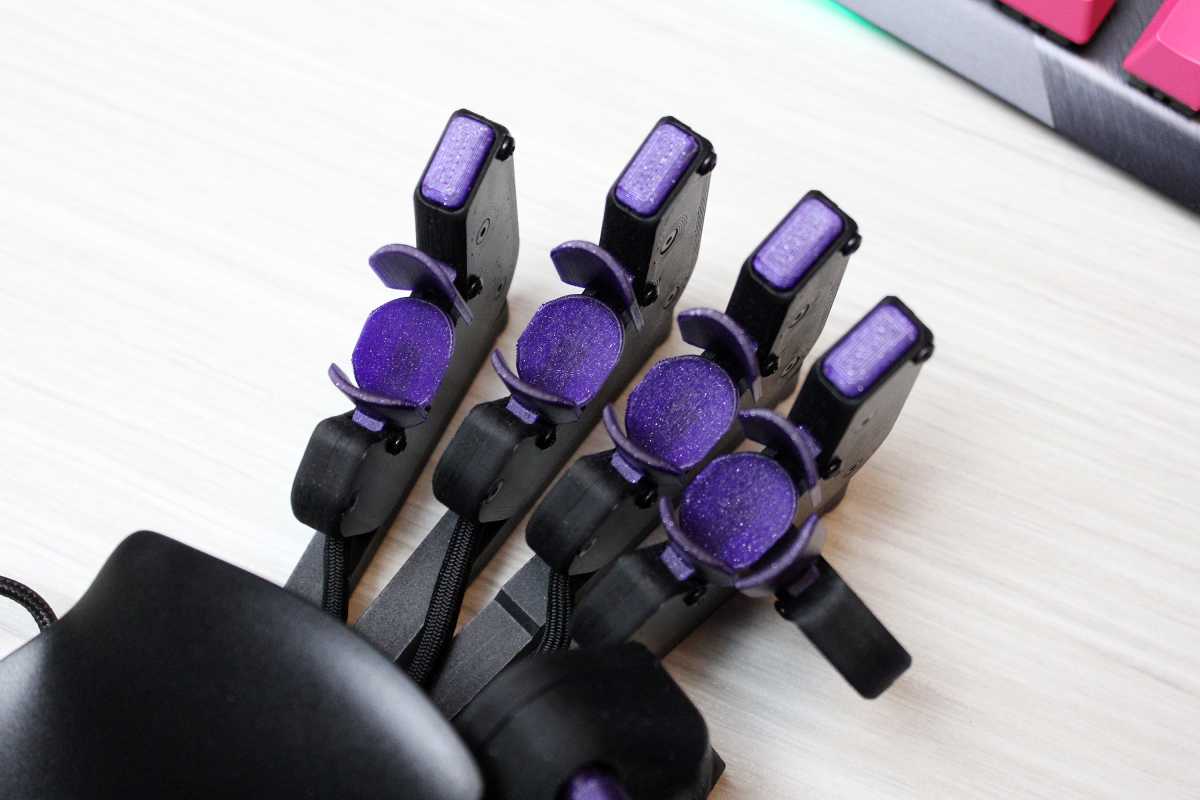 Alaina Yee / Foundry
In my younger years, I played platform games and arcade games almost to the exclusion of everything else—and it seems to show. My biggest issue in PvP games is movement. I walk straight lines, as the worst (good) noobs do. But platformers, my favorite kind, reward that consistent following. That's what I spent many hours preparing, and I'm also missing the types (and game types) that reward differently.
So the first problem: I don't think it's complicated.
Problem two: The movement of the analog stick is audible error for me
Unfortunately, having an Azeron gaming keyboard won't solve the first two problems, as it has a thumb drive. In fact, I didn't notice the second one until I forced myself to try using WASD at low cost. Overwatch equality. You should have seen my face when I realized how difficult it felt to tap two different keys, instead of swinging the stick back and forth.
Problem three: I'm not used to using my fingers beyond my thumb and forefinger.
As a control user, all I use is two fingers on the hand. Sometimes I can bring up the middle fingers if I have to press all the buttons and the start button at the same time, but it's rare. (A controller like the Xbox Elite has more buttons and may require more fingers, but I don't use that version.)
The fourth problem: Controls are distributed separately from controls.
Azeron Cyborg does not change the amount of work you do with your left hand when setting up a mouse and keyboard. They just provide them in a different form. And compared to the controller, it's different from what I'm used to. On the controller, I'm using my right hand for the analog stick (camera angle/melee), the four eye buttons (mostly used for selecting weapons, reloading, jumping, and crouching when shooting), and the shoulder and trigger buttons (skill). On mouse and keyboard, my right hand is left click (primary ability), right click (secondary ability or zoom), and scroll wheel (select/melee tool). At least, it does on a basic mouse, which is what I have at the moment.
Long story short, I have a lot of replays to do and new muscle memory to build if I want to go anywhere in PvP.
How it shook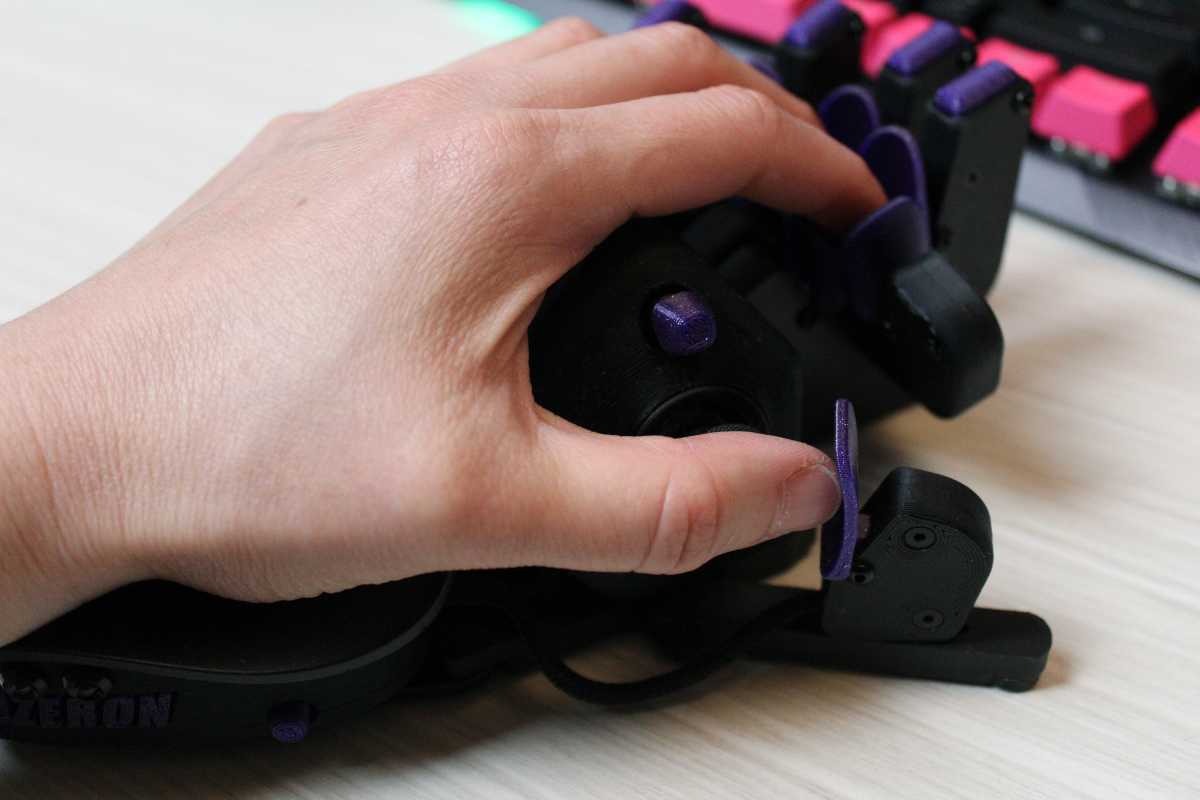 Alaina Yee / Foundry
Even though Azeron couldn't hide the skills I've never developed before, I wasn't disappointed. I knew it would probably be a long time. (I've been through this with recording devices before.) I think it's a great keyboard, and I love how customizable it is. This includes how it looks. If you buy new, you can choose the color (lots of fun shades!), the palm style, the thumbstick style, and the hand it's designed for (right or left).
And Cyborg he is I've done more than just give some insight into my long-term inability to get used to the mouse and keyboard. My play with hitscan characters Overwatch It's good—I don't miss a lot of shots with Ana playing support, for example. Don't get me wrong, I still suck. But I can see what life is like when you're not completely breastfeeding. It's great for anti-aging and dryness, which has made my skin look dull and makes my bowel movements more difficult. At one point I wished I was half as good as my old friends on consoles – they could compete with PC players, much to the surprise of the developers of the demos. But that's beyond me now.
My only complaint about the Cyborg is that I bought the wrong model. The Compact version's fingerprint sensor isn't adjustable, and on my narrow hand it sits too low for a comfortable feel. Where the pointer switch is, is where I want the thumb to be. I feel pain in my hands after playing for about 90 minutes or so. If Azeron (or a member of the team) released a 3D print file for the housing that changes the shape of the thumbstick and rocker switch, I think I could play it for a long time.
Regardless, Cyborg has made the mouse and keyboard feel like sinking or swimming. Maybe one day I'll get to the WASD skill. But until now, that day has not come. For now, I have floats to keep me from sinking.