Every year, Amazon hosts a huge sale called Prime Day. It's called Prime Day because you need to be an Amazon Prime subscriber to take advantage of it. The discounts that Amazon offers are far-ranging, with its own devices – Fire TV and Echo for example – often getting some of the best prices that we'll see all year – or until Black Friday at least.
The Prime Day sales are now well underway and we're bringing you the best of the tech discounts, so you can get that speaker, headphones, watch or TV and save yourself some cash.
Best Prime Day deals
Amazon Echo Pop

Save 55%

$17.99 $39.99 Save $22

Amazon's Echo speaker now comes in a more prominent, vibrant tabletop form factor and you still get Alexa, podcasts, and music.

Apple/Pocket-lint

Apple AirPods Pro 2

Save 20%

$199 $249 Save $50

Apple's top AirPods have $50 off, so you can get the super-smart headphones for an absolute bargain.

Amazon

Amazon Fire TV Stick 4K Max

Save 55%

$24.99 $54.99 Save $30

Amazon's best Fire TV Stick has a huge saving – this is an absolute steal and well worth buying.

Amazon

Ring Video Doorbell

Save 45%

$54.99 $99.99 Save $45

The 1080p video doorbell from Ring is a classic – and this discount saves big cash while getting your door connected.

Amazon Fire Max 11

Save 35%

$149 $229 Save $80

Amazon's largest tablet – and most powerful – has its first discount making it a must-have deal!

Amazon

Amazon Echo Dot (5th Gen)

Save 54%

$22 $49 Save $27

This petite Echo speaker is really popular, compact and super connected. It's also really cheap in this Prime Day deal.

Samsung / Pocket-lint

Samsung Galaxy Watch 5

Save 29%

$159.99 $279.99 Save $120

The Galaxy Watch 5 is one of the most popular devices for Android phone owners – so grab this deal and get connected.

Amazon/Pocket-lint

Amazon Fire TV Omni Series

Save 75%

$99 $399 Save $300

It's by invitation only, but this deal is sensational – with a 43in Fire TV for just $99.99! There are limited numbers though, so try your luck.

Apple / Pocket-lnt

Apple Watch Series 8

Save 30%

$279.99 $399 Save $119.01

The Apple Watch Series 8 has a huge $120 off, making it the lowest price its been since it launched.
We've highlighted some of the top deals above on a range of products that are in high demand or too good to be ignored, but there's a lot more on offer, so browse below and you'll find a lot more deals to be had on a full range of products.
Amazon Echo deals
Amazon has slashed the prices on all of its Echo devices, so you can pick up a bargain on the full range of smart speakers and smart displays. There are a couple of new devices here – the Echo Pop and the Echo Show 5 have only been available for a couple of months and they are already discounted. But the best deal is on the Echo Dot 5th Gen – which is one of Amazon's most popular devices.
AirPods and headphone deals
Apple / Pocket-lint

Apple AirPods (2nd Generation)

$89 $129 Save $40

Apple AirPods 3

$139 $169 Save $30

Apple / Pocket-lint

Apple AirPods Pro 2

$199 $249 Save $50

Apple / Pocket-lint

Apple AirPods Max

$449 $549 Save $100

Beats / Pocket-lint

Beats Studio3 Wireless Headphones

$159.99 $349.95 Save $189.96

Sony / Pocket-lint

Sony / Pocket-lint

Sony WH-1000XM5

$324.95 $399.99 Save $75.04

Sennheiser/Pocket-lint

Sennheiser Momentum True Wireless 3

$176.15 $279.95 Save $103.8

Google / Pocket-lint

Google Pixel Buds A-Series

$59.99 $99.99 Save $40

Bose / Pocket-lint

Bose QuietComfort 45

Save 31%

$199 $329 Save $130
There are some good deals to be had on Apple's ever-popular headphones, including the AirPods Pro 2 and the AirPods Max, Apple's famous over-ear headphones. These aren't the only AirPods Prime Day deals, and they also aren't the only Prime Day headphone deals around.
There are also fantastic deals on some of Sony's very best in-ear and over-ear noise cancelling headphones, though they still have fairly sizeable price tags. If you're something for a little bit cheaper, the Beats Studio3 Wireless offer big sound from stylish headphones, while the lightweight, foldable Bose QuietComfort 45 are a great choice for frequent travellers – now under $200.
If in-ears are more your style, we loved the Sennheiser Momentum True Wireless 3 so much we gave them our award for best in-ear headphones last year, so that's a discount well worth a second look, while Android users will find lots to like in the now even more affordable Google Pixel Buds A-Series.
Vacuum and robot vacuum deals
Roborock / Pocket-lint

Roborock S7 Vacuum and Mop

Promotional pick

$359 $649 Save $290

Amazon / Pocket-lint

Dyson V15 Absolute Detect

$619 $749 Save $130

Dyson / Pocket-lint

Dyson V12 Detect Slim Cordless Vacuum Cleaner

$449 $649 Save $200

iRobot Roomba Combo j7+

$799 $1099 Save $300

Roborock / Pocket-lint

Roborock S7 Max Ultra

Promotional pick

$999 $1299 Save $300
Prime Day is a great time to look at some domestic gadgets and robot vacuum cleaners are always popular. These compact cleaners can clean your house while you're doing something else and integrating with Alexa means voice control too. The Roborock S7 is a great choice and this coupon will save you decent cash, while the iRobot Roomba Combo J7+ is the latest model in the iRobot line up and there's still a discount. There are other Prime Day robot vacuum deals to consider too, so it's worth seeing what your options are. If it's a conventional vacuum cleaner you're after, then keep your eye on these Dyson deals on Prime Day, because you could save some money on this leading brand.
SSD and storage deals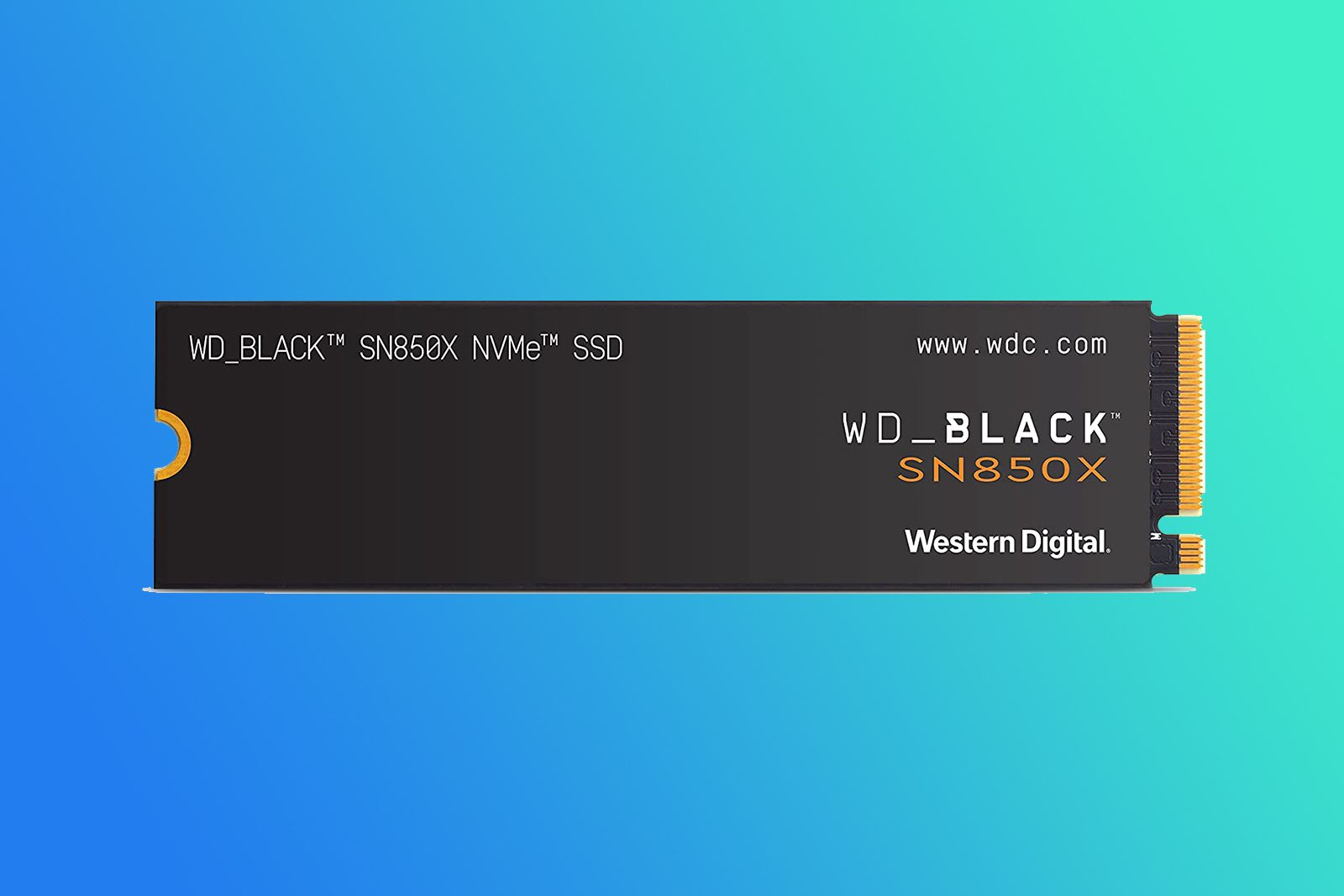 Western Digital
WD Black SN850X 4TB
If you need big storage and blazing-fast speeds, look no further. This 4TB PCIe Gen 4 drive from WD Black is an absolute steal.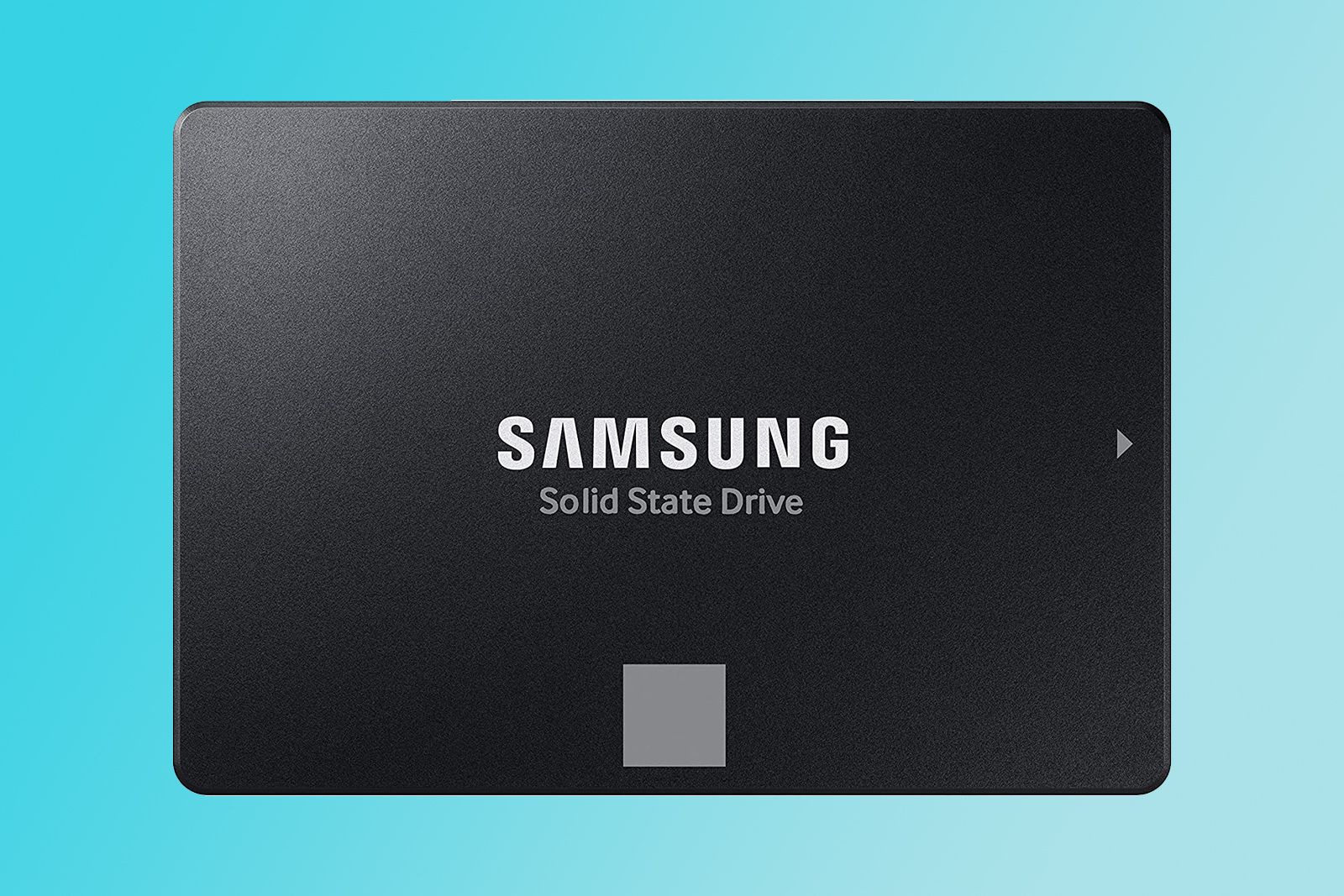 Samsung
Samsung 870 Evo 500 GB SSD
$29.99 $39.29 Save $9.3
If you need a cheap way to upgrade an old system, then this one's for you. The 870 Evo is one of the most popular and reliable drives you can find. You can get 500GB for the price of 250GB with this deal.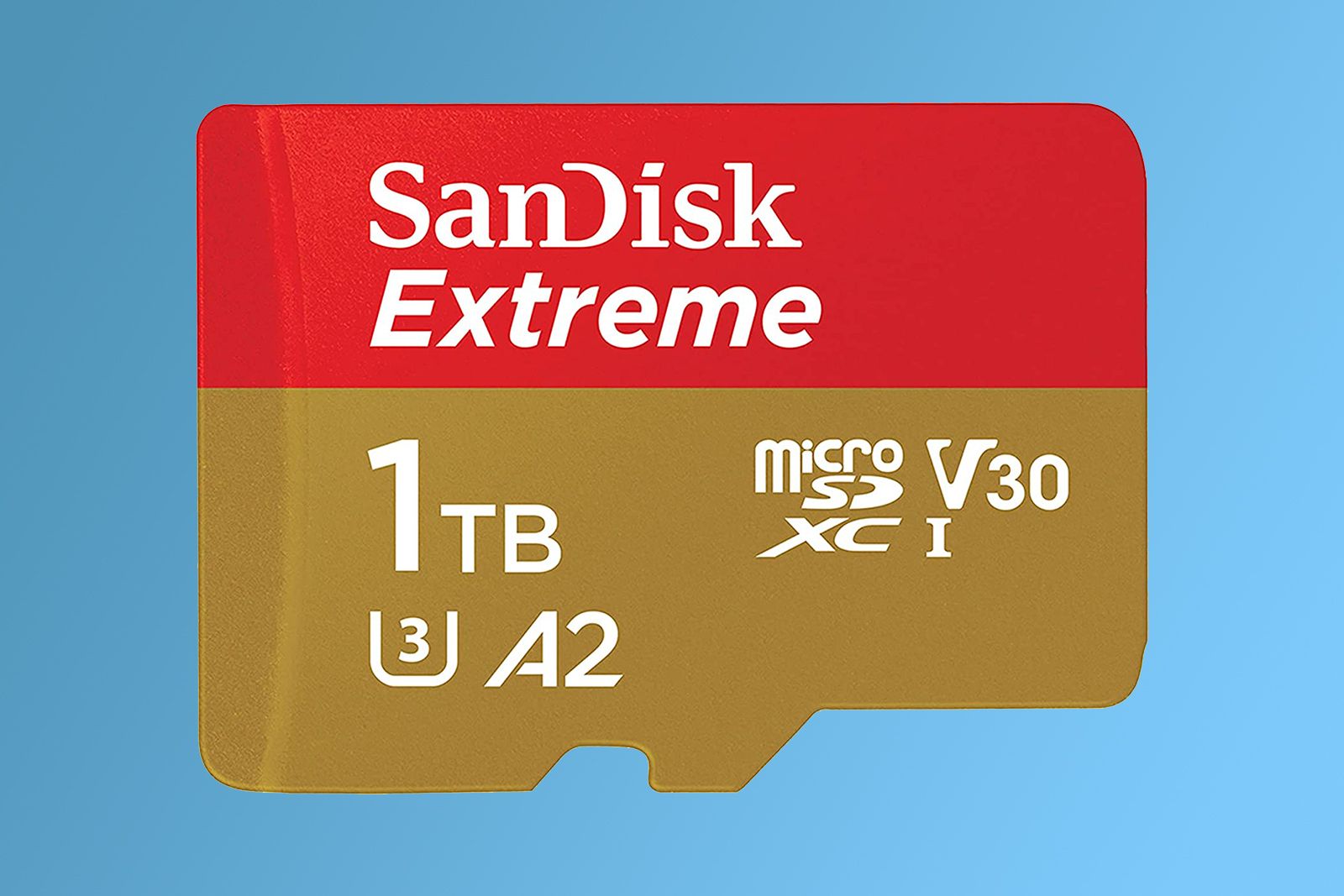 SanDisk
SanDisk Extreme 1TB microSD
$120 $300 Save $180
A massive 1TB of storage on a tiny microSD card, there's something magical about that. And for less than $100, who could resist?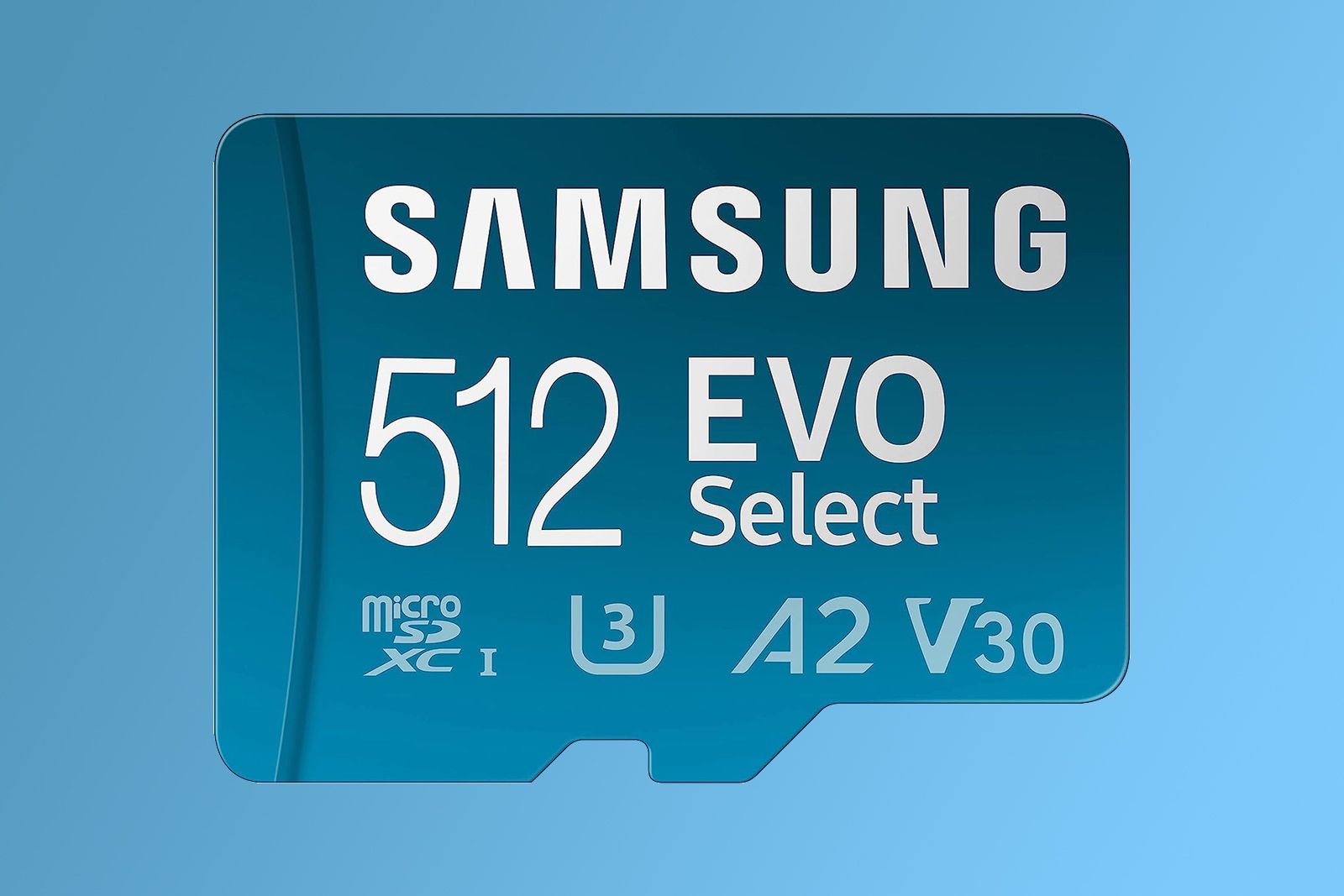 Samsung
Samsung Evo Select 512GB microSD card
$29.99 $44.99 Save $15
A speedy and reliable card with ample storage at an absolute bargain of a price. Act fast, we can't imagine this one sticking around.
Prime Day is a great time to grab components or memory cards and there are some great discounts to be had. There's a range of SSD Prime Day discounts, as well as deals to be had on microSD cards, from a range of popular brands.
Kindle deals
There are discounts across the Kindle devices, with the Kindle Paperwhite being the device that most people want to buy. You can save money by opting for the Kindle, but it's not as good quality – while the Kindle Oasis tops them all and offers a great reading experience. There are also more Kindle offers to consider, listed below:
Laptop and Chromebook deals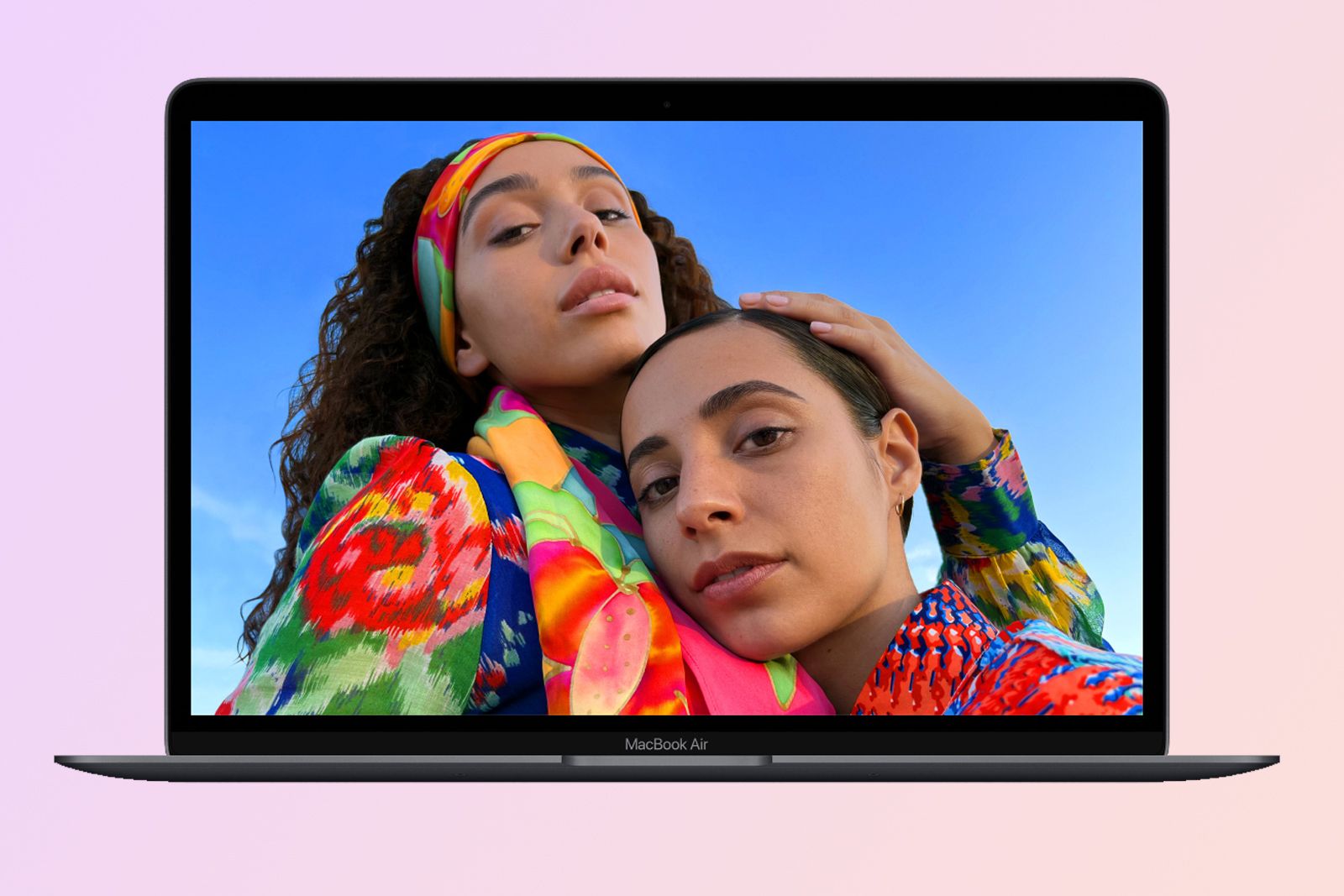 Apple / Pocket-lint
Apple MacBook Air (M1, 2020)
$749.99 $999.99 Save $250
The ever-popular MacBook Air from 2020 gets a decent cut saving 25%.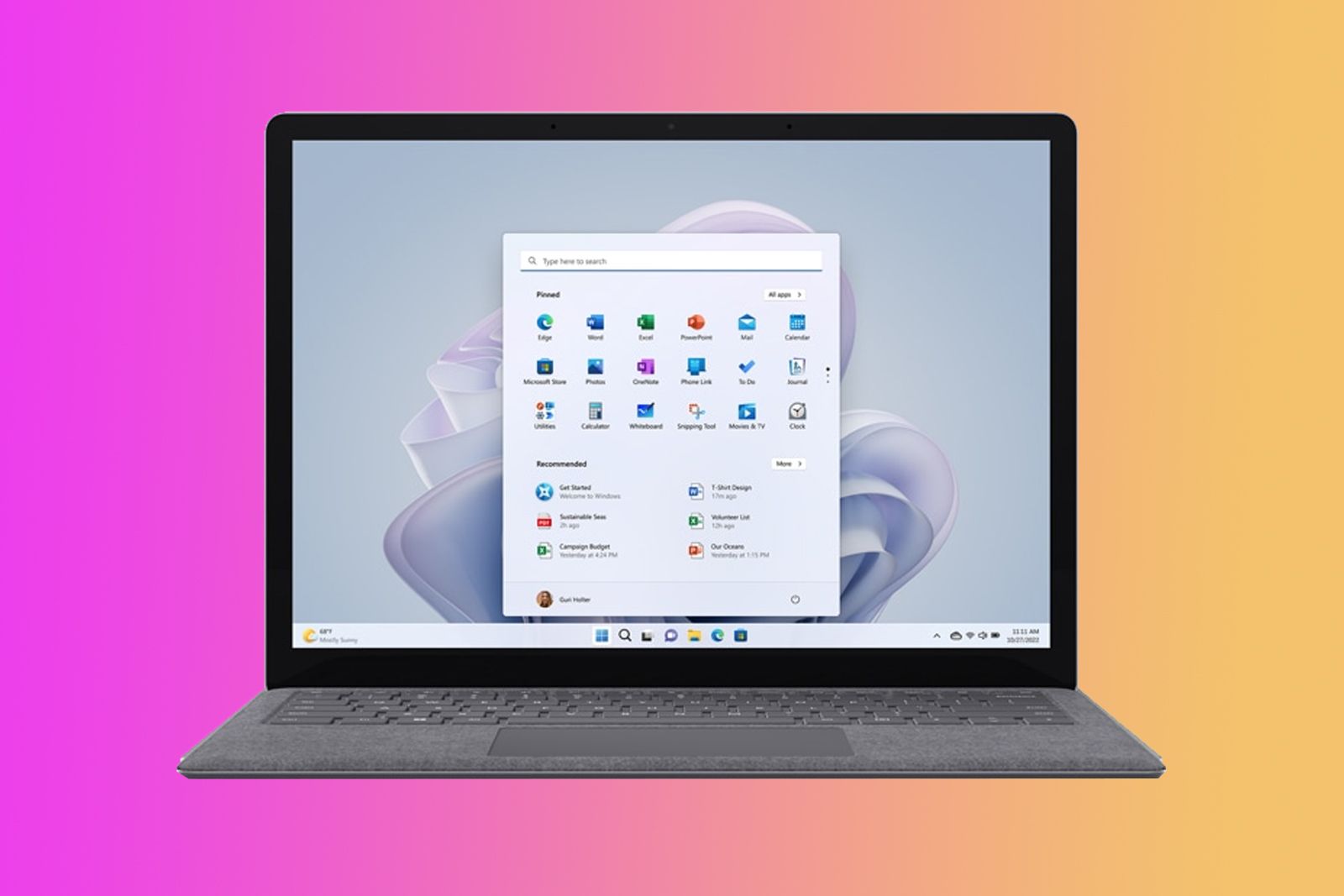 Microsoft
Microsoft Surface Laptop 5
$883.62 $999 Save $115.38
Surface Laptop 5 is a great machine and this model with 512GB storage has a decent discount to make it attractive.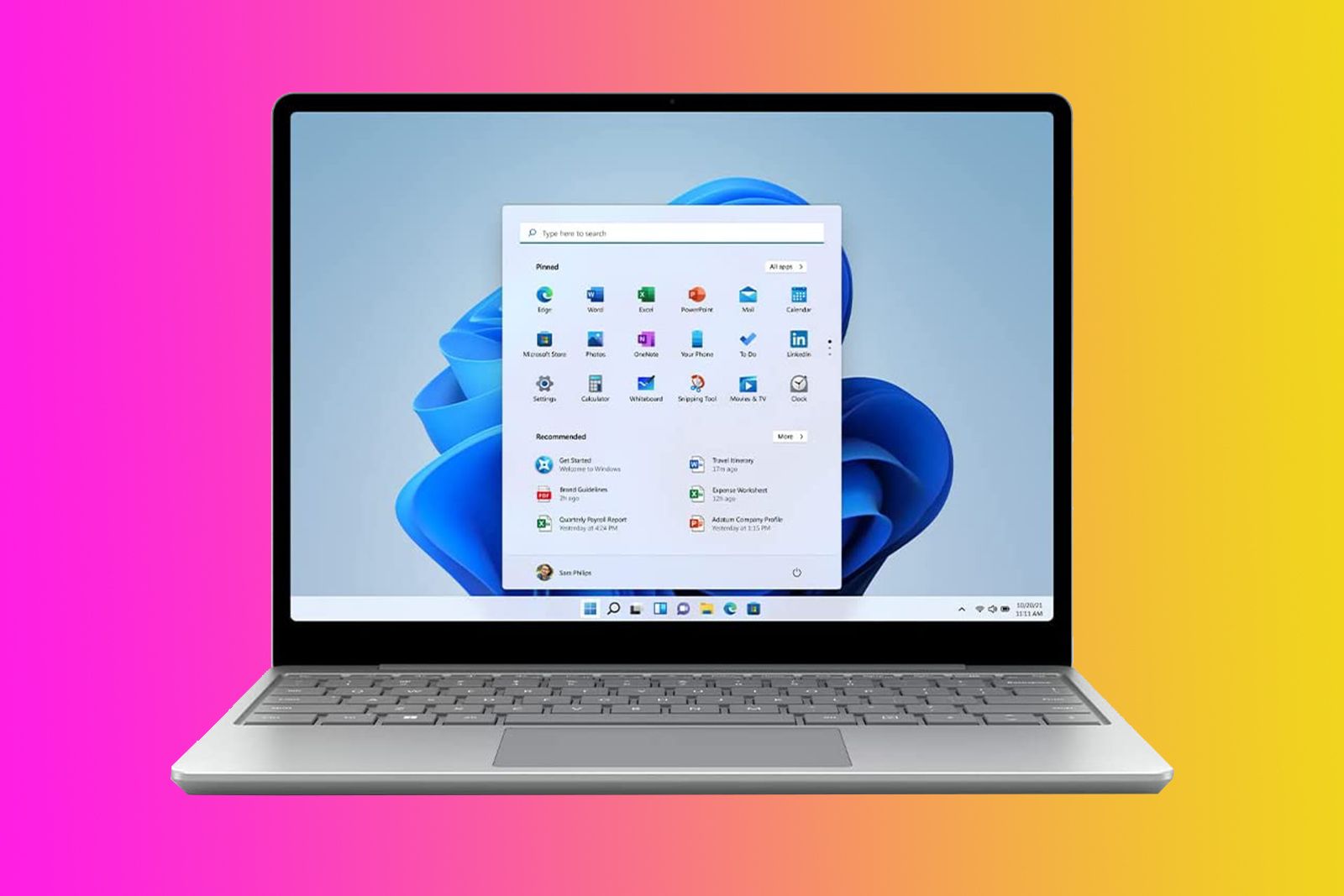 Microsoft
Microsoft Surface Laptop Go 2
$499.99 $699.99 Save $200
If you like the idea of the Surface Laptop 5, but can't quite justify the cost, then The Laptop Go 2 is a great alternative. It's also massively reduced for Prime Day.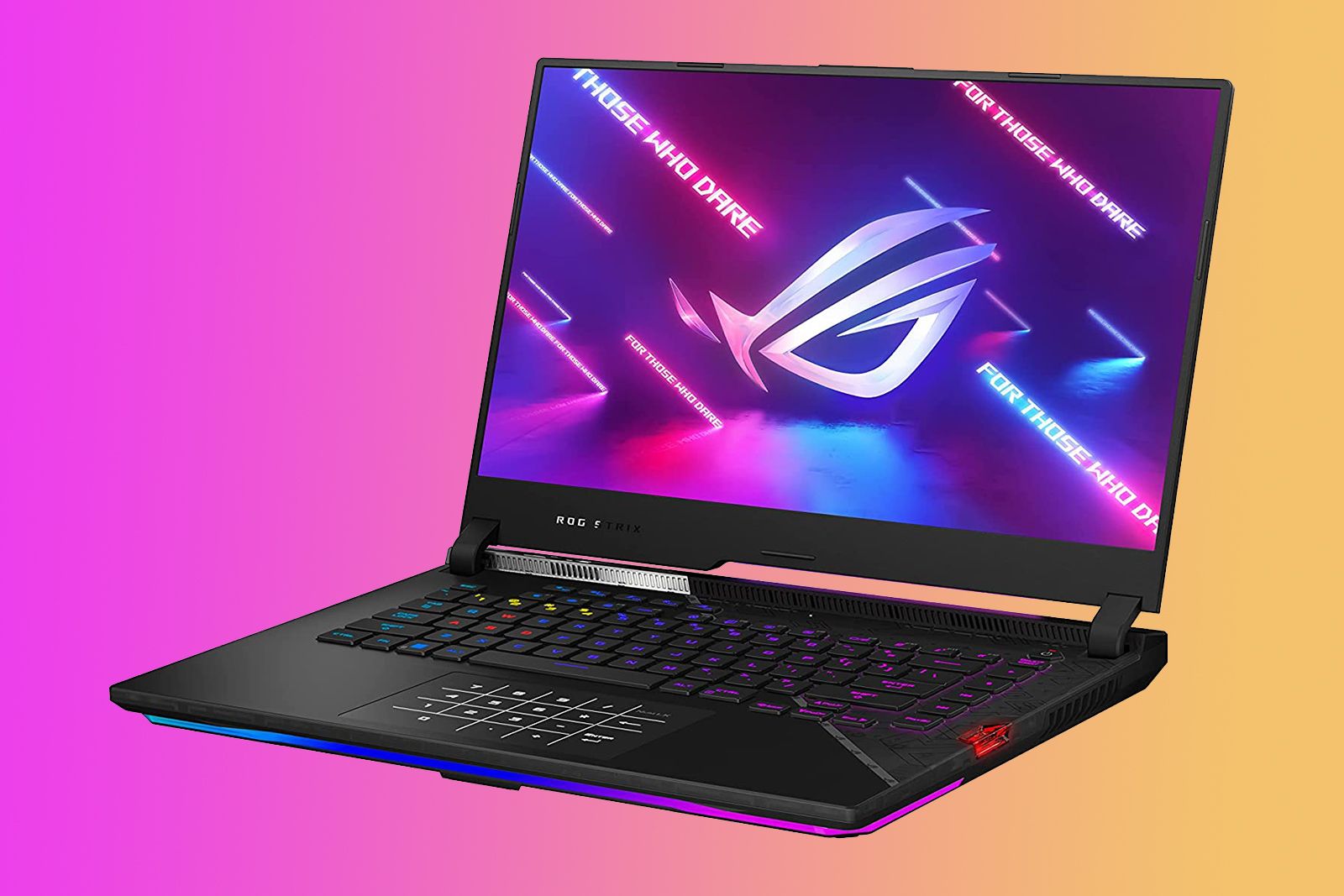 Asus
Asus ROG Strix Scar 15
$1499.99 $2049.99 Save $550
The Strix Scar 15 is a bit of a beast with a Core i9 processor, RTX 3070 Ti and a 350HZ QHD display. With over $500 off it's a seriously tempting deal.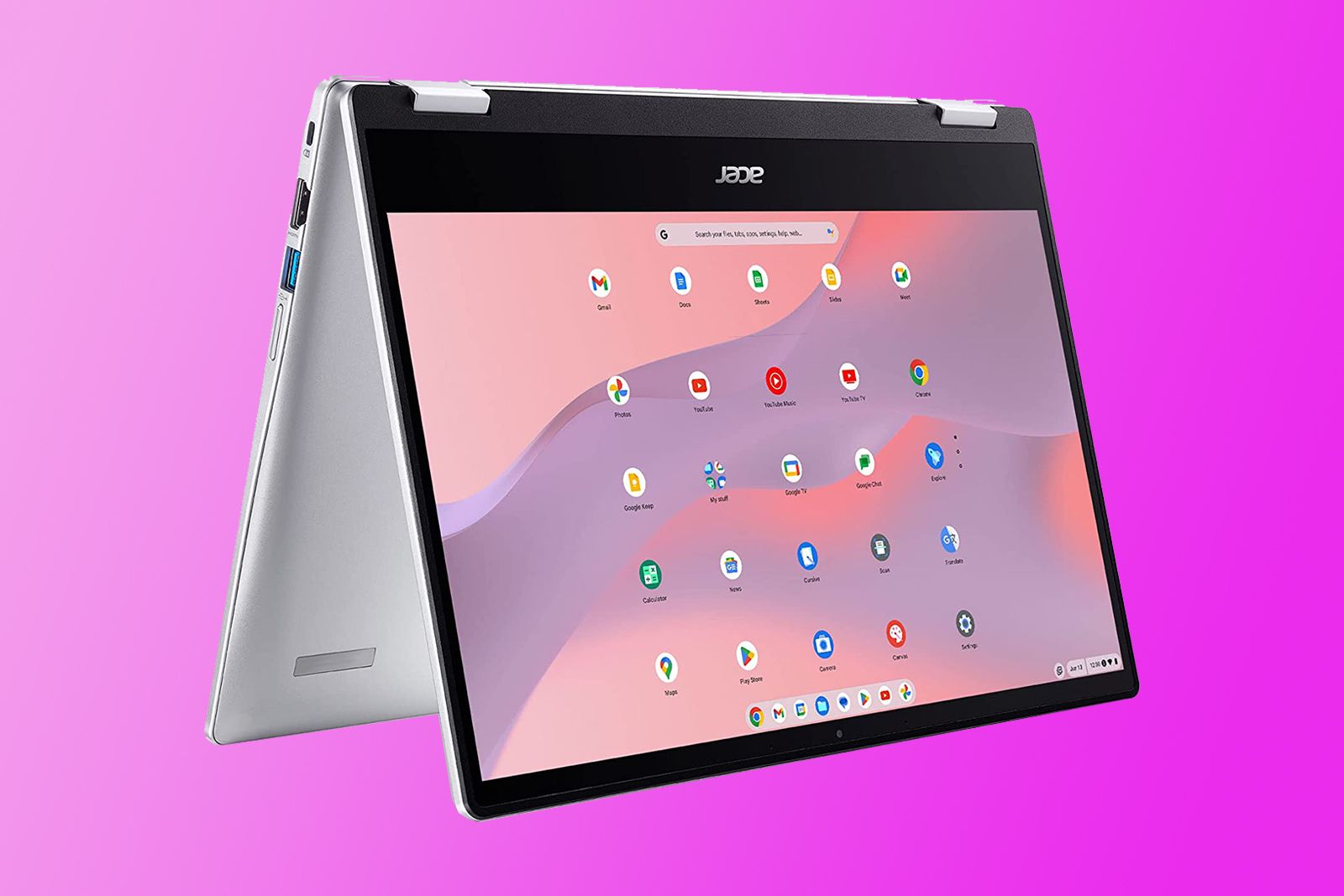 Acer
Acer Chromebook Spin 314
$249.99 $379.99 Save $130
The Acer 314 is a superb 2-in-1 Chromebook, and a best-seller, too. With over 30% off, it's a great time to buy.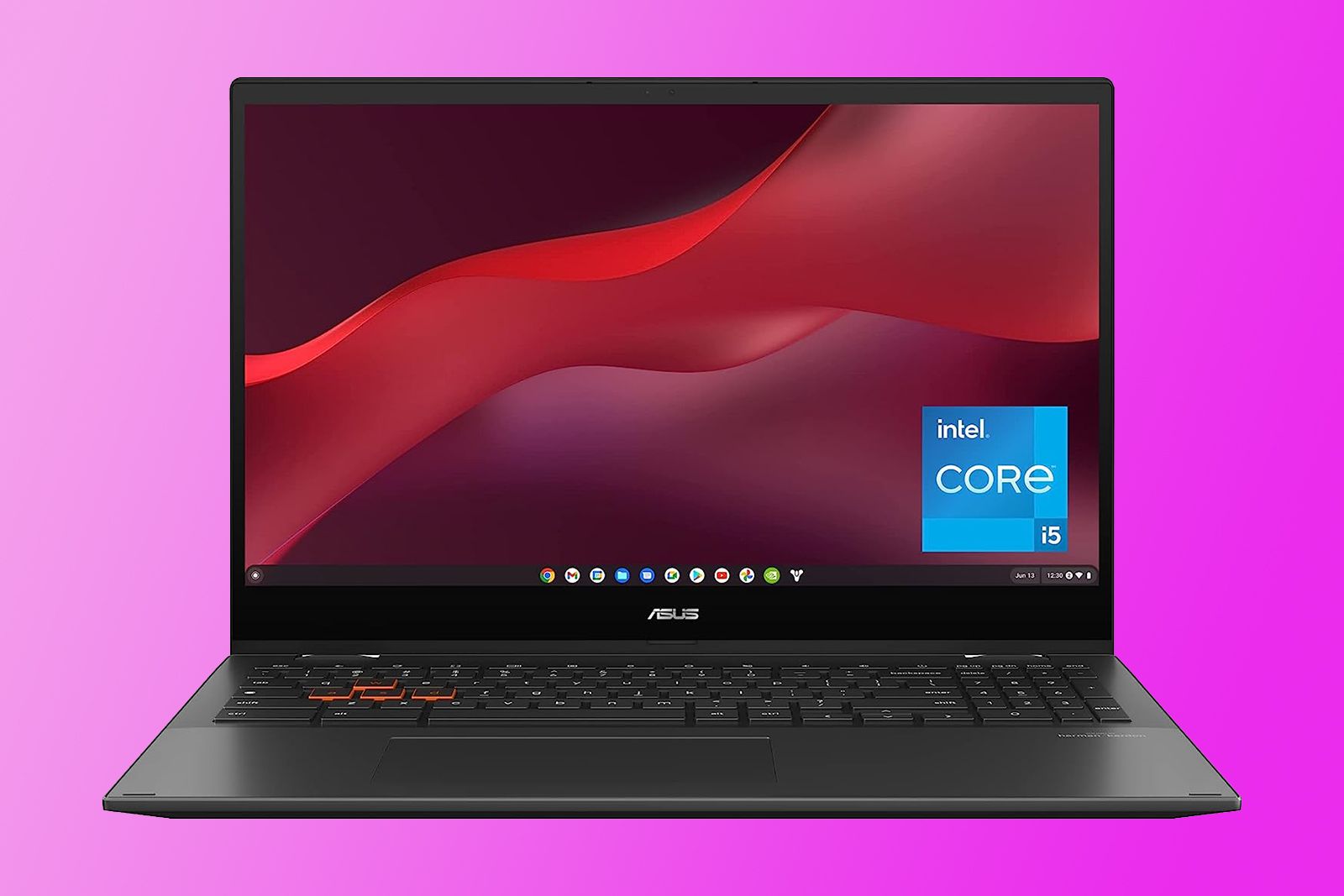 Asus
Asus Chromebook Vibe C55 Flip
$589 $699 Save $110
If you want a Chromebook with a bit more power, this option is perfect for gaming and still retains 2-in-1 versatility.
Prime Day always serves up a range of deals on notebooks from a full range of brands. We've highlighted some of the options, but there are more laptop deals including gaming laptops, which includes solid savings on the Apple MacBook Air M1 (that's the model with the older wedge design) as well as the excellent Microsoft Surface Laptops. If gaming's more your thing, then there are some great savings to be had on high-powered models, too.
We're also pulling out Chromebook Prime Day deals for you to browse, there's something for everyone whether you need a cheap computer for the kids to use, or you want to delve into the exciting world of Chromebook gaming.
Wearables, fitness and smartwatch deals
There's a great selection of deals on wearables and fitness devices. The ever-popular Apple Watch has some screaming deals with the Apple Watch Series 8 a great choice, while the best Garmin deals serves up the Epix 2 and the Fenix 7X Solar, which are both hardcore watches with a $300 discount. Or you can plump for the Samsung Galaxy Watch or Google Pixel Watch – both discounted and amongst the best smartwatches for Android. You're spoiled for smartwatch deals.
Television deals
There's a full range of TV deals for Prime Day, including the excellent LG OLED C2, Amazon's own Fire TV Omni QLED and models from Sony, Hisense and others. There's also Samsung's Frame TV, which you can hang in a room to look just like a picture. Will it hook you in?
Do I need to be a Prime member to get deals on Prime Day?
Yes, you need to be a Prime Member to benefit from these sales. Amazon offers a 30-day trial for Prime, so you can experience all the benefits of the service. Many people are Prime subscribers already though, so if you're signed into Amazon you'll be able to head right to the site on your phone app, Alexa or PC and get right into the shopping. You need to watch out for things like Prime Day Lightning deals where some of the best offers are available – as well as have a good list of what you actually want to buy.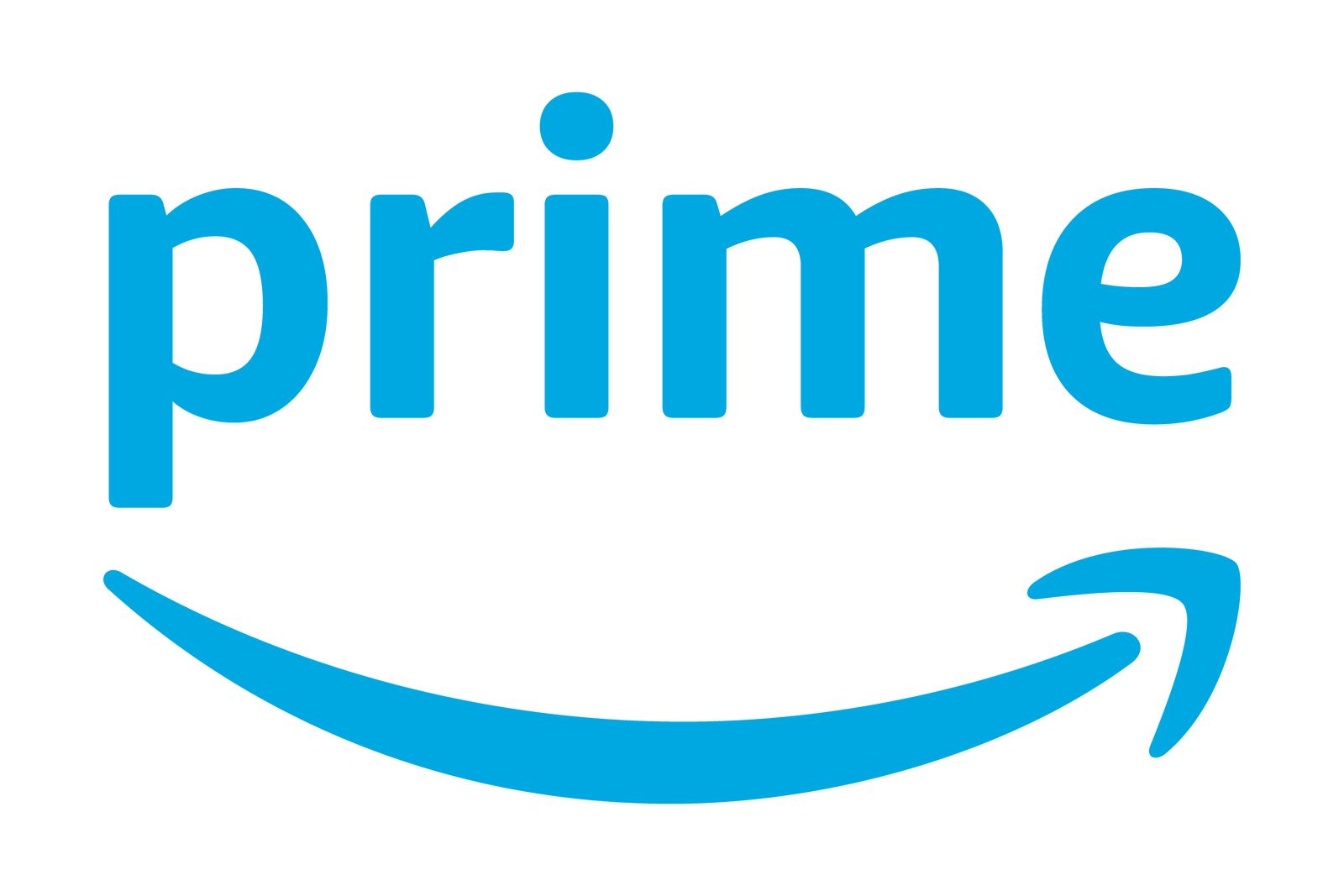 Amazon Prime
Amazon Prime is a comprehensive subscription that gets you preferential delivery options, access to Prime Day sales, Black Friday exclusives, and access to Prime Video, Prime Reading and other services for a monthly fee.
FAQ
Q: What is Amazon Prime Day?
Prime Day is an annual sales event where prices are slashed across Amazon's product lines, meaning there's a chance to snap-up all sorts of deals. Amazon's own tech gets some of the best discounts, so it's a great time to buy another Alexa-powered device like an Echo Show. The deals aren't just on tech, you'll be able to find them on a full range of other products, but we're most interested in the Prime Day tech deals, so you can save yourself some money.
Although it's called Prime Day, the sales and discounts often last longer than a day. It's often a 48-hour sales event, but Amazon often starts slashing prices before the big event – as much as 1 or 2 weeks in advance in some cases. Because Prime Day has become such a big fixture in the calendar, other retailers often join in – so it becomes an entire summer sales season.
Q: When is Amazon Prime Day?
Amazon Prime Day will take place on 11-12 July. Some deals will be starting immediately and some devices will be discounted well before the official sales days.
Prime Day first came into being on 15 July 2015 to celebrate the 20th anniversary of Amazon and that kickstarted the Prime Day sales. It was on 12 July in 2016, 11 July in 2017, 16 July in 2018 and 15 July in 2019. It was then bumped for a year for 2020, but came back to 21 July in 2021 and finally 12 July in 2022. So the pattern is well established for these dates in 2023.
But perhaps what's more important is that Prime Day only officially starts on these days – the discounts themselves will likely start appearing from around 3 July, when early Prime Day sales kick into action.