Posted on November 21, 2023
  By Mark Schmor, SuperWest Sports

T
o celebrate the history of the Pac-12/10 Conference in the wake of its demise, I'm putting together a series of Top 10 lists of players, coaches, teams, games, and plays.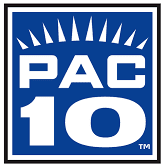 This week, I'm ranking the Top 10 cornerbacks since 1978.
If there's a particular name you don't see on this list, know that there are a number of top players that I couldn't find space for, including a few of my personal favorites.
Honorable Mention
Richard Sherman, Stanford (2006-2010)

Richard Sherman was a wide receiver at Stanford for three seasons and didn't switch to corner until after he was granted a medical redshirt following a season-ending knee injury in 2008.
He was instrumental in Stanford's rise from a conference laughingstock to a conference power during the Jim Harbaugh era.
Talanoa Hufanga, USC (2018-2020)

The 2020 season was a strange one, due to the pandemic, and it's difficult to put any of its accomplishments into any sort of context.
Talanoa Hufanga played just six games that year, but recorded four interceptions and was named an All-American and Pac-12 Defensive Player of the Year.
 No. 10 — Mike Richardson, Arizona State (1979-1982)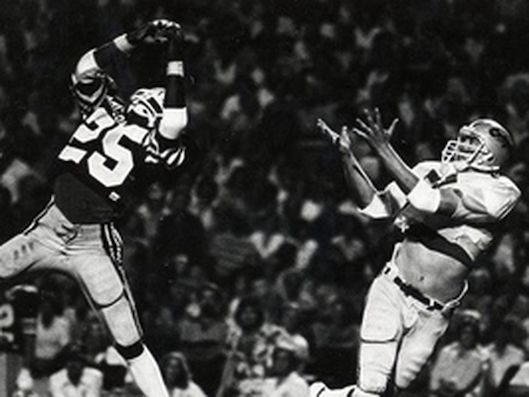 Mike Richardson was a two-time All-American for the Sun Devils and the best player on their Fiesta Bowl team in 1982.
Richardson was only the sixth All-American in ASU history at the time, and the second player ever to achieve it twice. In his four years at ASU, he intercepted 18 passes, returning them for 131 yards and two touchdowns.
This was before the likes of Terrell Suggs and Pat Tillman, and I'm pretty sure that Arizona State fans in the early '80s would have regarded him as the best defensive player in Conference history.
No. 9 — Clark Phillips III, Utah (2020-2022)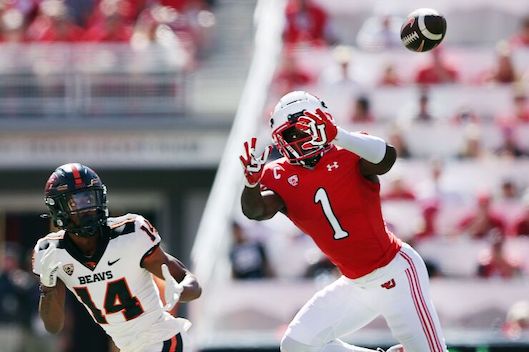 A three-year starter for Utah, Phillips III won Pac-12 Defensive Player of the Year and Unanimous All-American honors in 2022 on the Utes' second-straight Pac-12 Championship team.
He started every game played in his career (31), pulling down nine interceptions, including a school-record-tying four returned for touchdowns.
Phillips III was also a finalist for the 2022 Jim Thorpe Award and a semifinalist for the Chuck Bednarik Award.
No. 8 — Deltha O'Neal, Cal (1996-1999)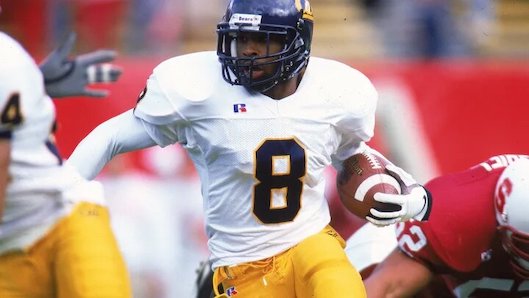 N amed the 1999 Pac-10 Defensive Player of the Year, Deltha O'Neal was also a consensus First-Team All-American as a cornerback and return specialist.
He remains Cal's all-time leader with 4,998 all-purpose yards and 11 career interceptions, with five returned for TDs, and an NCAA-record four of them coming in a single season.
O'Neal led Cal in scoring with 36 points as a senior, all on defensive or special teams scores.
No. 7 — Marcus Trufant, Washington State (1999-2002)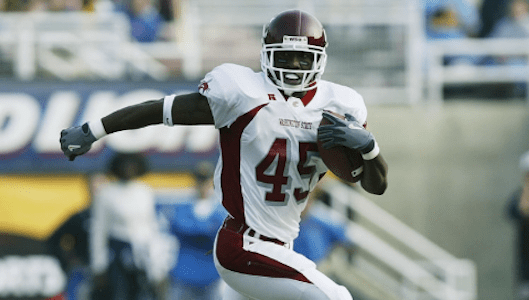 Marcus Trufant didn't surrender a passing touchdown during his last two years playing for the Cougars and was named First-team All-Pac-10 and Second-Team AP All-American in 2002.
He was the definition of a shutdown corner, but I'm not even sure he's the right Cougar to mention here because his teammate Lamont Thompson retired with a Pac-10 record 24 interceptions for his career.
I tend to think that part of the reason Thompson got all those picks was because quarterbacks were terrified of throwing toward Marcus Trufant. Both of them are deserving of mention.
6. Antoine Cason, Arizona (2004-2007)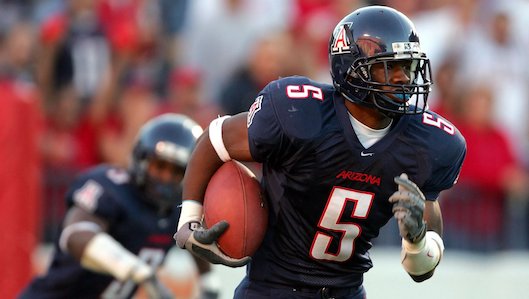 Beginning his career as the Pac-10 Freshman of the Year, Antoine Cason finished as the Jim Thorpe Award winner and a consensus first-team All-America choice.
In his senior year, he snagged five interceptions, returning two for touchdowns, while also returning two punts for scores.
The signature game for Cason came during an upset of second-ranked Oregon near the end of his senior season, spoiling UO's national title hopes with an interception return for a touchdown and a punt return for a touchdown.
No. 5 — Adoree' Jackson, USC (2014-2016)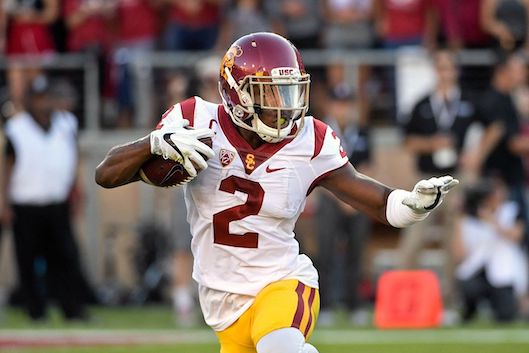 Adoree' Jackson was named the Pac-12 Freshman of the Year as well as a Freshman All-American by the Football Writers Association of America in his first year at USC.
As a junior, he won the Thorpe Award as the nation's best defensive back and also won the 2015 Pac-12 Conference Championship in the long jump.
Jackson's signature game came during the 2014 Holiday at the end of his freshman year when he had a 98-yard kickoff return and a 71-yard touchdown reception.
No. 4 — Ifo Ekpre-Olomu, Oregon (2011-2014)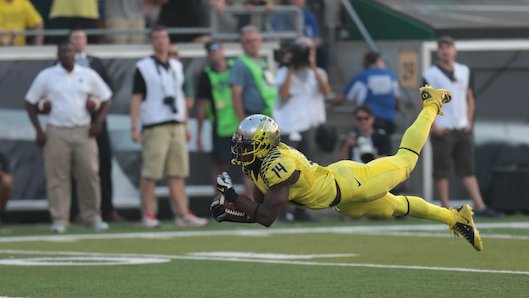 John Neal, who spent 14 seasons at Oregon and coached the likes of Patrick Chung, Jairus Byrd, Walter Thurmond, and T.J. Ward, called Ifo Ekpre-Olomu the best player he ever coached.
Ekpre-Olomu was an All-Conference player three years in a row and was an All-American in 2014 as the shutdown corner for a team that played for a national championship.
Unfortunately for the Ducks, he suffered a season-ending injury at the end of the regular season and was unable to play in that title matchup against Ohio State.
No. 3 — Daymeion Hughes, Cal (2003-2006)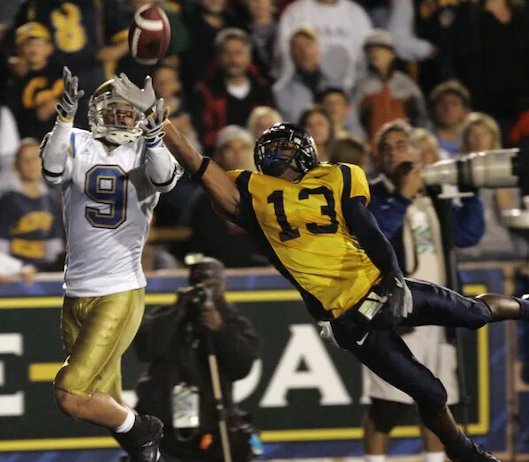 Daymeion Hughes is the only player on this list awarded the Lott Trophy for the top IMPACT (Integrity, Maturity, Performance, Academics, Community, and Tenacity) defensive player.
Hughes won the award for his 2006 season when he led the nation with eight interceptions and was named a consensus First-Team All-American.
He ranks second all-time at Cal with 15 interceptions, including four career interception returns for touchdowns, and was selected to play in the 2007 Senior Bowl.
No. 2 — Chris  McAlister, Arizona (1996-1998)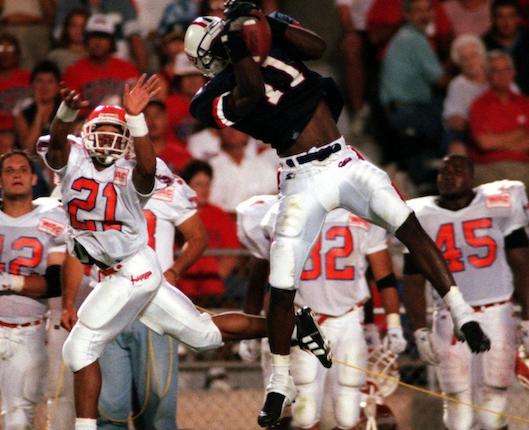 Chris McAlister was a unanimous All-American lockdown corner for Arizona's 1998 team which went 12-1 and is considered the best team in school history.
A three-time First-Team All-Pac-10 selection, he finished his impressive college career with 122 tackles, 43 kick-off returns, and 18 career interceptions.
McAlister was also the first player in Arizona history to return a kickoff, punt, and interception for touchdowns in the same season.
No. 1 — Ronnie Lott, USC (1977-1980)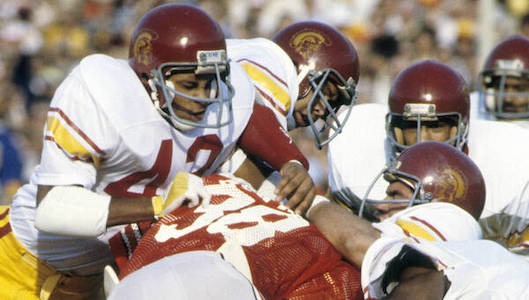 Ronnie Lott played cornerback as a Trojan, helping USC to an 11–0–1 record and a No. 2 ranking his senior season before being switched to Safety in the NFL.
He led the nation at USC in interceptions as a senior with eight while also logging 166 return stats and earning unanimous All-America honors.
That seems like a pretty good resume in itself, but I think the bigger argument is that he is the only guy on this list who has a prestigious trophy named after him.
---
—More from Mark Schmor—