For years now a new COD season has meant new content, and the same is equally true of a new Warzone season.
When Season 1 launched for Modern Warfare 2, Warzone 2.0 came with it (although it's now been renamed back to simply Warzone) – and now we're about to get Season 4 Reloaded, the latest season's mid-way update.
Warzone Season 4 Reloaded release date
Season 4 Reloaded starts on 12 July 2023, as has been confirmed by the official social channels.
What's new in Warzone Season 4 reloaded?
Season 4 Reloaded doesn't look like the biggest update we've ever seen for Warzone, even by mid-season standards, but there are a few telling changes that we've picked out for you. Check out the full roster of additions on the official blog here for more details.
The Boys tie-in
Three characters from hit show The Boys are coming to Warzone in their own in-store bundles – Homelander, Starlight and Black Noir, each with their own skin and weapons to take advantage of.
The tie-in is deeper than that, though, with new decorations around the game's maps to mark it, and a new Temp V Field Upgrade to find around the game offering superhero upgrades to use until you die.
These are the Charge Jump that zombies used to have in Warzone, an Electric Shockwave that acts like a more powerful EMP, Laser Vision that fires super-powerful beams, and Teleport which warps you upward.
New weapon – MX Guardian
A new fully-automatic shotgun, the MX Guardian will apparently be a demon at close range and be able to compete at mid-range, which sounds a little frightening. It'll be available to claim from the battle pass in a newly-unlocked sector that had previously been unavailable.
Battle Royale changes
The newest map for Warzone, Vondel, will be coming to Battle Royale after previously being limited to Resurgence modes, making for a more high-stakes playstyle. This will include a new gulag to fight in when you die for the first time.
We'll also get new portable redeploy drones to let you pop your own zipline when you need a quick exfil.
Warzone Season 4 release date
Season 4 launched on 14 June 2023.
What's new in Warzone Season 4?
With a full briefing by Call of Duty on what to expect from Season 4, there were plenty of changes to get used to, so we've broken them down into some key areas for you.
New Warzone map – Vondel
We basically knew this was coming thanks to leaks and rumours, but now Vondel is now released – a new map that sits between Ashika Island and Al Mazrah in terms of size.
Set in the Netherlands it presents an expansive section of a canal-filled city, reminiscent of Amsterdam, and has a bunch of points of interest to explore including a castle, train station and more.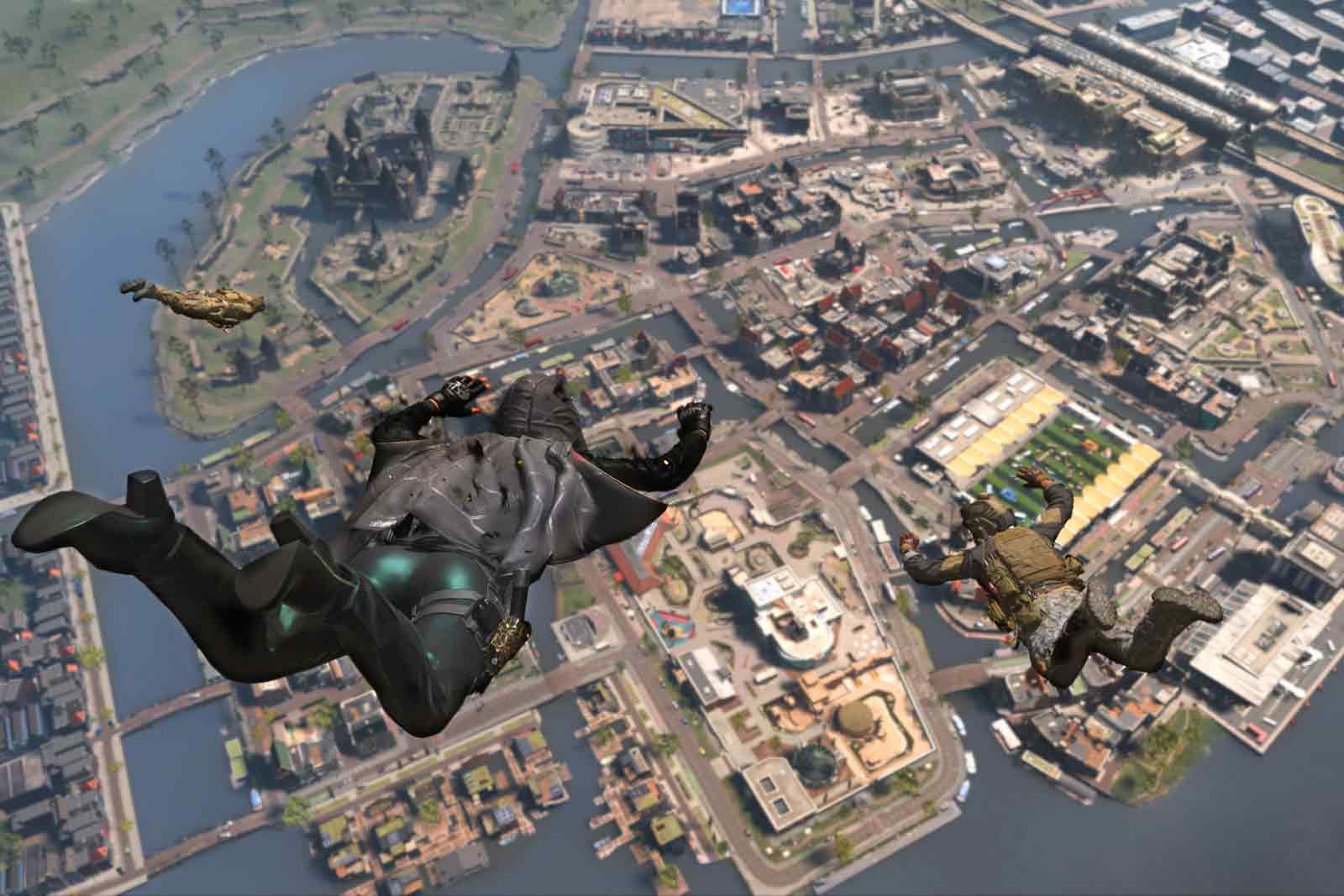 Activision
The map will initially host Resurgence game modes before Battle Royale arrives later in the season, and will also offer a new location for DMZ players. In DMZ it'll allow up to 18 operators, while in core modes that will rise to 72.
Vondel also has some dynamic weather, with the possibility of fog rolling in during a match to limit visibility a bit – this is great to add some variable factors in late-game situations.
Balance changes
While it might not be as glamorous as new content, some huge changes to balance have arrived in Season 4, as you can see from the lengthy patch notes.
The biggest is a global rise in the amount of health each operator has, from 250 up to 300, which should make the time-to-kill slower with in every fight, which is a massively welcome tweak.
Movement is also getting some subtle boosts, and the bane of AI is shrinking ever further – they'll now only be in the Blacksite, not every Stronghold. Strongholds are also now open from the start of a game, to make them more easily planned for.
There's loads more detail in those patch notes, so check them out for all the details.
New weapons – Tempus Razorback, ISO 45
There are a couple of new primary weapons in the new season's battle pass at launch, with the first being a reliable battle rifle, the Tempus Razorback, which should be controllable and pack solid damage.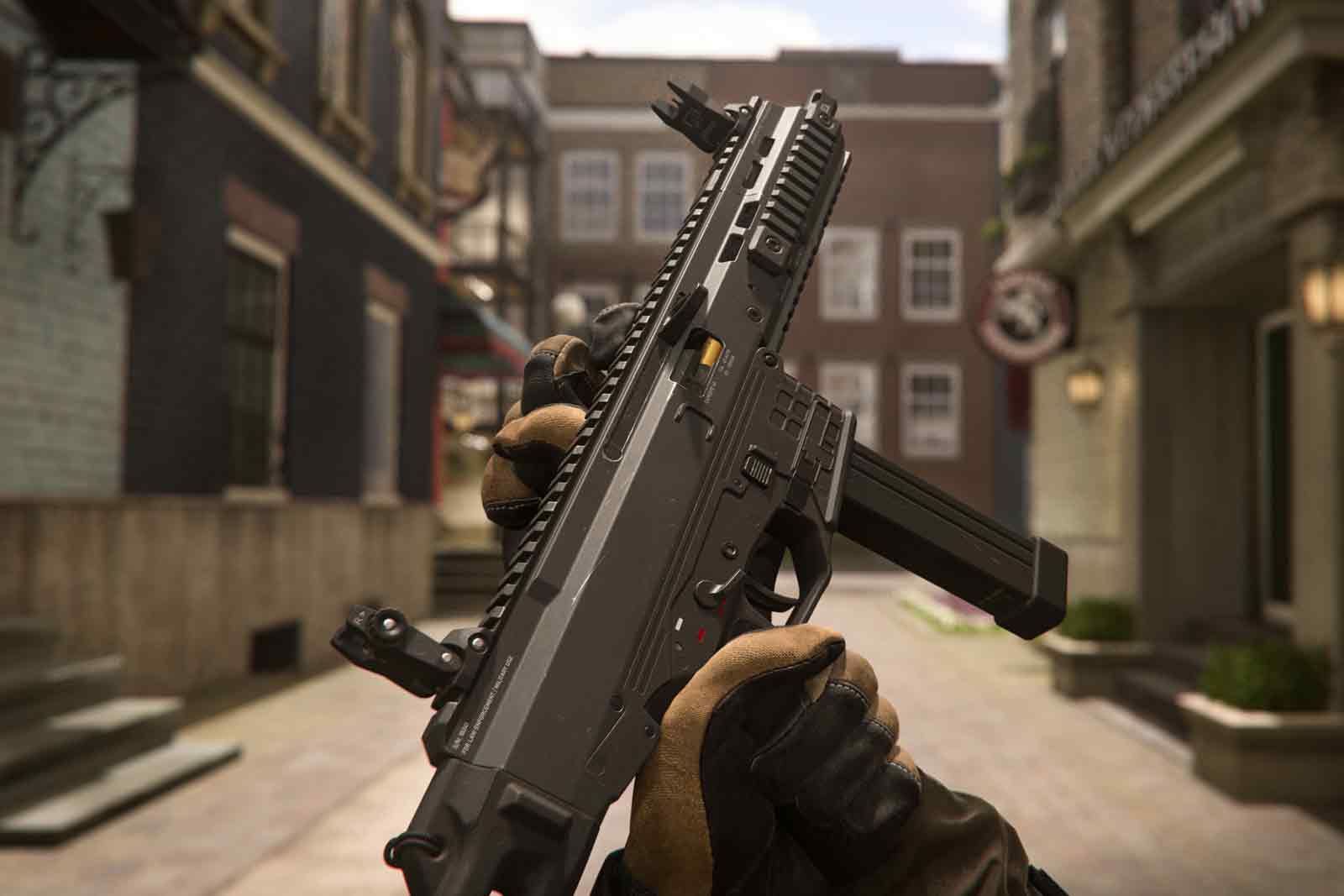 Activision
The ISO 45, meanwhile, is an SMG that will also be in the battle pass and has high damage but a slightly slower fire rate than most weapons in its class, making it a big hitter for those who land their shots.
New vehicle – Tactical Amphibious Vehicle
A new vehicle comes to Warzone in the form of an amphibious armoured carrier that isn't very fast but can crucially drive through water as well as on land, making it potentially hugely valuable for moving around all the maps. For now, it's only in Vondel, but should come to Al Mazrah later in the season.
New operators
There are plenty of new operators to pick from in the season, with the headlines being grabbed by Nikto.
This is the return of an operator from the first Modern Warfare, although there are four others joining him – Io, Ana Vega, Izanami and Butch.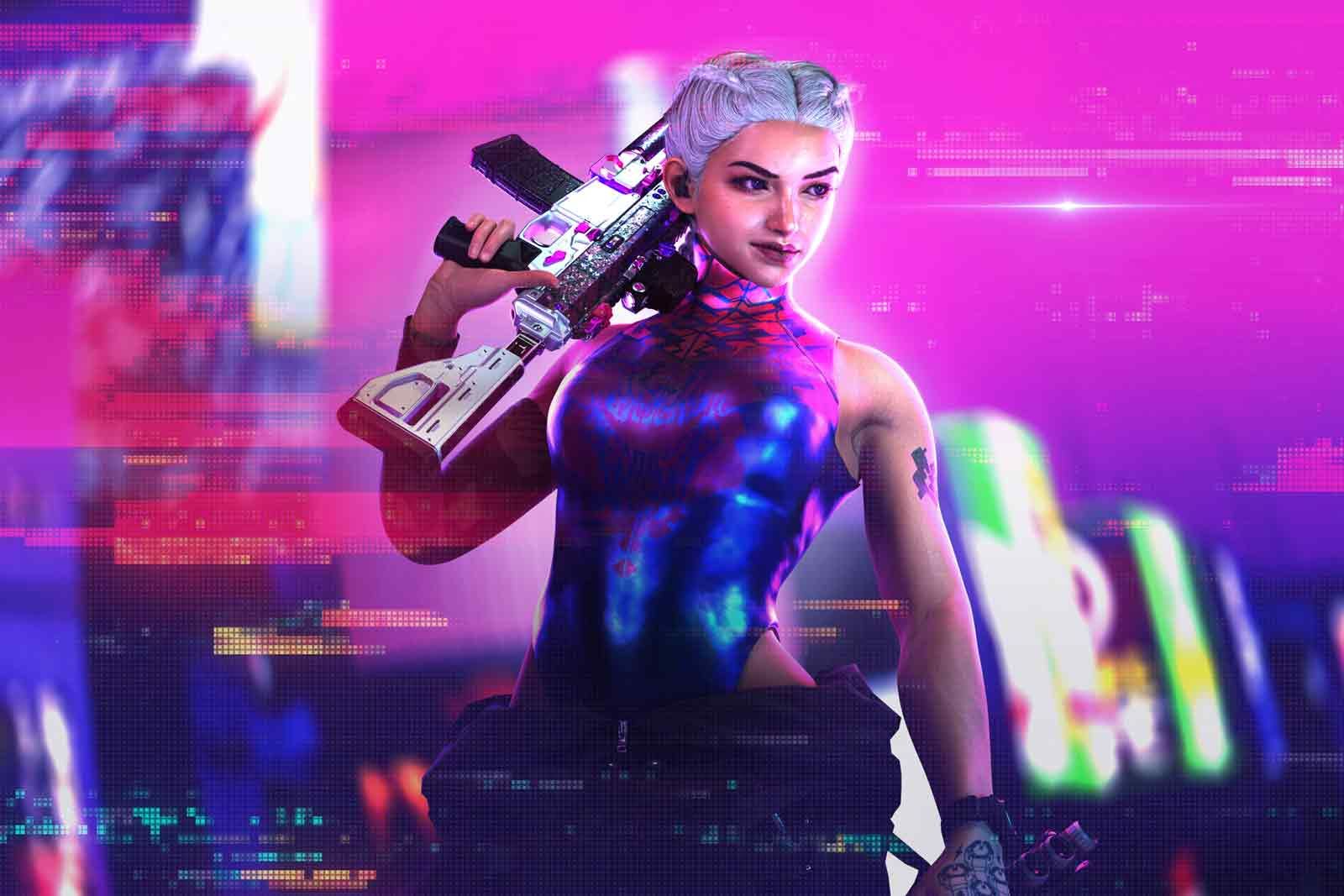 Activision
Some of these will only be available via in-store bundles, as usual.
Warzone 2.0 Season 3 Reloaded release date
Warzone's mid-season updates can sometimes bring changes just as meaningful as new seasons themselves, so they're well worth watching out for.
Season 3 Reloaded started on 10 May 2023.
What was new in Warzone 2.0 Season 3 Reloaded?
Warzone Ranked
People have wanted a ranked mode in Warzone for ages and they're finally getting their wish, although it's launched in a beta version.
Warzone Ranked sees players use slightly restricted equipment (meaning no riot shields) in highly competitive matches that reward them for both kills and placement. You'll slowly climb the ladder of ranks by raising your skill rating over time and it should make for incredibly nail-biting finales.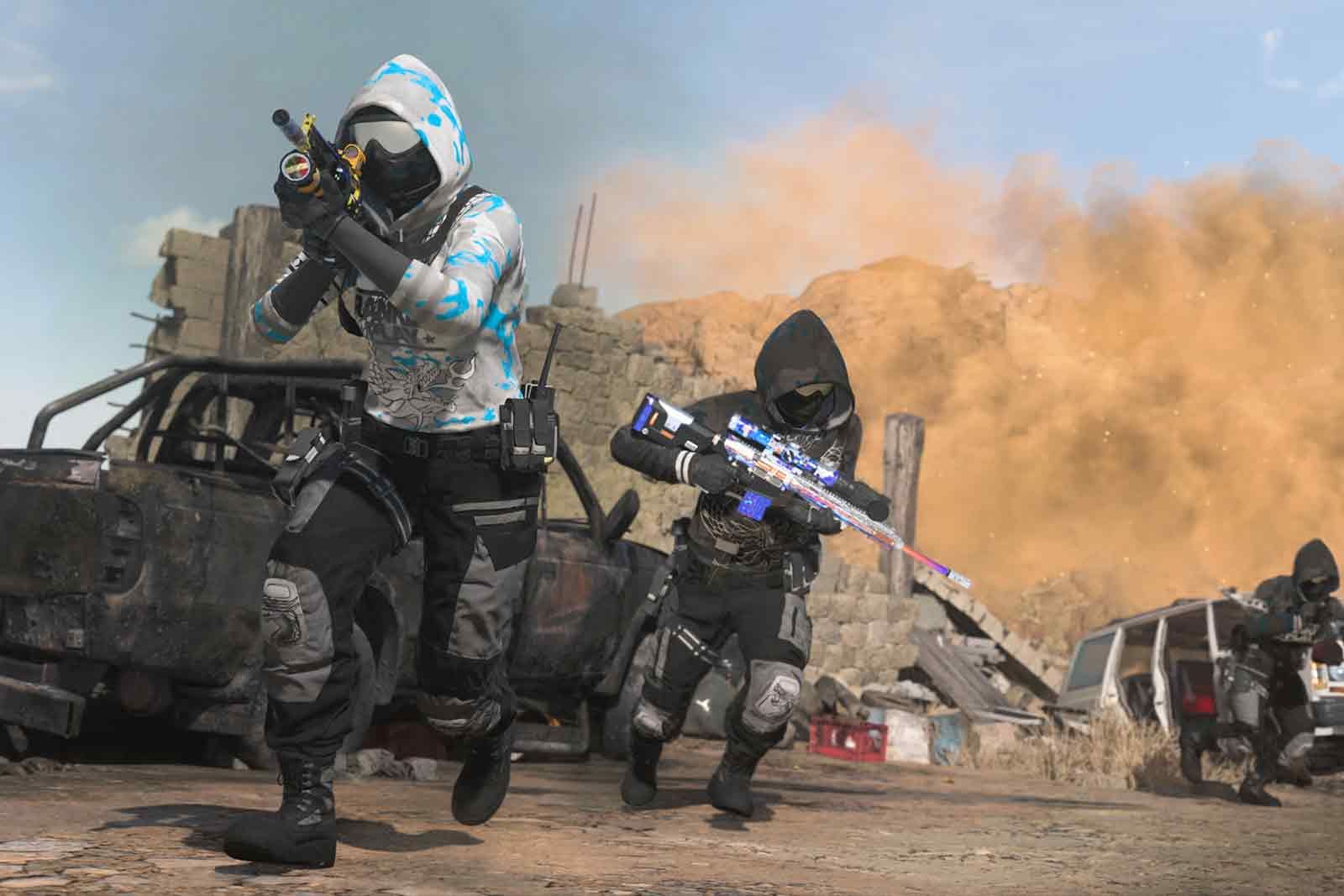 Activision
New features and quality of life
There have been some new additions coming to Warzone, some of which are returning – in particular, deployable buy stations reduce your dependence on dangerous shared shops.
Lootable and purchasable perk packages let you get some passive perks without needing a full loadout drop, which could be handy.
Gulag entry kits return your right to enter the Gulag if you die, also returning from Warzone 1.
A new water breath meter makes it easier to tell when you're about to die underwater, which is welcome, while AI enemies at strongholds are apparently less aggressive.
In-world killstreaks have gotten visual tweaks to make them easier to see and loot, so hopefully they'll be left behind on the assumption that they're a heartbeat sensor a bit less often.
New weapons – FTAC Siege and GS Magna
Two new sidearms enter the fray, both fully-automatic pistols with different aims. The FTAC Siege is very controllable with a huge rate of fire so could be pretty useful in a pinch.
The GS Magna is a harder sell – it's basically a full-auto Desert Eagle with .50 Cal ammo that will have absolutely monstrous recoil but deal incredible damage.
When did Warzone 2.0 Season 3 start?
Warzone Season 3 started on 12 April 2023, bringing to an end a few weeks of waiting for some major changes.
What's new in Warzone Season 3?
Warzone 2.0's third post-launch season brought with it a bunch of changes, including weapon balancing and more, along with the much-discussed return of one-shot snipers.
Plunder
Plunder is finally back, a favourite casual game mode that lowers the stakes and brings respawns with it as players seek to rush around Al Mazrah looting huge cash prizes to come out on top of a leaderboard when the game ends.
There are new contracts to pick up compared to Warzone 1's version of the mode, alongside new in-game events like Money Siphon, which will see every ATM on the map spit out cash for a limited time.
One-shot snipers
There's more weapon balancing than just this one point, not least a substantial nerf to the dominant ISO Hemlock assault rifle among others, but the change grabbing everyone's attention centres around snipers.
One-shot downs are returning, in short, although only on three sniper rifles and only when using explosive rounds as their ammo type, making for a lot of bullet drop-off. The guns in question are the MCPR, the Victus XMR and the brand-new FJX Imperium.
This will completely up-end the meta and how people play Warzone 2.0, so make sure you're more careful about ranged engagements now that Season 3 is live.
New weapons
We do know about the new weapons that the season will bring, and one of them is the long-awaited return of the Intervention sniper, a favourite from the original Modern Warfare 2.
This time it's re-named as the FJX Imperium, but the gun looks really similar and appears to have a similarly snappy aim-down-sights speed for quickscoping.
Also coming to the roster is the Cronen Squall battle rifle, a semi-automatic gun with high stopping power.
There will be a new sidearm pistol added in a mid-season update, too, but we don't know what that one's called yet.
New operators
This season focuses on a fight we witnessed in Modern Warfare 2's campaign – the one ongoing between cop Alejandro and drug runner Valeria.
Both are being added to the game as new operators, and both are unlockable through the battle pass, along with a range of other skins.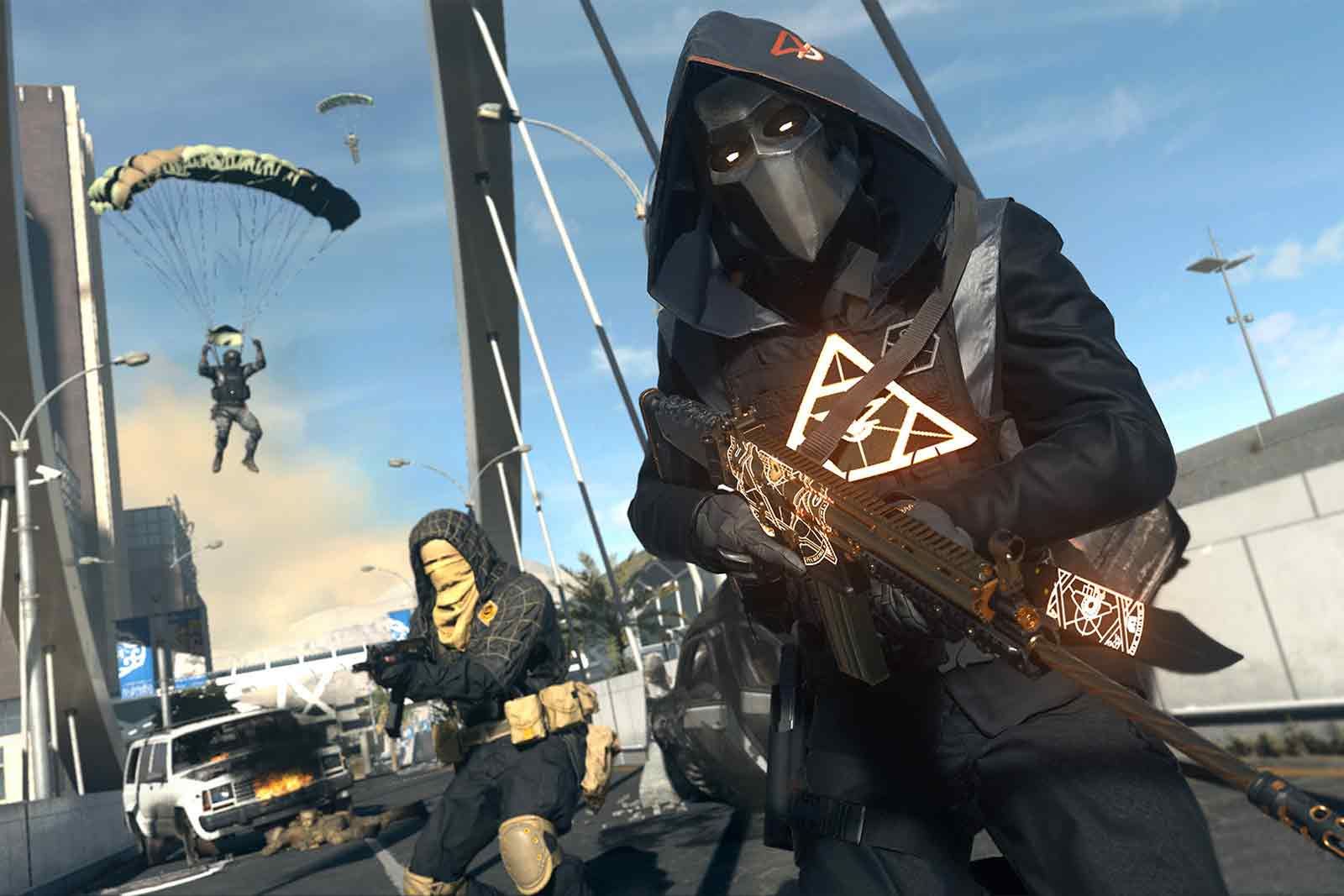 Activision
New gulag
The gulag is finally moving, to a new map called Blacksite, which features a mixture of indoor and outdoor sections but should be fairly tight for quick fights.
Perk packs and redeploy drones
You'll now be able to use the redeploy drones that were already on Ashika Island to get around Al Mazrah more quickly, a welcome change.
Also returning from Warzone 1 are lootable perks, this time in the form of packages that let you choose a bundle of perks in addition to those provided by your loadout, all to get a nice mid-game advantage.
When did Season 2 Reloaded start in Warzone?
Season 2 Reloaded launched on 15 March 2023.
What was new in Season 2 Reloaded?
Season 2 Reloaded brought a bunch of new content, much of it focussed on the multiplayer side of Modern Warfare 2, but there were some changes for Warzone, as well.
New weapon – Tempus Torrent
There is a new weapon to unlock and use, in the marksman rifle class: the Tempus Torrent.
It's a hard-hitting gun that takes a little finesse to use but can pack a real punch if you land a headshot, although it thankfully hasn't spawned a reincarnation of the dreaded DMR meta.
Weapon balancing
The game received a major balancing pass, and while plenty of weapons came through it unscathed, it spelt doom for the new KV Broadside shotgun, which had been absolutely everywhere in recent times.
When did Season 2 start in Warzone 2.0?
Season 2 launched on 15 February 2023.
This launch date in February was a little later than we hoped and meant that the first season of content dragged on for ages, but at least it's here now.
What's new in Season 2 for Warzone 2.0?
Ahead of the launch of Season 2, we got a bunch of tidbits of information through Call of Duty's social feeds about what to expect, with a major new blog post also providing a host of detail.
For even more granular information about bug fixes and adjustments, check out the fully-released patch notes here.
New resurgence map – Ashika Island
Infinity Ward has added a second map to Warzone 2.0, bringing back the smaller and quicker gameplay offered by Rebirth Island and Fortune's Keep in the first Warzone.
The map, called Ashika Island, also has Resurgence modes, which let you get back into the action much more easily for a less brutally unforgiving experience.
You can check out the tac map of Ashika Island thanks to the reveal above, and jump into the game to explore its new nooks and crannies now.
New battle pass
Obviously, a new season brings with it a new 100-tiered battle pass for players to work their way through, offering up the unlockable weapons mentioned further down, alongside a host of cosmetics.
New weapons
New weapons are here – with four additions at the season's launch.
First, the much-loved Crossbow, which is earnable by completing seasonal challenges.
Next, the ISO Hemlock Assault Rifle, which should be a versatile mid-range option.
The KV Broadside Shotgun will be added to the Kastov weapon family.
Finally, the Dual Kodachis will be a new melee option for those who want some speed.
Later in the season, there will be the addition of throwable Shuriken and a new marksman rifle, the Tempus Torrent.
1v1 Gulag
When Warzone 2.0 launched, it switched up the super-popular last-chance Gulag to make it a 2v2 battle instead of the traditional 1v1.
This went down pretty badly – it made for a frustrating time if your teammate was AFK, for example, or if you got your share by killing one opponent but still lost the fight overall.
Well, it's gone – Infinity Ward has confirmed that the Gulag is now a 1v1 experience once more, thankfully.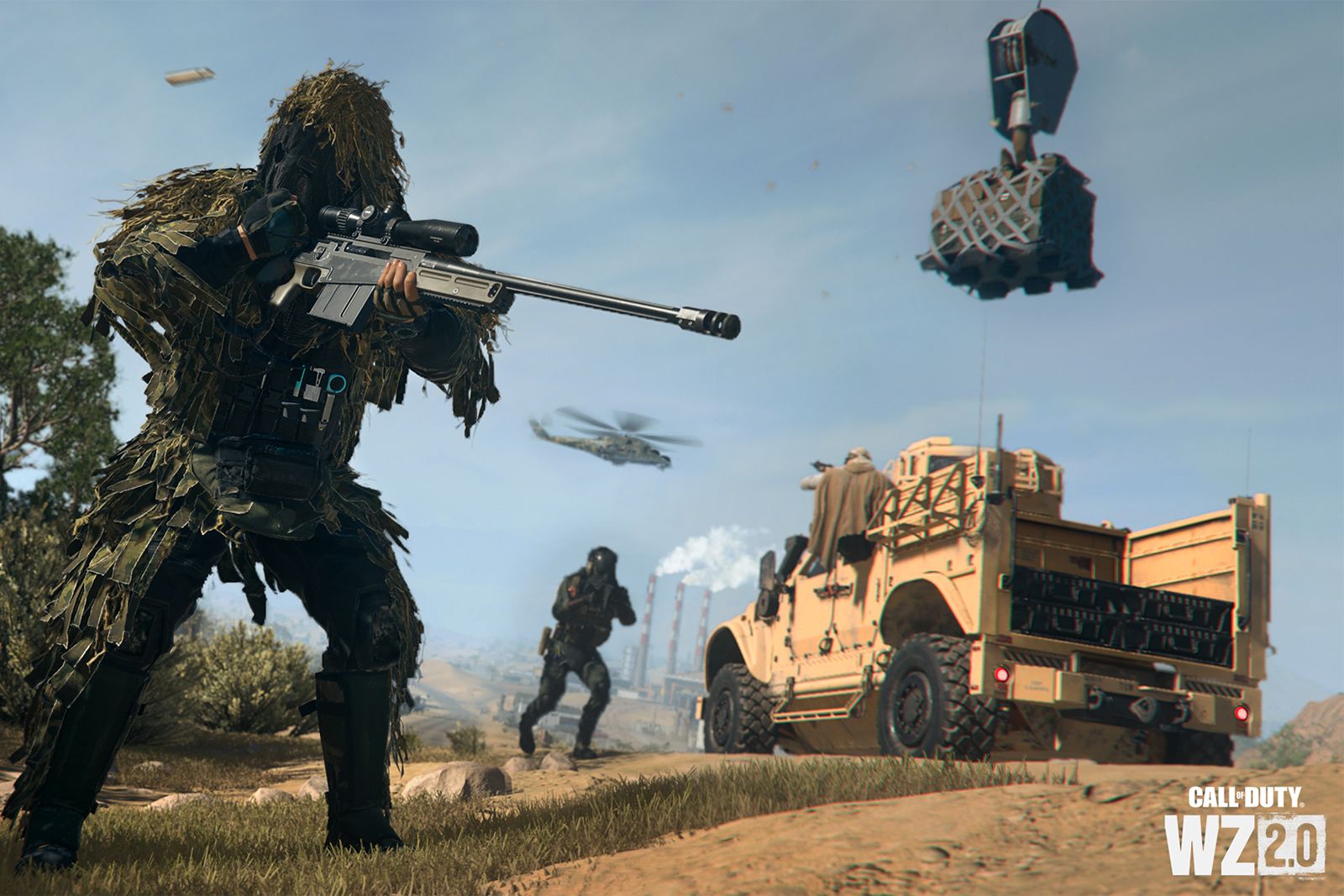 Big looting changes
We knew that the looting system was also going to be tweaked – with more loot popping out onto the floor rather than staying inside the backpacks of killed players.
On that note, backpacks are also being changed, with no more medium or large ones on offer, making everyone on a level playing field and stopping people from hoarding loads of equipment.
This should make it quicker to loot up if you make a quick kill, which is welcome.
Armour changes
The reviled armour vest system is no more – all players will now start with a three-plate vest instead of needing to search for it, reducing a big randomiser in gunfights. You'll also plate up quicker and be able to move more easily while plating.
Loadouts
It's becoming cheaper to buy a loadout, which can also no longer sell out at buy stations. The new prices are as follows:
Solos $8,000
Duos $12,000 ($6,000 per Player)
Trios $16,000 ($5,300 per Player)
Quads $20,000 ($5,000 per Player)
There will also be a second loadout drop event in every match, making for more boxes to find and hopefully less camping of those drops.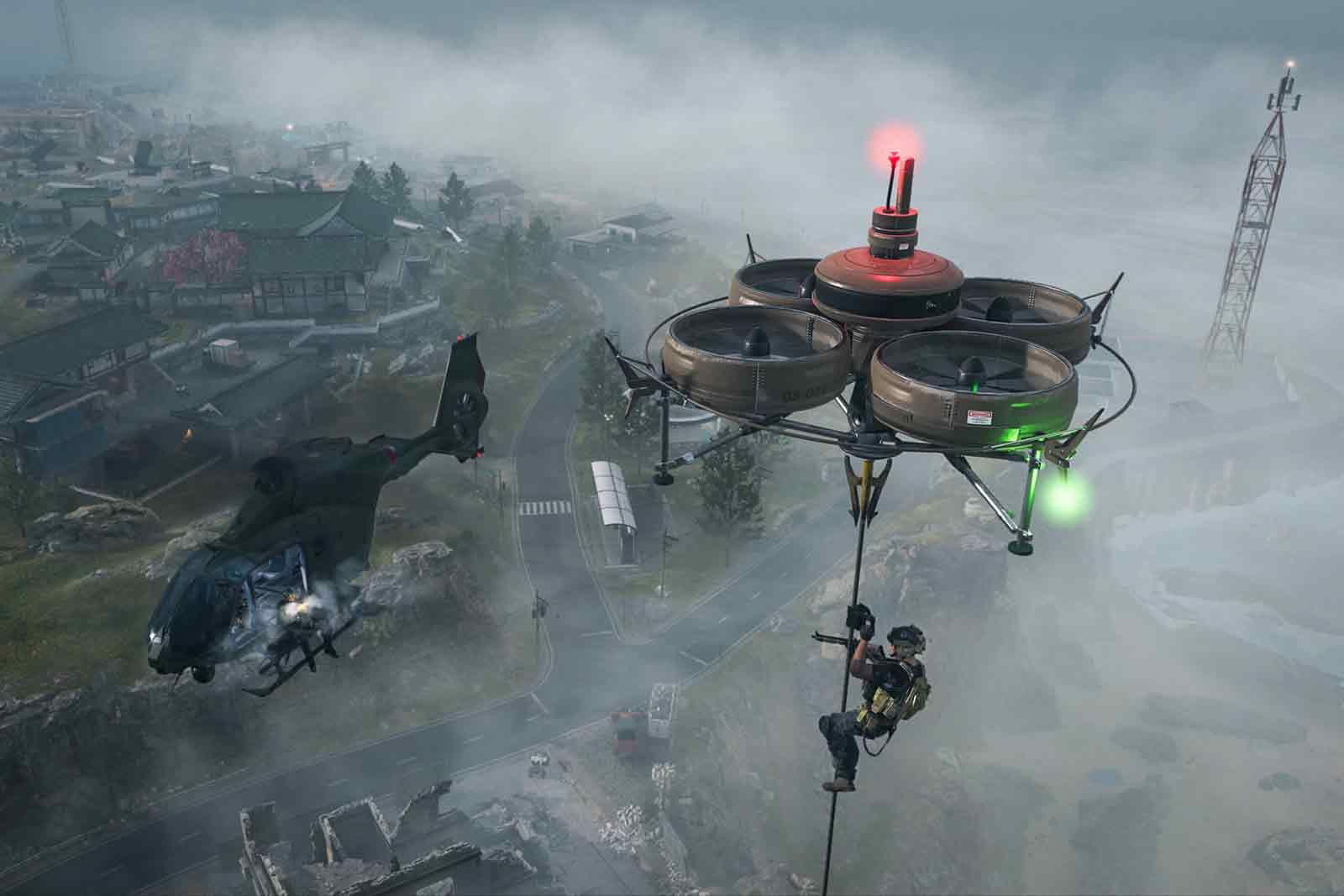 Activision
Redeploy drones
Mimicking the redeploy balloons from earlier Warzone versions, these ascension points let you zip around the map more quickly, and will move into the circle as it closes to keep your options open.
DMZ difficulty
DMZ has been updated too, with new missions added and a new exclusion zone to explore – this is Ashika Island, unsurprisingly.
The mode will also apparently get difficulty tuning of some sort, which is hugely welcome given the sometimes crazy AI accuracy on offer at the moment.
When did Season 1 Reloaded launch for Warzone 2.0?
The first major update since Season 1 dropped is out now, having arrived on 14 December 2022, meaning you can play it right now.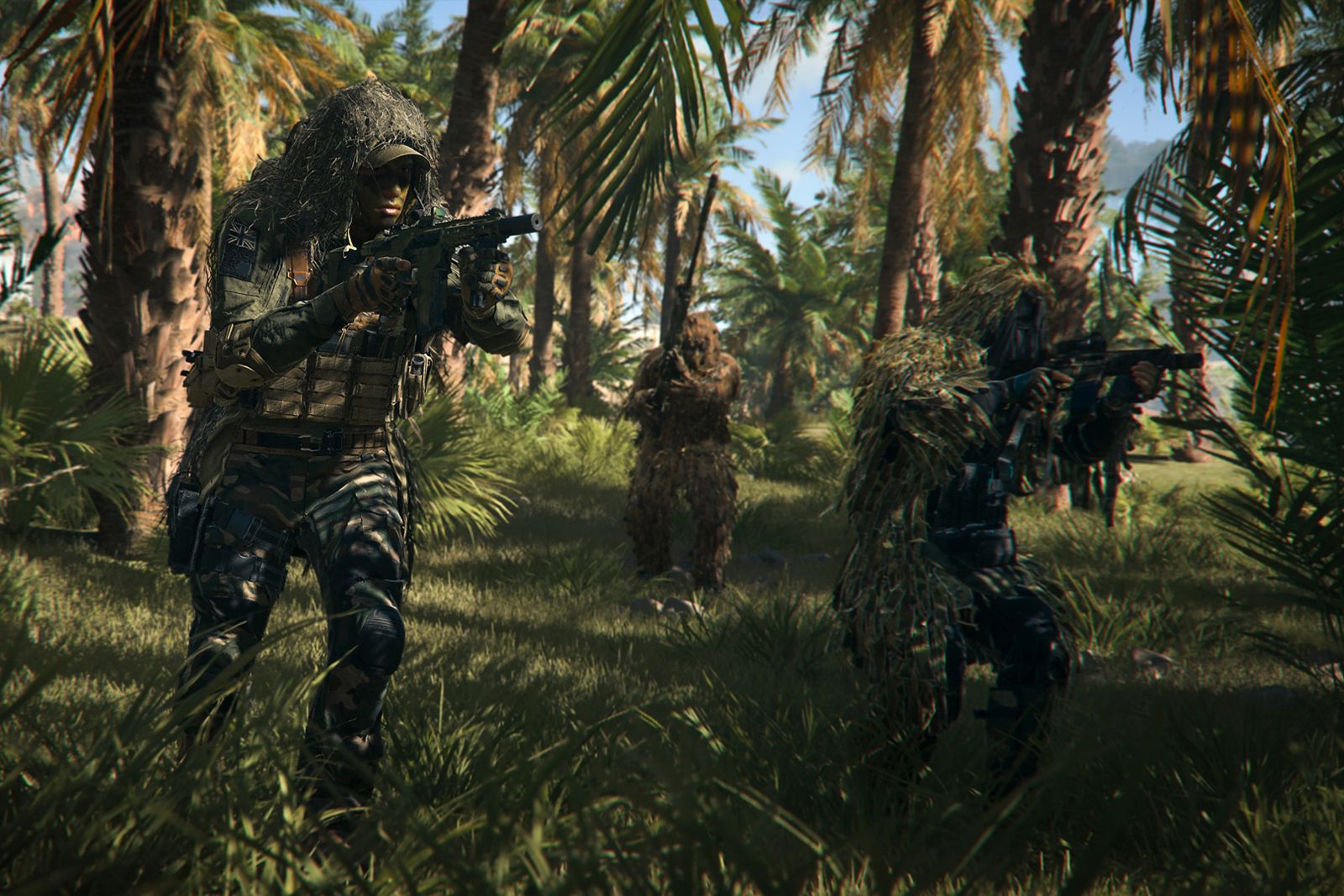 What's new to Warzone 2.0 in Season 1 Reloaded?
There were a few big changes that arrived with Season 1 Reloaded, and we've broken them down in categories for you. You can also check the official blog post for more details. For more detailed information, the full patch notes can be reviewed here.
New modes
There were new modes called Warzone Cup and Mini Royale arriving, which promise condensed versions of the Battle Royale experience, perfect for those who want shorter bursts of action.
Warzone Cup was Call of Duty's spin on Rocket League, with two teams of quadbike riders competing to knock a giant ball into each others' goal.
New area – Building 21
A new area called Building 21 has been added to Warzone and DMZ, promising high-value loot in the latter mode particularly, although it'll be challenging to get into it.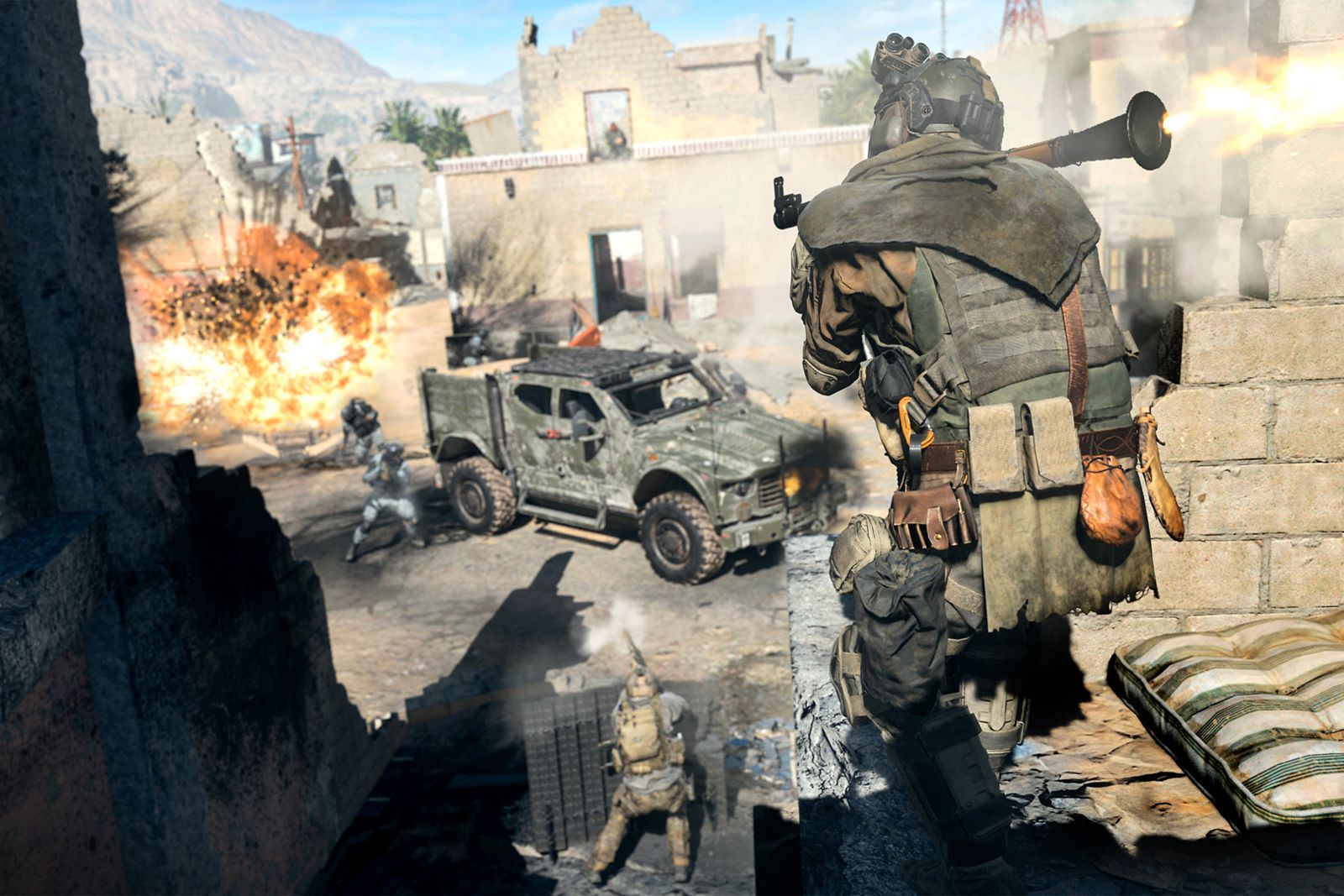 New operators – Gaz and Klaus
Two new operators are arriving – the Santa-themed Klaus and campaign hero Gaz. Both will be available in store bundles, but you'll also be able to unlock Gaz by completing the first Raid of Modern Warfare 2's post-season content, Atomgrad.
New weapon – Chimera
A new assault rifle in the same platform as the M13B, the Chimera is even more of a short-range option, with a high rate of fire and low recoil. It could be ideal as a sniper support secondary, but we don't yet know how it'll be unlockable.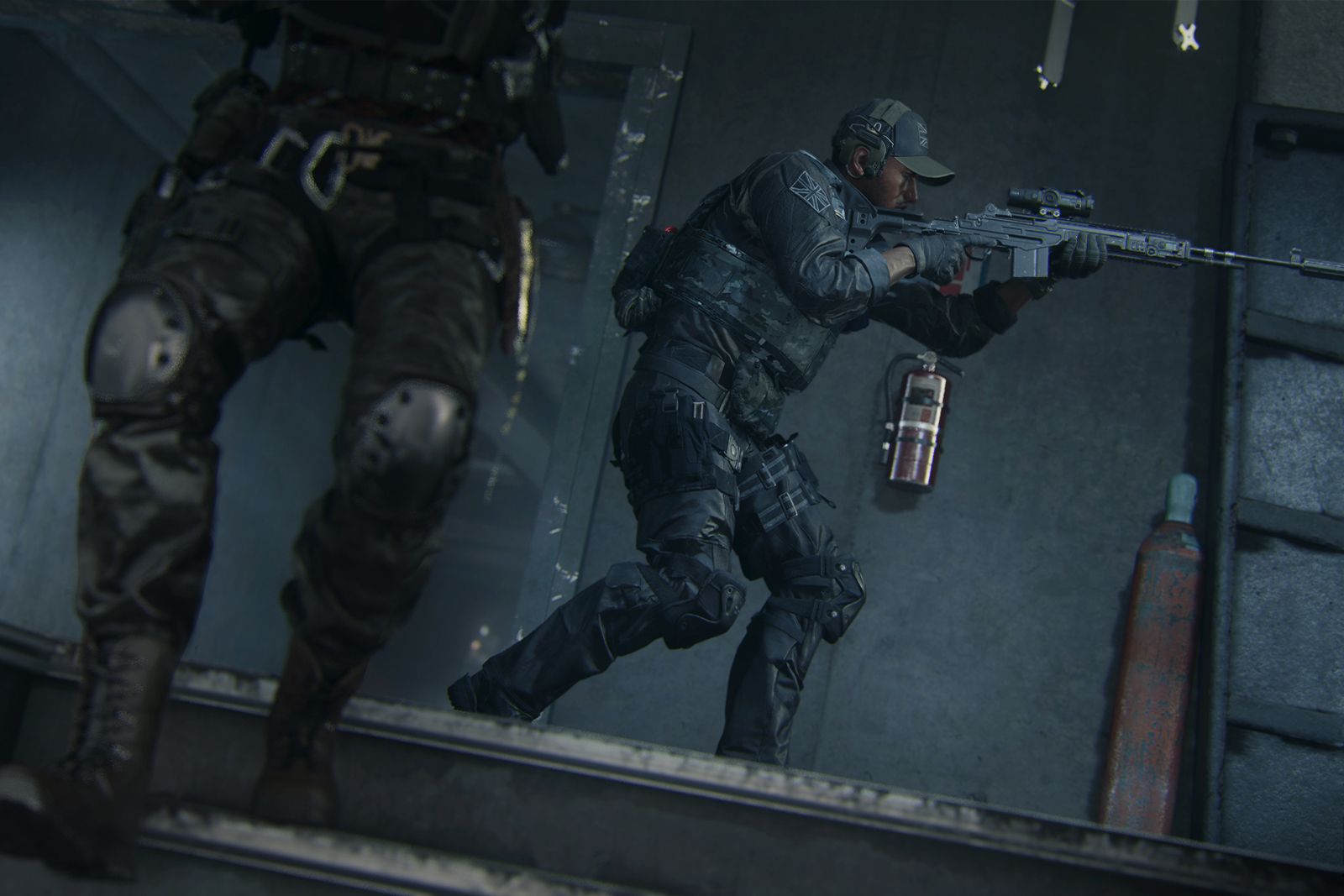 Combat Record
We were initially promised the return of a pretty basic feature with Season 1 Reloaded – the Combat Record, where you can check stats like your win total and kill-death ratio.
That's now apparently not coming anymore after Infinity Ward hit a snag.
This is pretty disappointing given how basic a feature it seems, as is the fact that whenever it does drop it won't tally any stats retrospectively, wiping the slate clean no matter how well you've done.
What was new in the Warzone 2.0 Season 1 update?
Well, the short answer here is everything – Warzone 2.0 only started at the beginning of Season 1, so we wiped the slate clean and started afresh.
Even if you'd been playing Modern Warfare 2 over the previous weeks there were some bits of the update that were new for you even outside of Warzone. The image below will give you an overview, but we'll break it down with the key info as well.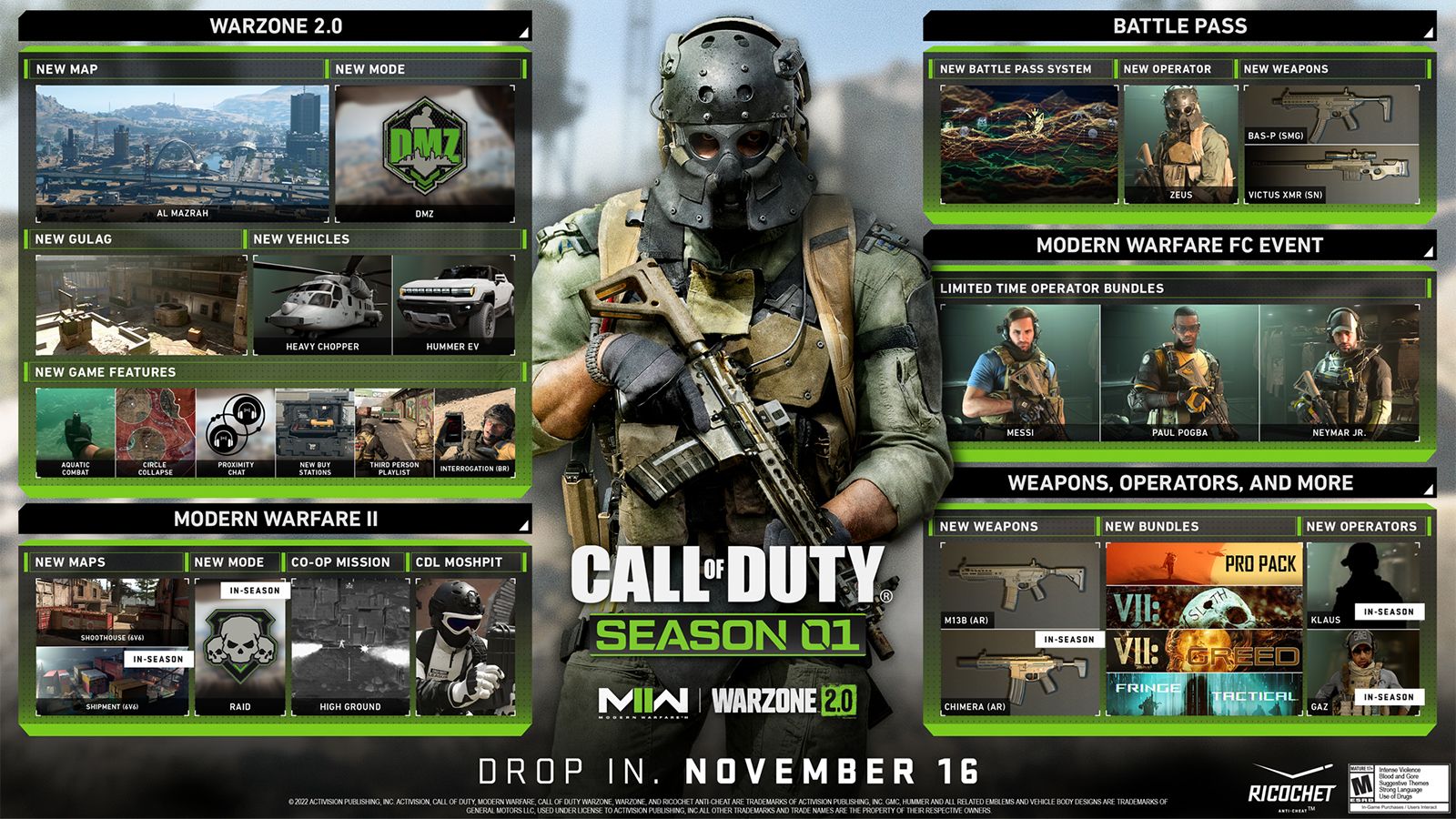 New weapons
Weapons that some thought would be here at launch came in Season 1.
Free in the battle pass are the Victus XMR Sniper Rifle and BAS-P SMG.
These are both present in the Modern Warfare 2 campaign. The Victus XMR has high bullet velocity so should be good for long-range shots.
The BAS-P SMG, meanwhile, has a high rate of fire and the option of subsonic ammo.
During the season, we'll get the chance to unlock the Chimera Assault Rifle and M13B Assault Rifle (both on the same Bruen Ops weapon platform as the BAS-P) through weapon challenges. These should both have low recoil and high rates of fire for closer-range AR engagements.
The M13B's challenge is already active in fact – it requires you to play the new DMZ mode and extract the weapon after killing a certain enemy in the radiation zone.
New operators
There are a whopping six new operators in Season 1.
Zeus is unlocked with the Battle Pass automatically, a Nigerian Special Forces veteran with a pretty cool helmet.
Klaus hasn't been pictured yet, but hails from Denmark and sounds suspiciously like a Christmas tie-in skin. He'll be available mid-season, likely in the store.
Next, campaign hero Gaz is coming, too – ex-SAS and now a key part of Task Force 141.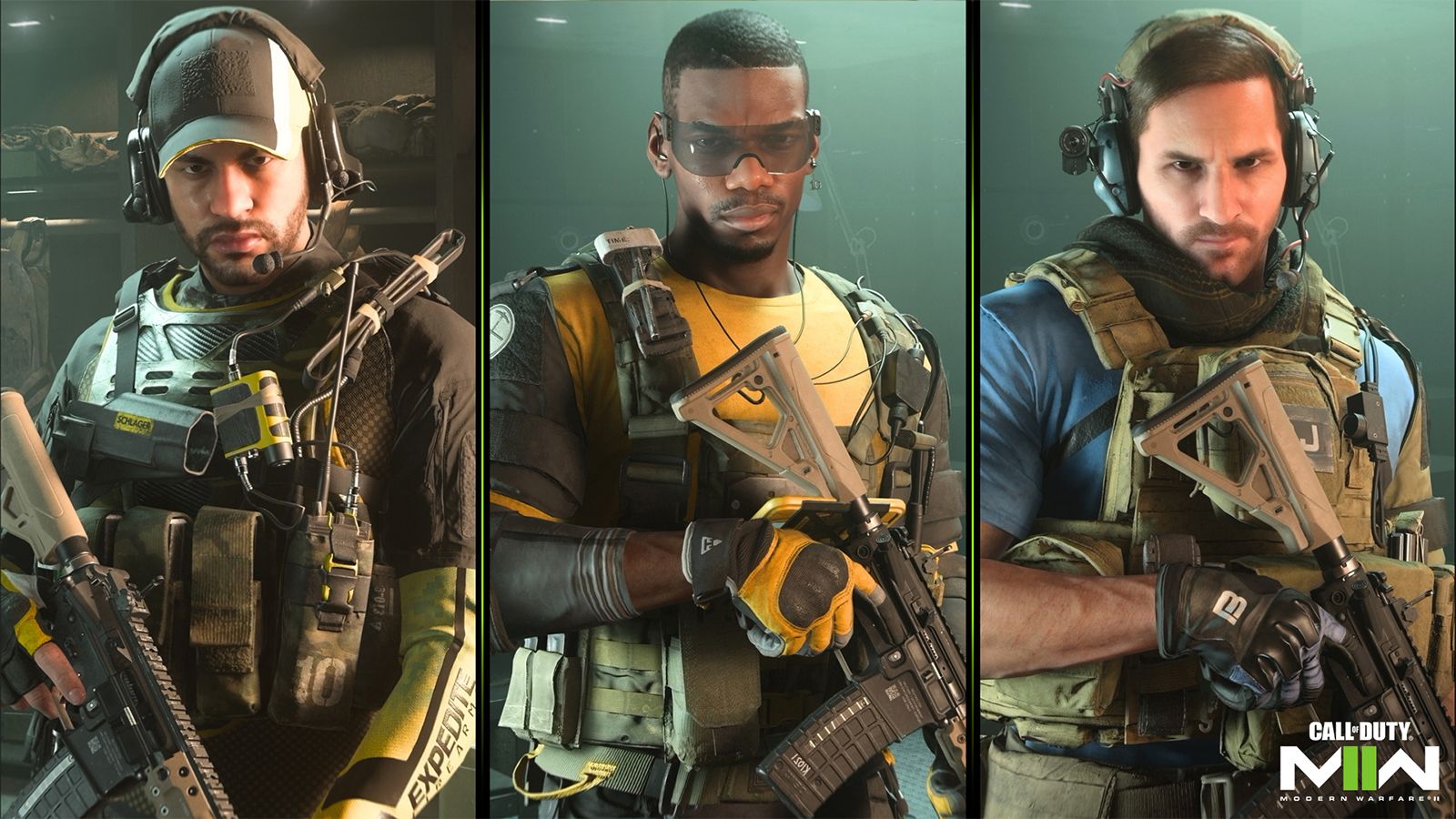 Finally, we're getting the football collaboration that leaked recently – Lionel Messi, Neymar and Paul Pogba are all going to be available to buy in the COD Store in bundles, for those who want a gritty version of their Ultimate Team in Call of Duty.
New Battle Pass system
Season 1 has also brought a brand new look for the very first of Warzone 2.0's Battle Passes.
It's moved to a new "Map" model that will be familiar to Fortnite players – instead of having a simple track of rewards that you move through in a set order as you earn XP, it'll be over to you to unlock the rewards you most want.
You earn tokens as you rank up, and spending these tokens will unlock rewards to give you more control over what you receive.
However, you will need to either rank up a bunch or unlock a bunch of items if you want to access further sectors of rewards, so you'll still find yourself unlocking a bunch of new cosmetics and other items.