So, the holiday season is upon us once again. Having a person in your life who creates music can be a double-edged sword for gifting. On one hand, their unwavering focus on their craft means a gift that aligns with their passion will undeniably strike the perfect chord. On the other hand, where the heck do you start within such a minefield of technical products?
Related: Best Bluetooth speaker for stereo pairing: Top portable and powerful picks
That's where we come in. This list has been curated to save you from potential musical production pitfalls this holiday season. From beginner MIDI controllers to industry-standard microphones and professional audio interfaces, there will be a gift idea on our list that the music producer in your life is bound to love. There is a range of different products on our list to suit every potential budget, and we have relied on our years of experience in the industry to bring you some fantastic options.
The 6 best holiday gifts for music producers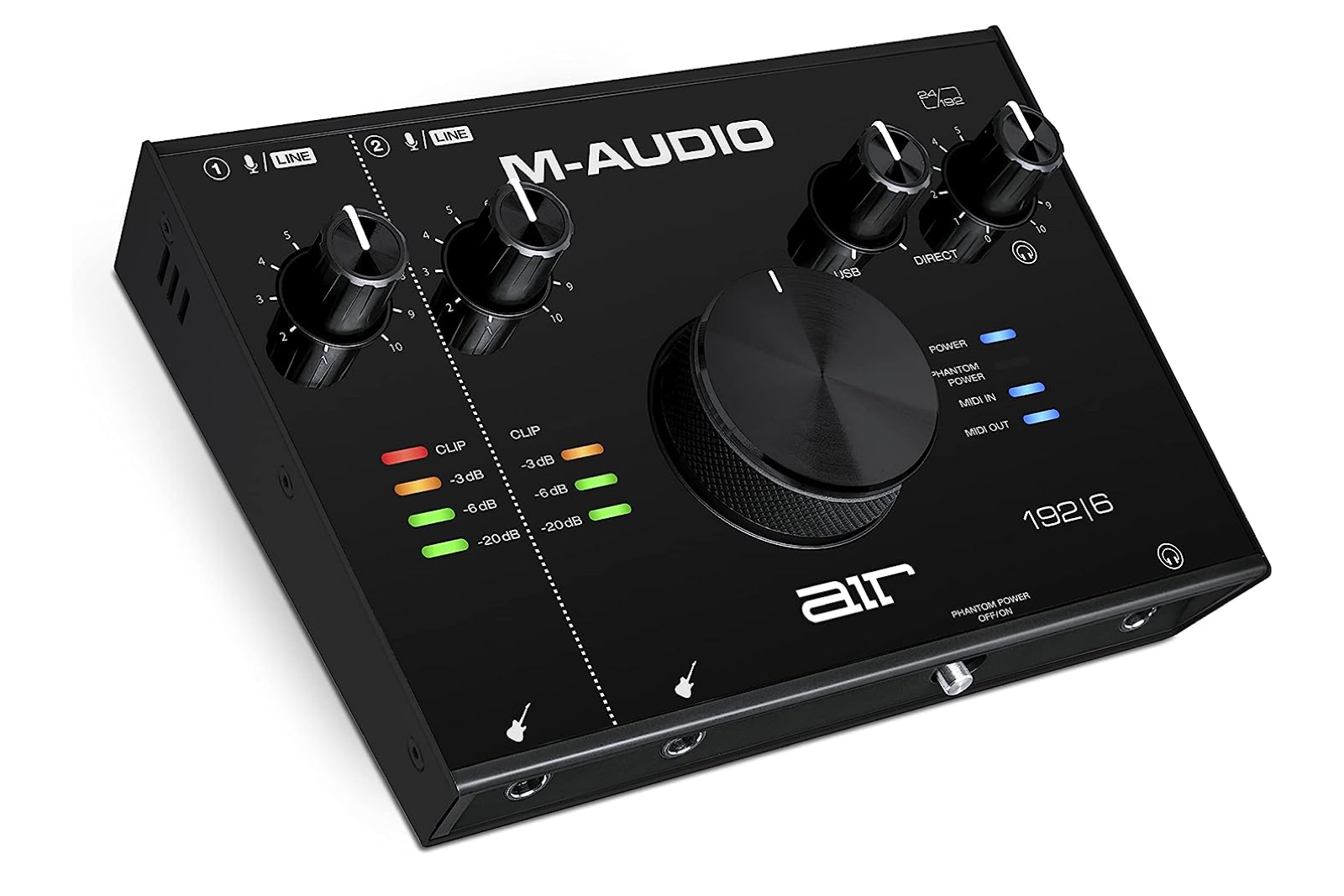 M-Audio
M-Audio AIR 192×6 Audio Interface
1. Best overall gift for music production
The place to start for music producers
$145 $170 Save $25
An audio interface is perhaps the first gift you should consider for the music producer in your life and this offering from M-Audio delivers fantastic audio quality at a reasonable price. 
 
Pros
24-bit/192kHz resolution recording
MIDI in/out connections are always useful
Combination jack inputs are very versatile
Cons
Some may want more inputs
An audio interface is a fantastic place to start when considering a gift for the music producer in your life. Chances are, if they are just getting started in the world of recording or music production, an audio interface will be at the top of their list. Simply put, an audio interface converts signals from an instrument or microphone into a language your computer can understand. An interface can also route audio from your computer to studio monitors and/or headphones.
The M-Audio AIR 192×6 audio interface comes in at a price point that's a bit above the lowest cost, but remains affordable. The 24-bit/192kHz resolution recording provides great quality audio that will be more than enough for the vast majority of home studios. Combination jack inputs allow for both XLR and 1/4 inch connections. This means you can connect either microphones or instruments, depending on what your project requires.
The 5-pin MIDI input/output is a nice touch as less and less music production equipment includes this type of connection, so fear not all you vintage synthesizer aficionados. Lastly, there are included trials of different software programs such as Auto-Tune and Reason+ which will allow for some musical exploration. Although advanced producers will require more than four inputs, this will do well for beginners and intermediates alike.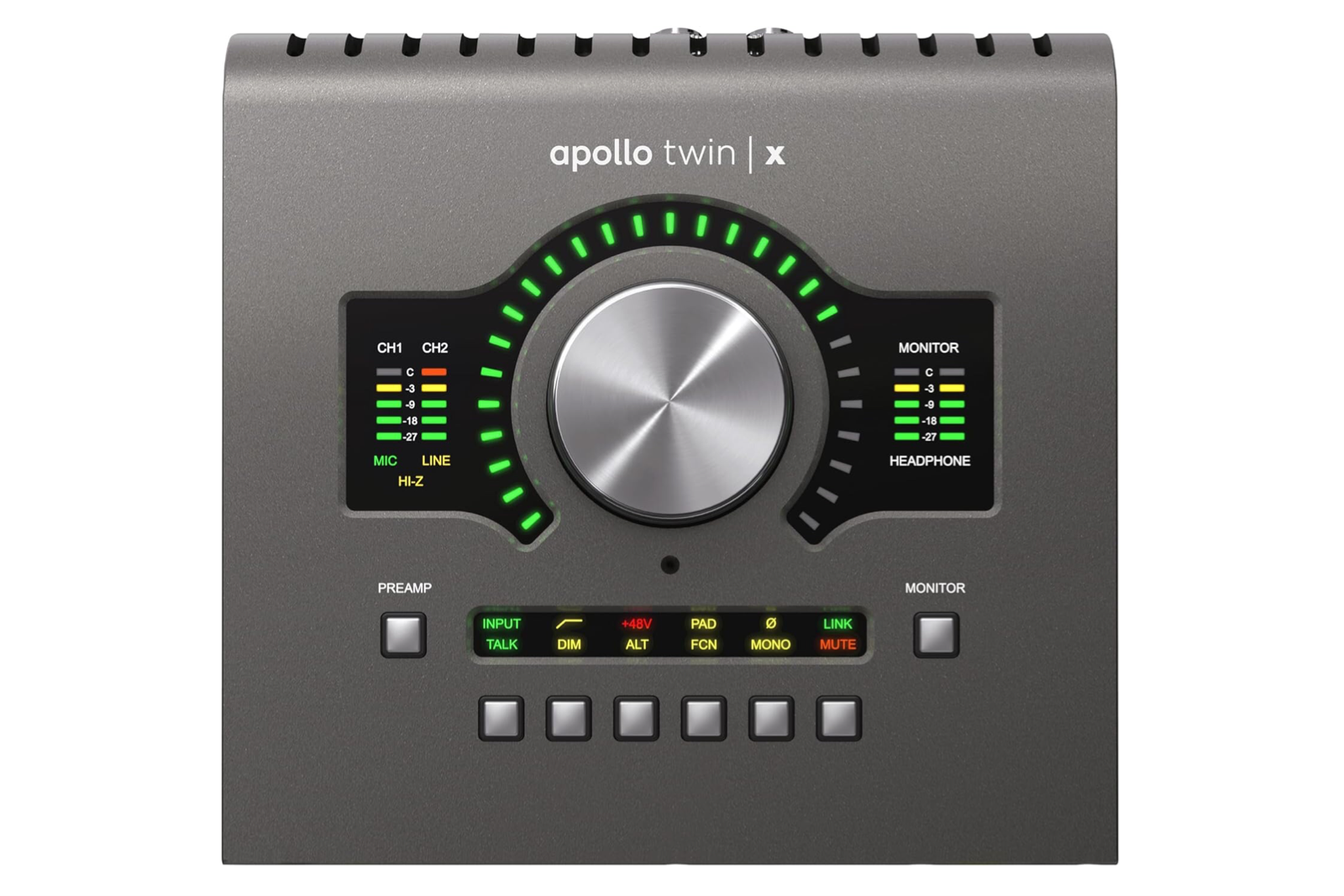 Universal Audio
Universal Audio Apollo Twin X
2. Best professional audio interface gift
Premium recording that is out of this world
$1000 $1200 Save $200
The Universal Audio Apollo Twin X is a fantastic gift for those experienced music producers or home studio specialists, even if they already have an audio interface, chances are, it isn't as good as this. 
Pros
Professional audio recording quality
Unison microphone preamps are stunning
Included LUNA software is an excellent pairing
Cons
Price point may be out of reach for many
Universal Audio have claimed their Apollo Twin X audio interface is the 'best desktop audio interface in the world,' which is no small brag. However, we're inclined to agree. Universal Audio have borrowed elite-class A/D and D/A conversion from their rack-mounted interfaces and, when paired with the plethora of classic mic preamps, they offer unrivalled audio recording quality.
Related: Best record player speakers: 6 models for every space, set-up, and budget
The additional software on offer with the Universal Audio Apollo Twin X is outstanding. The premium suite of plug-in titles from Teletronix, Pultec, and UA will allow the user to experiment with some infamous recording emulations, and you are getting software worth £/$1,300 included totally free. Also included is Universal Audio's proprietary digital audio workstation, LUNA, which is a next-generation DAW that offers seamless usability, ensuring swift outcomes with ease. However, be warned, it is only available on IOS.
Although the Universal Audio Apollo Twin X only has two inputs, there is an optical ADAT/SPDIF input which can allow for up to eight additional connections if you need to expand for an easier workflow. Although the price point isn't suitable for beginners, the Universal Audio Apollo Twin X is the best professional audio interface gift this holiday season.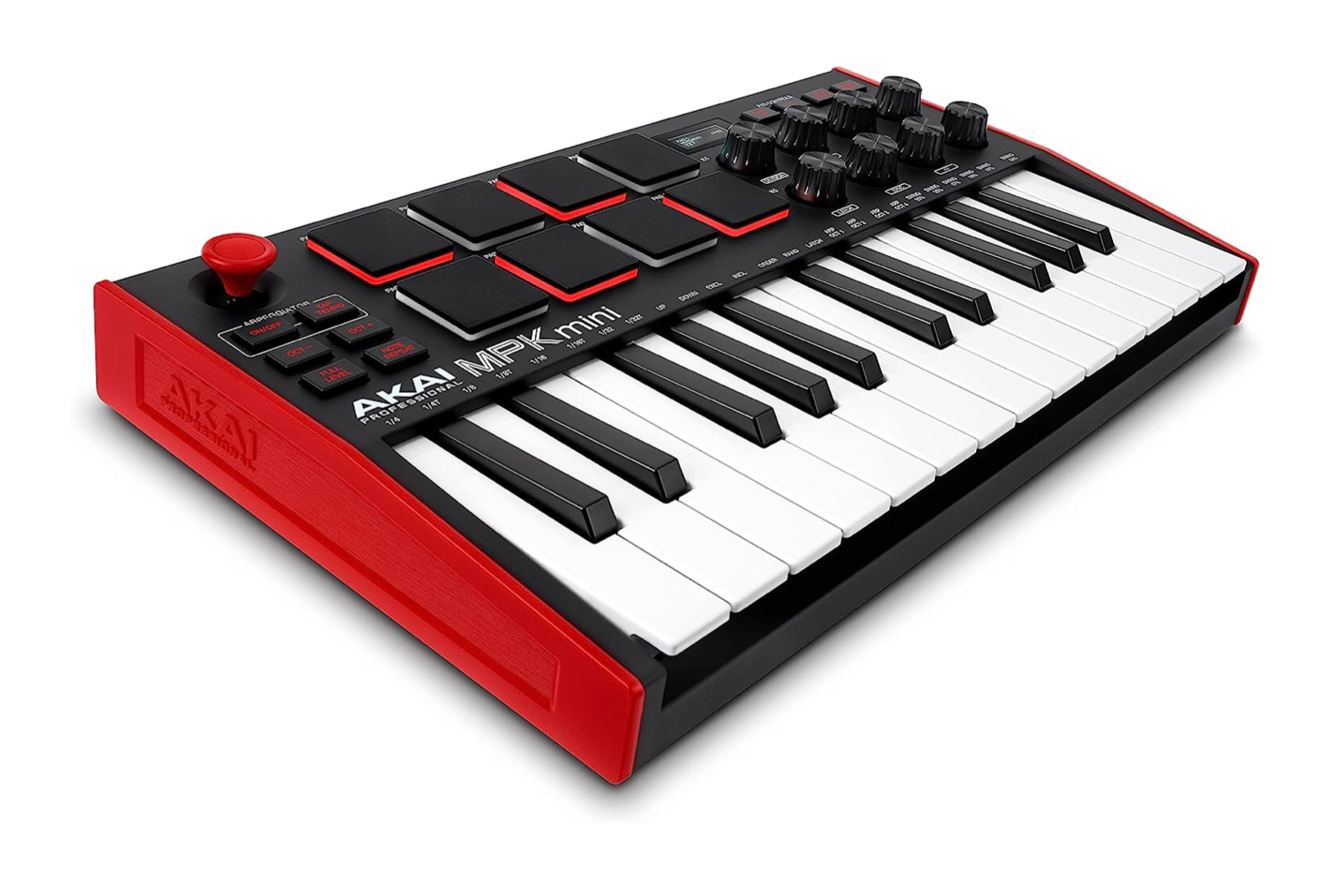 Akai / Pocket-lint
AKAI Professional MPK Mini MK3
3. Best gift for new music producers
Start creating music immediately
$83 $99 Save $16
If the music producer in your life is at the start of their journey, check out the AKAI Professional MPK Mini MK3 MIDI controller. It's a fantastic controller that will allow musical creation from the moment they receive it. 
Pros
Fantastic choice of controls
Lightweight and easily transportable
Comes with free software
Cons
More experienced producers will need something better
MIDI controllers are a fantastic gift idea for any budding music producer in your life. Even if the recipient has no instruments or microphones, they'll still be able to create music on a computer with a MIDI controller. This is because a MIDI controller can implement data on a digital audio workstation and trigger any instrument plug-in you assign to it.
Related: Best party speaker: Powerful party starters
The Akai Professional MPK Mini MK3 is pretty much everyone's first MIDI controller, and for good reason. There are a host of different controls to use, such as a four-way joystick, eight backlit velocity sensitive pads and eight 360-degree assignable knobs. So whether you're making beats, mixing on the fly or laying chordal pads over your music, the Mini MK3 has you covered.
Included totally free is a complete music production starter kit like MPC Beats, six Virtual Instruments and 2GB of sound content, ideal for those looking to experiment. There's no denying that more experienced producers are going to need something a bit more high-tech, but for those getting started, there's nothing better.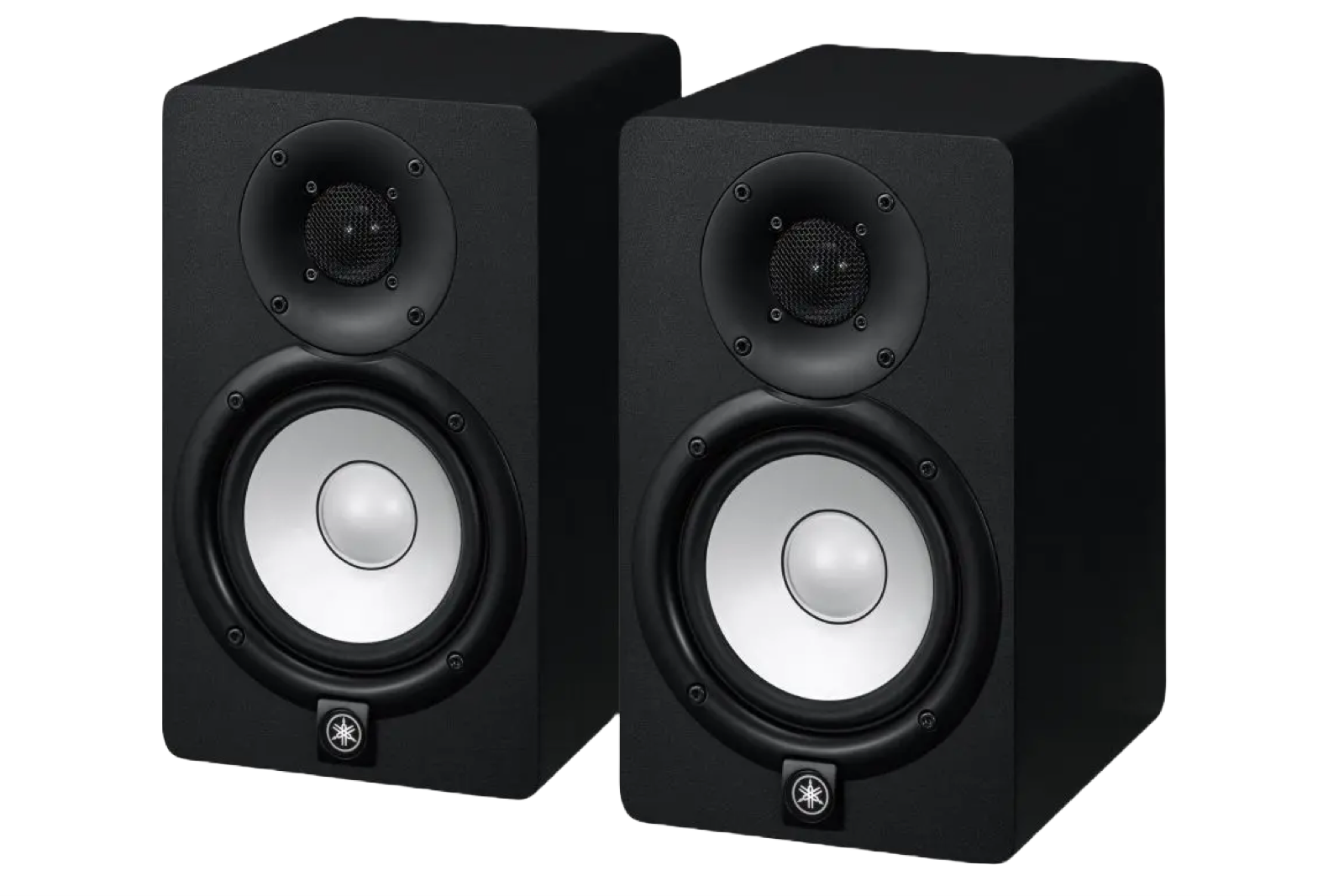 Yamaha
Yamaha HS5
4. Best studio monitors for music producers
Listening to your creations has never sounded better
$300 $400 Save $100
The Yamaha HS series is one of the best studio monitors for music producers. A neutral response, helpful onboard controls and a small footprint will slot this into any home studio.
Pros
A small, manageable footprint
Neutral response ideal for production
Helpful on-board controls
Cons
Some may need a bigger driver
Yamaha is a titan in the music industry. Well, they are actually a titan in many industries, but their musical equipment is always of a fantastic build quality and the Yamaha HS5 studio monitors are no exception. What makes the HS5 monitors stand out from the crowd is their bi-amp design. This two-way bi-amp design means there is a separate amplifier for both the one-inch dome tweeter and the five-inch cone woofer.
Related: What is Ripple, how it works and is AI taking over music creation?Having an amplifier for each helps separate the low, mid and high frequencies, allowing for distinct frequency separation and more headroom, which is ideal for music production. Their neutral response is another fantastic feature, particularly for music production. Having a neutral response won't colour your mixes, or add any character, so when you're mixing you'll be getting the truest representation of your music possible. The onboard room control and high trim response switches give the speakers an added versatility, which makes them ideal for the majority of studio setups.
Lastly, the HS5s have a small footprint, so if you are strapped for space, they are an ideal option. Although some out there may prefer a bigger cone woofer for lower frequency bass response, the HS5 monitors stand out as a fantastic option for most home studios.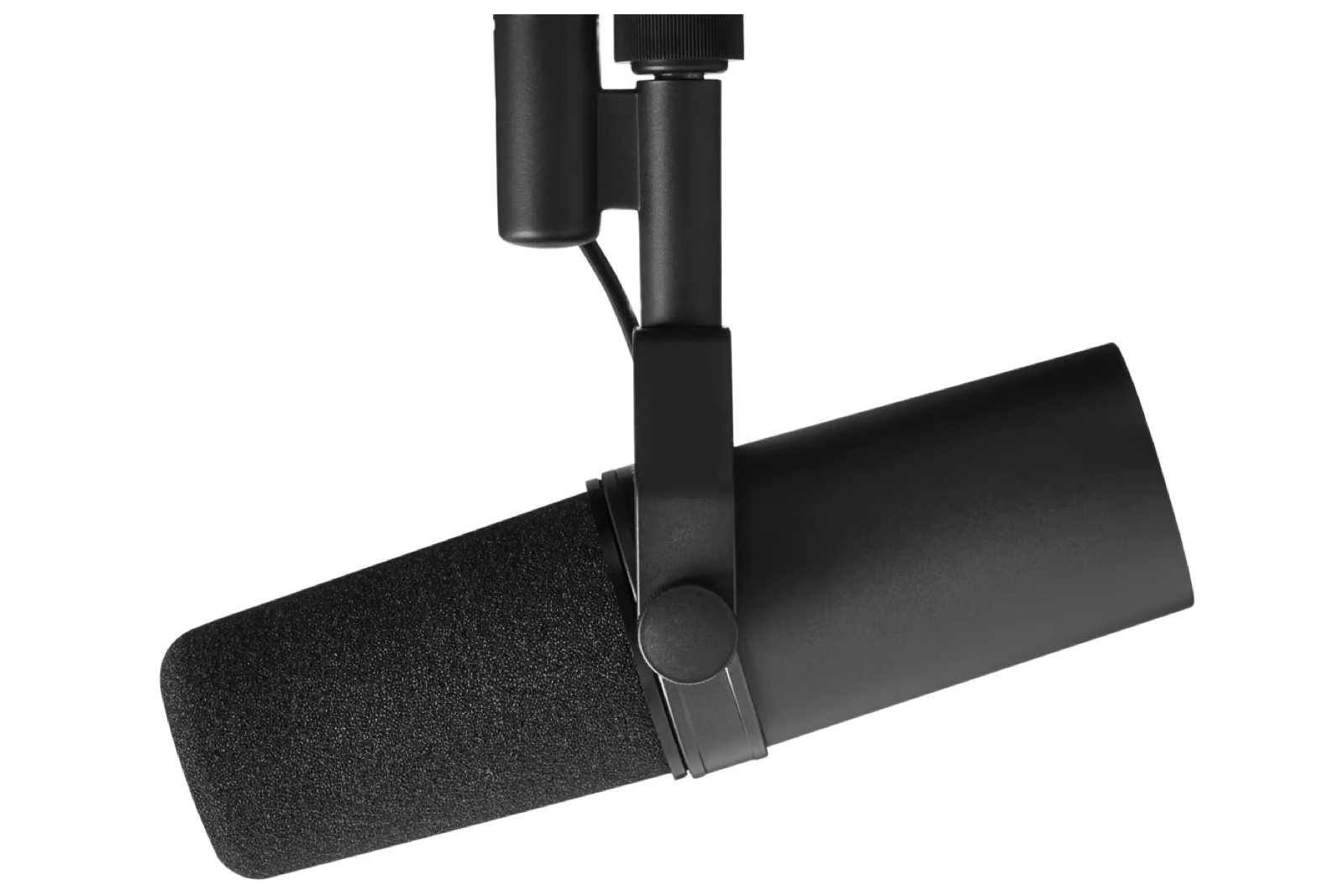 Shure
Shure SM7B dynamic microphone
5. Best microphone gift for music producers
From musical performances to podcasting
The Shure SM7B dynamic vocal microphone has been an industry standard for years. Largely thanks to its versatility and robust construction, it is a fantastic gift for music producers looking for a new microphone.
Pros
Fantastic vocal recording qualities
Versatile application
Very robust design
Cons
There are better options for instrument recording
Although Shure's SM7 microphone has a history dating back to the early '70s, the SM7b was released in 2001. Since then, it has been one of the most popular studio microphones in history and there are a few different reasons for this.
Firstly, the SM7b is an incredibly versatile microphone. Firstly, it is fantastic at capturing authentic vocals. Vocals are a pet peeve of many producers as capturing a natural vocal take is frustratingly difficult and the SM7b does a lot of the heavy lifting for you.
Related: What is Dolby Atmos Music and what do you need to hear it?The microphone's pre-installed pop filter helps reduce the negative effect of plosives and fricatives.
The on-board toggle controls are incredibly accessible, allowing you to cycle through four different frequency responses (normal, flat-response, mid-boost, bass roll-off) with ease. The microphone's natural state has a uniform frequency response which is ideal for capturing vocals and instruments alike, without any additional tone coloring.
The SM7b's easy set-up and plug-in-and-play capabilities have also made it popular for streamers and podcasters alike and, since it doesn't require phantom power for use, it is incredibly accessible. Lastly, the included electromagnetic shielding does a fantastic job of blocking out ambient noise like the hum of a computer or other studio noise.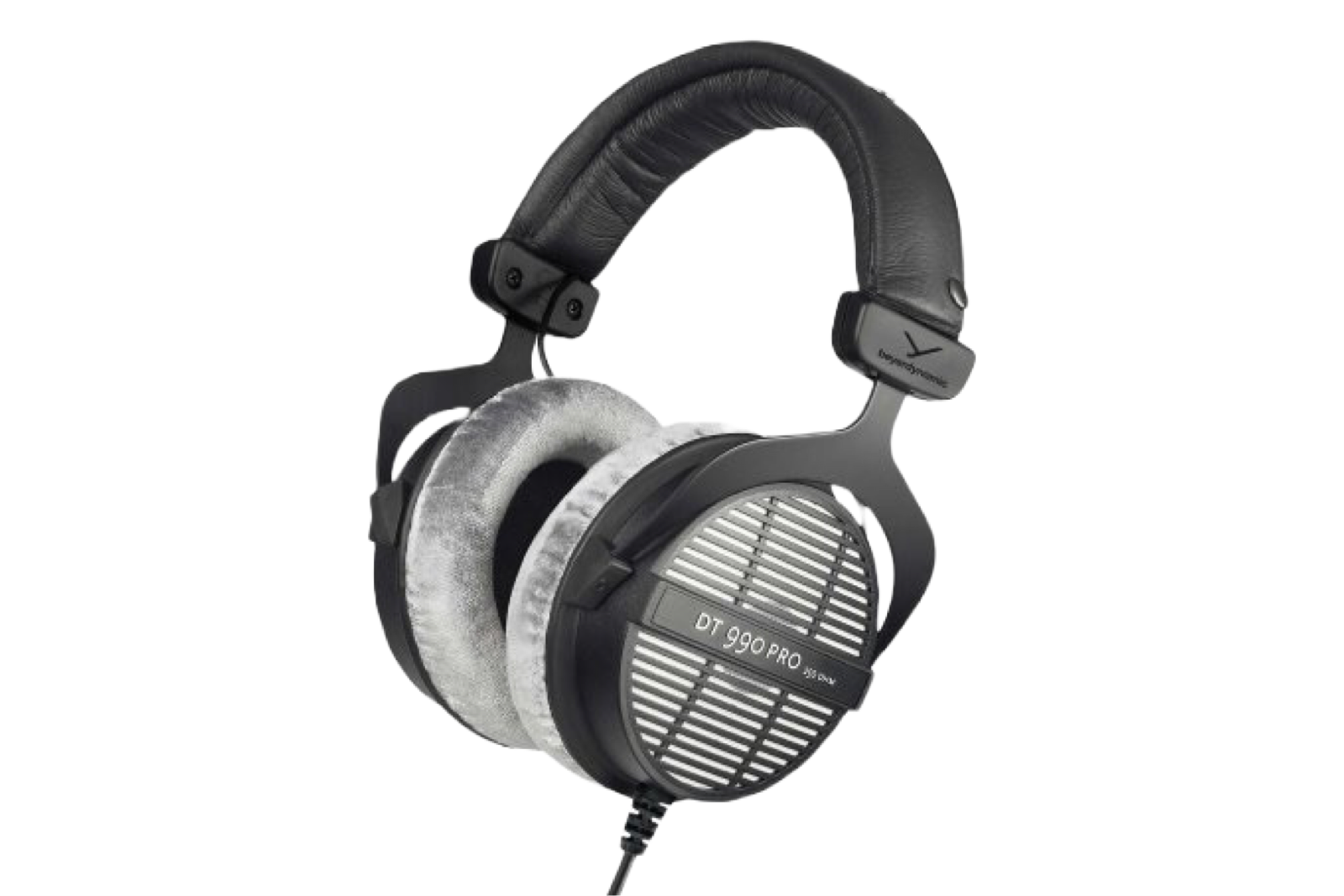 Beyerdynamic / Pocket-lint
Beyerdynamic DT 990 Pro
6. Best headphones gift for music producers
German headphone excellence
$160 $170 Save $10
Looking for fantastic studio headphones this holiday season? Then check out the Beyerdynamic DT 990 Pro headphones. You'll likely never need another pair for music production.
Pros
Open back allows for superb spaciousness
Provide wide stereo imagery
Extremely comfortable
If you're in the market for new studio headphones, Beyerdynamic stands tall. Dating back to 1924, this German company brings unparalleled audio expertise. Exhibit A: the DT 990 Pro headphones, epitomizing the brand's commitment to excellence. Take our word for it, you'll unlikely need another pair of studio headphones, even if your music makes it platinum, the DT 990 Pros will take you there and beyond.
Their open-back design delivers natural audio representation, preventing low-frequency build-up common in closed-back headphones. These headphones boast a wide stereo image, offering ample space for understanding mix depth. They detect even the subtlest acoustic changes, allowing for precise track adjustments. As studio headphones go, the DT 990 Pros are pretty affordable and a lot of people's budgets will be able to stretch to the asking price.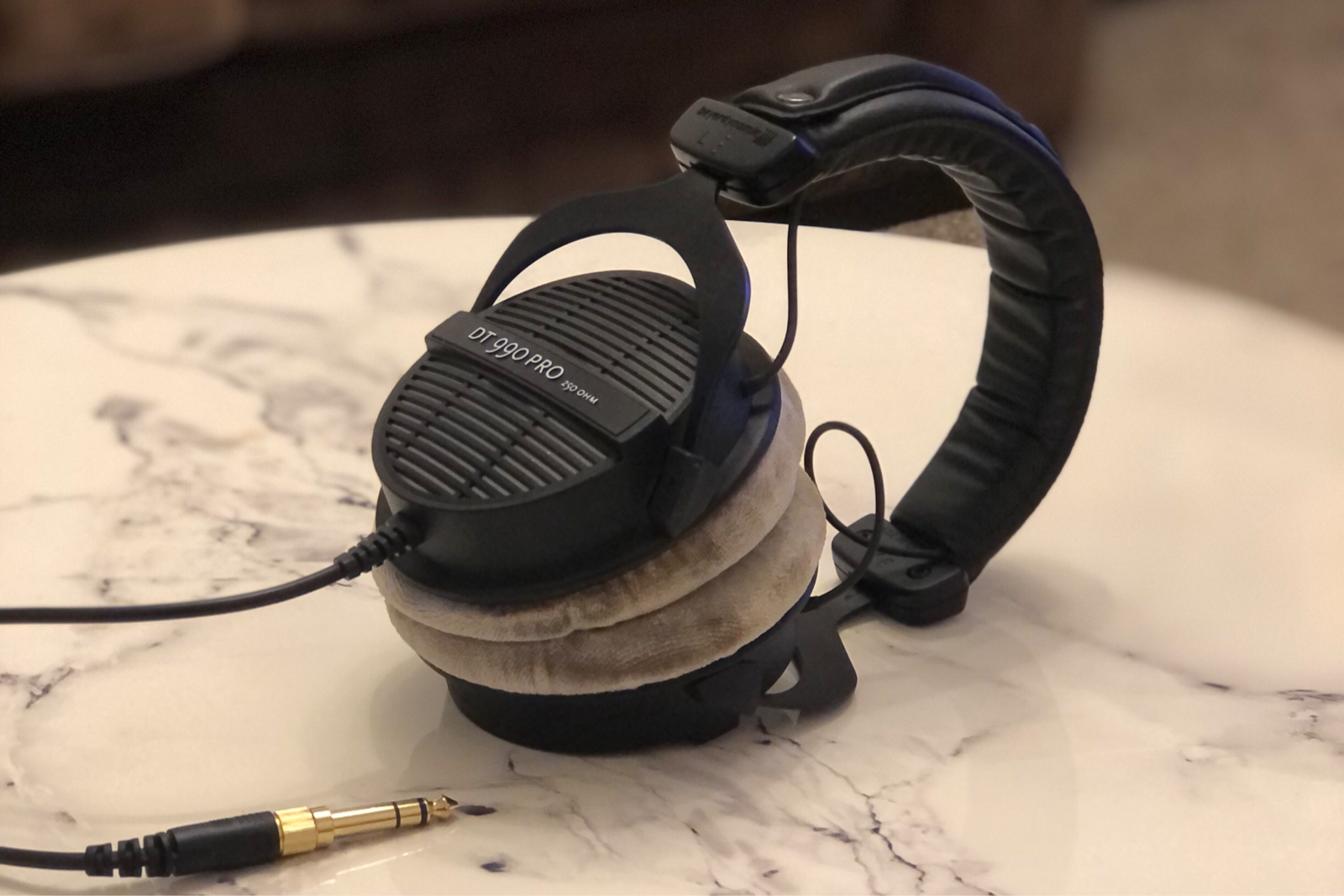 Pocket-lint
Comfort is a forte with the DT 990 Pros. Their plush, adjustable ear cups ensure fatigue-free long sessions, complemented by a sturdy spring steel headband. Although the earcups are incredibly soft, they can get a bit warm, especially during long studio sessions. However, this is sometimes a problem with headphones in general, so don't let that deter you. While closed-backs may offer isolation, the Beyerdynamic DT 990 Pro remains an indisputable choice for top-notch studio headphones and is the best headphones gift for music producers this holiday season.
The bottom line: What's the best holiday gift for music producers?
If you're on the hunt for the best holiday gift for a music producer this holiday season, look no further than the M-Audio AIR 192×6 Audio Interface. Thanks to its fantastic audio capturing resolution, MIDI connection capabilities and reasonable price tag, it's bound to make any music producer happy this holiday season. Sure, there are more expensive options like the Universal Audio Apollo Twin X, but unless they are a seriously dedicated professional, the M-Audio interface is more than enough for home production.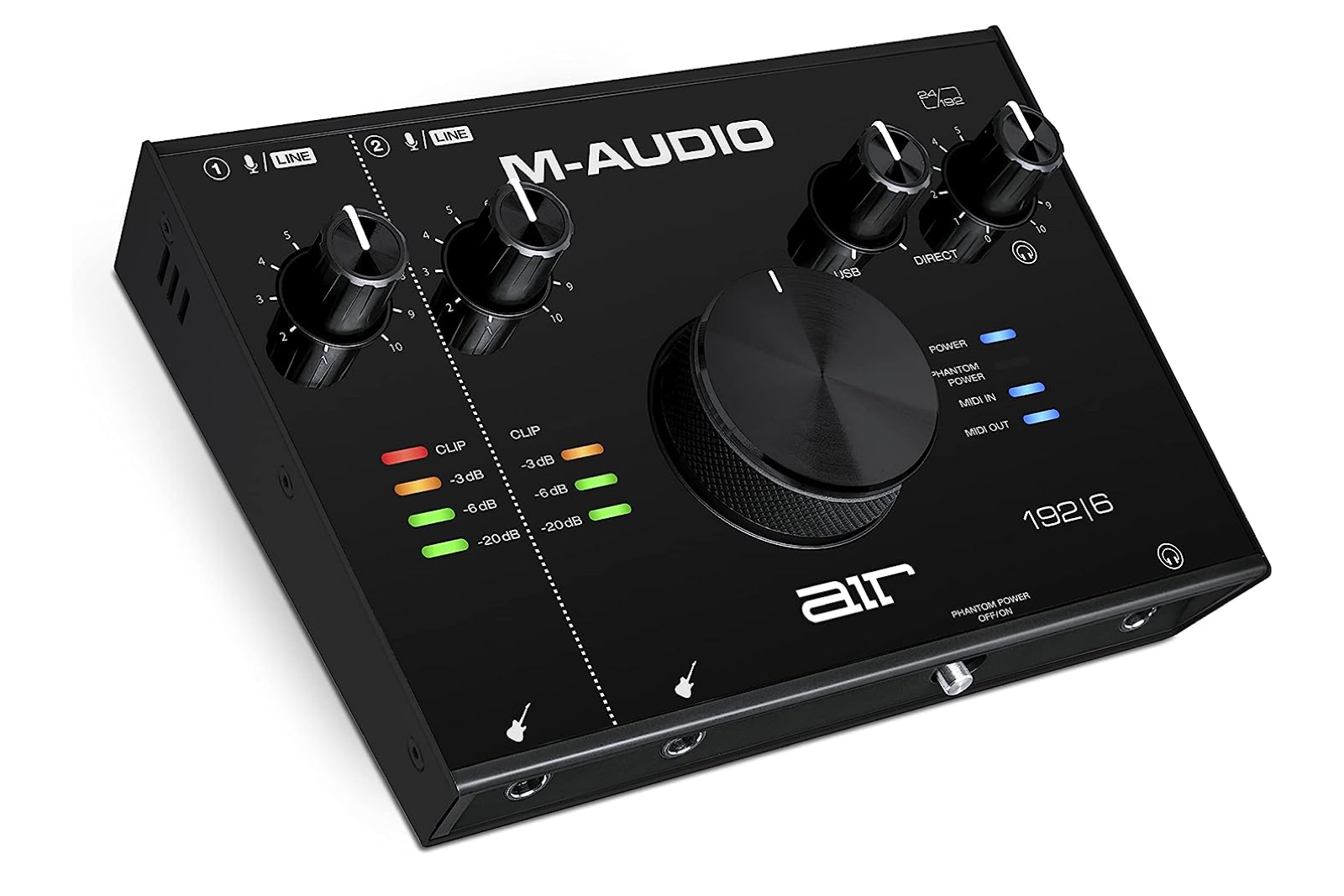 M-Audio
M-Audio AIR 192×6 Audio Interface
Editor's Choice
$145 $170 Save $25
If the music producer in your life is just dipping their toes into the water, then check out the AKAI Professional MPK Mini MK3. This will get them up and running, even if they don't have any instruments to create music with. The included digital audio workstation means they will only need a working computer/laptop to begin their musical career.
What is a DAW (Digital Audio Workstation)?
A key tool for music production is the digital audio workstation (DAW), so it's important to understand what it is. But what is a digital audio workstation and what does it do? Well, a digital audio workstation is a software application which operates on your computer or laptop. This software application is what you record, edit and produce your recorded music and audio on. There are quite a few different DAWs to choose from, but really, whatever one you choose is down to personal preference.
Are gifts for music producers or creatives expensive?
Like most hobbies which include pieces of tech, things can get quite expensive fast in the world of music production. However, there are lots of products out there that don't cost an arm and a leg. Also, these affordable products don't compromise on quality. You just have to check out the M-Audio AIR 192×6 Audio Interface and the AKAI Professional MPK Mini MK3 to realise that there are some fantastic options out there for music producers which are very affordable. Don't get us wrong, there is also a plethora of very expensive gear, which is absolutely fantastic, but if you're on a budget, don't worry too much, as it won't cost a lot to get your music career up and running.
Should I try to find a new laptop or desktop for music production to give them?
Chances are, they'll already have a great PC for music production, so you shouldn't have to worry about gifting them that. In general gifting guidelines for friends and family, buying them a new laptop or desktop setup might just be a bit too far as they tend to be high-budget items and most people like to have a say in the primary device they'll use for their craft. The items we included on our list should hit a balance as great additions or upgrades to music producers' gear. However, our buyers' guide above can give you an idea of what specs are needed for music production on a PC set up, if you're interested in going all out.