We use affiliate links. If you buy something through the links on this page, we may earn a commission at no cost to you. Learn more.
ARTICLE – Here are some gift ideas for kids and ideas for hard to shop for people. Be sure to check out all our 2023 Gift Guides.
Lava Lamp

Consider a lava lamp if you're looking for a unique and groovy gift for someone special on your list! This iconic symbol of the 60s and the mesmerizing motion of the swirling color blobs have the power to unleash your inner hippie and create a nostalgic atmosphere in any room. Whether you want to create a peaceful oasis in your bedroom or add a groovy touch to your living room, a lava lamp is a fun choice. In addition to being a stylish decor item, a lava lamp is also a conversation starter. Guests and visitors will be instantly drawn to the captivating motion and vibrant colors, sparking curiosity and prompting questions. Lava lamps are available in various colors and sizes with prices that fit any budget.
Price: $19.99 and up
Where to buy: lavalamp.com and Amazon
HOVERAir X1 flying camera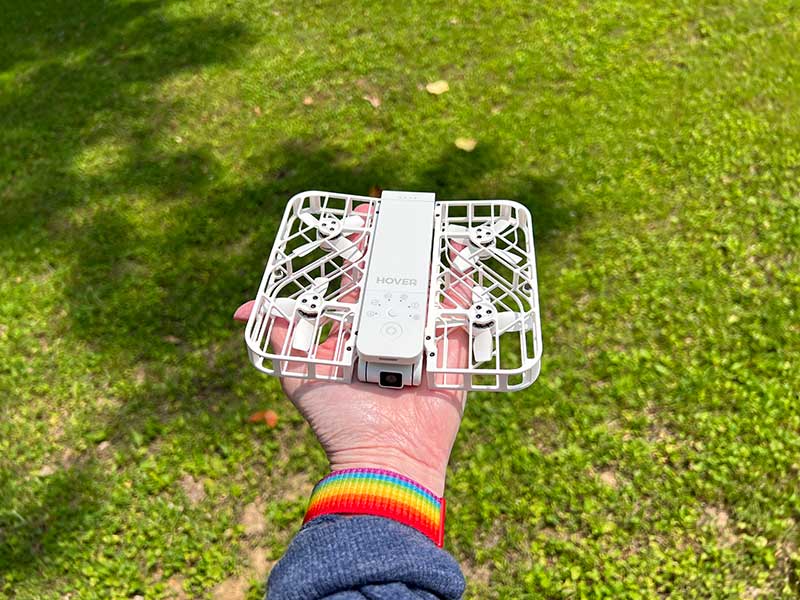 The HOVERAir X1 flying camera is one of my favorite gadgets of 2023 and my all-time favorite drone. I've reviewed probably a dozen drones over the years, and this one is by far the easiest to fly. It does everything without worrying about flying into a building, trees, etc. It's amazing, and the video/image quality is equally amazing. If I sound like I'm gushing, it's because I really do like it that much! Check out my HOVERAir X1 Camera review.
Final price: $378.25
Where to buy: thehover.com and Amazon

LEGO puzzles and inspiration deck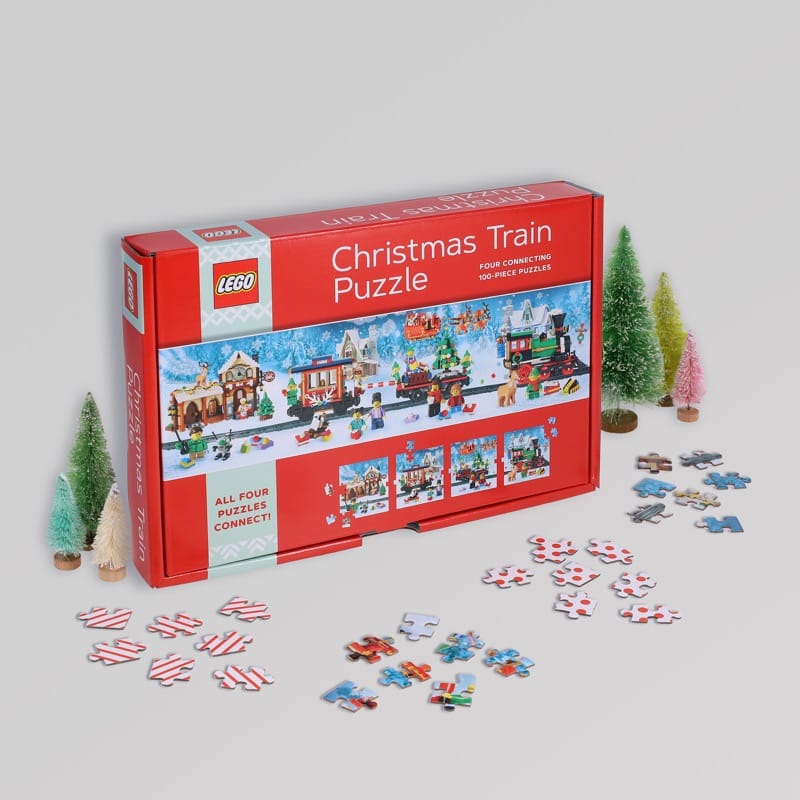 These LEGO-themed gifts are for anyone who loves to build and create. The LEGO Christmas Train Puzzle features four individual 100-piece puzzles that can be connected to create a large 30 x 8.25 inch winter scene featuring a train, snow-capped houses, and sledding minifigures. The puzzle is packaged in a gift box that looks like a present ready to be placed under the Christmas tree. The puzzle is perfect for puzzle builders 7+ years old and can be built solo or as a team.
Price: $16.95
Where to buy: Chronicle Books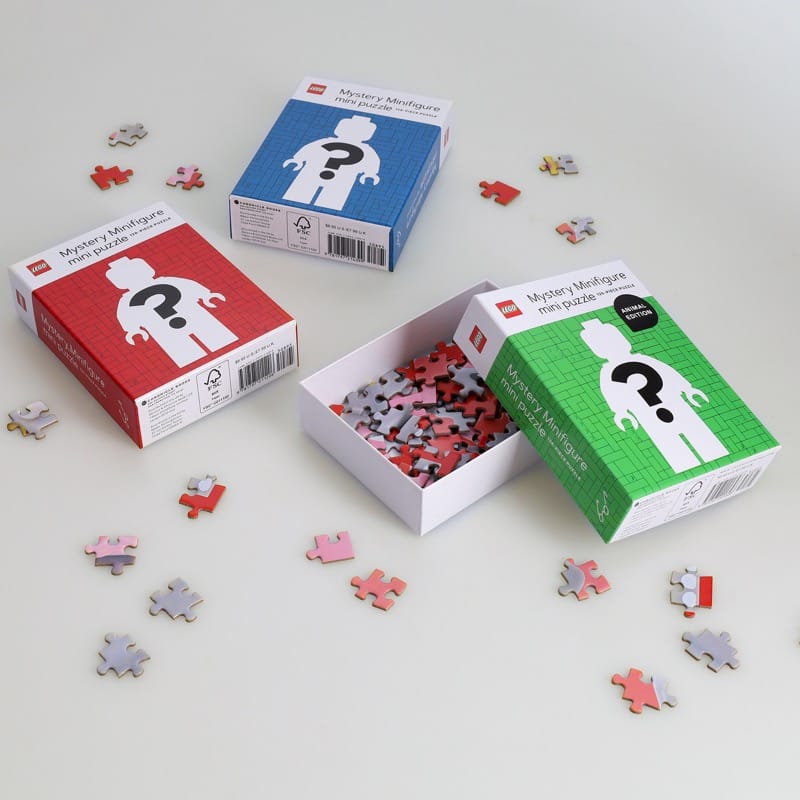 If you are looking for a smaller puzzle, the LEGO Mystery Minifigure Mini Puzzles are one that your LEGO-loving friends might be interested in. Designed with LEGO builders and puzzle enthusiasts aged seven and up, six different designs are available in each series. Kids complete each mystery mini-puzzle to reveal the image of a surprise minifigure. Collect them all.
Price: $8.95
Where to buy: Chronicle Books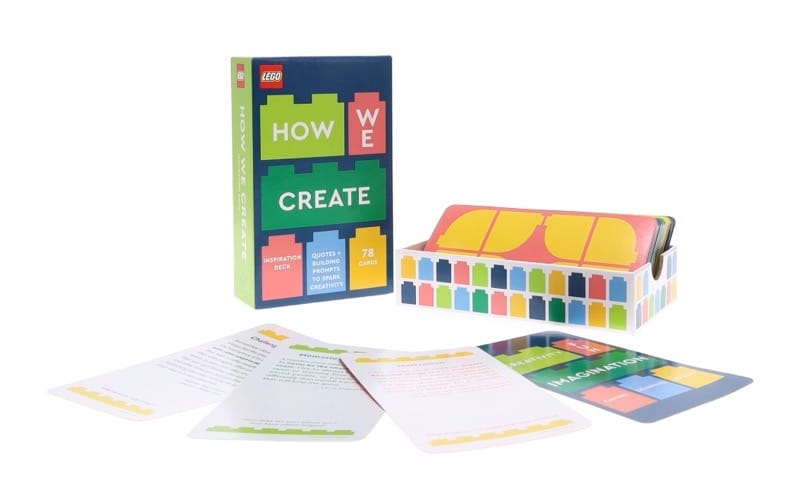 The LEGO How We Create Inspiration Deck is a deck of 78 cards filled with inspiring quotes and thought-provoking building prompts. It's like having a little brainstorming session in a box! Whether you need a motivation boost, some inspiration, or a challenge to overcome, this deck has got you covered. The deck is divided into five categories – Motivation, Inspiration, Memories & Mentors, Challenges & Obstacles, and LEGO Core Values – and each card offers a moment of personal reflection, a spark of motivation, or an open-ended invitation to harness the power of play. The cards are packaged in a keepsake box with a sliding tray, making it easy to display or return the card to the box to be used again and again.
Price: $19.95
Where to buy: Chronicle Books
Speks magnetic fidget toys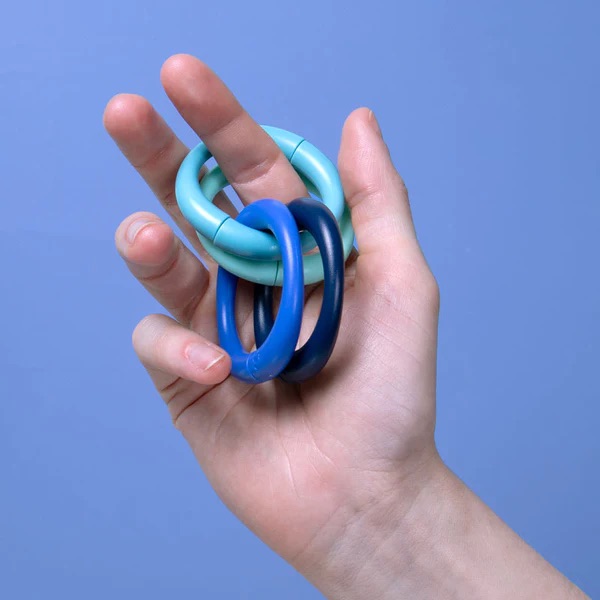 Looking for a one-of-a-kind and entertaining holiday gift that's sure to bring joy? Look no further than Speks and their delightful selection of magnetic toys that are perfect for kids and adults who love a touch of whimsy and fidget-friendly fun!
First up is the Helix Magnetic Fidget Coil (shown above). This playful and practical magnetic coil offers endless possibilities for looping and twisting. Whether you're seeking relaxation through repetitive play or looking to flex your creative muscles, Helix is a versatile choice. When the fidgeting is done, repurpose it as a charming fridge accessory or a unique way to display notes on the office filing cabinet. Priced at $19.95, it's a budget-friendly gift/stocking stuffer with a dash of creativity.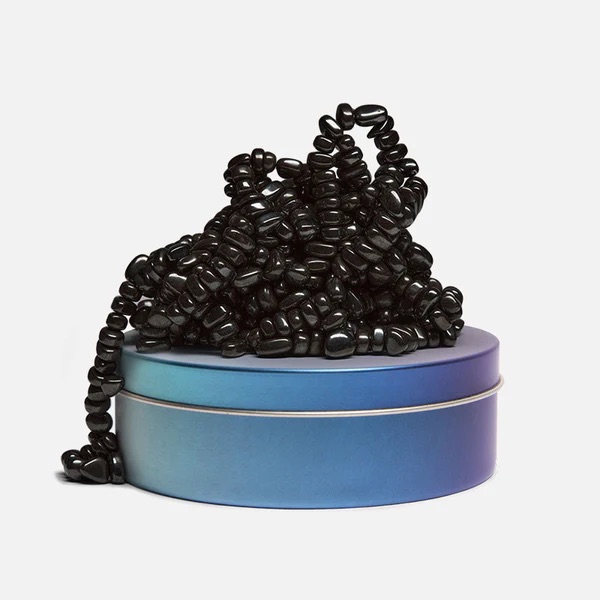 For those who might be averse to playing with traditional slime or Silly Putty, consider the Crags Magnetic Putty. This mesmerizing pile of 500+ ferrite magnetic stones not only provides a calming texture but also creates soothing sounds. Crags store in the included tin and are priced at $24.95 and make for a thoughtful gift for anyone needing a moment of relaxation.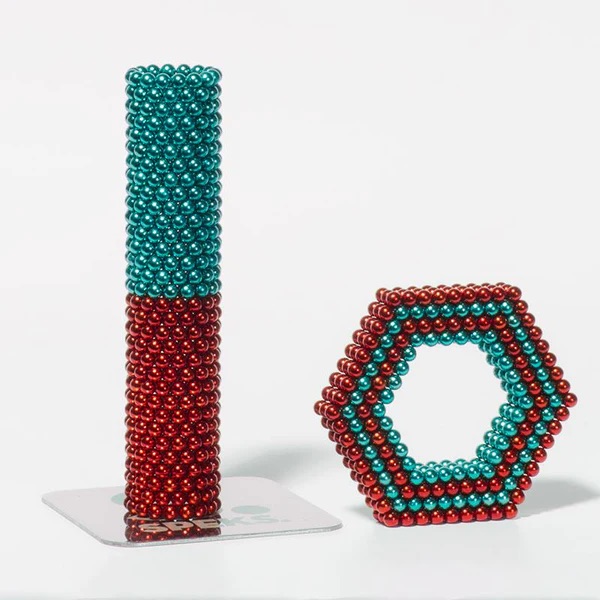 Speks 2.5mm Magnet Balls are another fun option. Combining the best elements of magnetic putty, and building blocks, These tiny Neodymium rare earth magnets balls offer a unique sensory experience. With both multi-color and single-color options, they come in a spectrum of colors to suit any preference. Priced at $34.95 for the 512 set and $62.95 for the 1000 magnet set, Speks are a bit of a splurge but promises hours of creative and stress-relieving enjoyment.
Speks Helix, Crags, and Magnet Balls are designed to bring fun and excitement to the fidget aficionado in your life. Forget the ordinary and embrace the extraordinary with Speks' magnetic toys for a holiday gift that's as unique as it is entertaining.
Price: $19.95 and up
Where to buy: GetSpeks.com and Amazon
World's Smallest mini games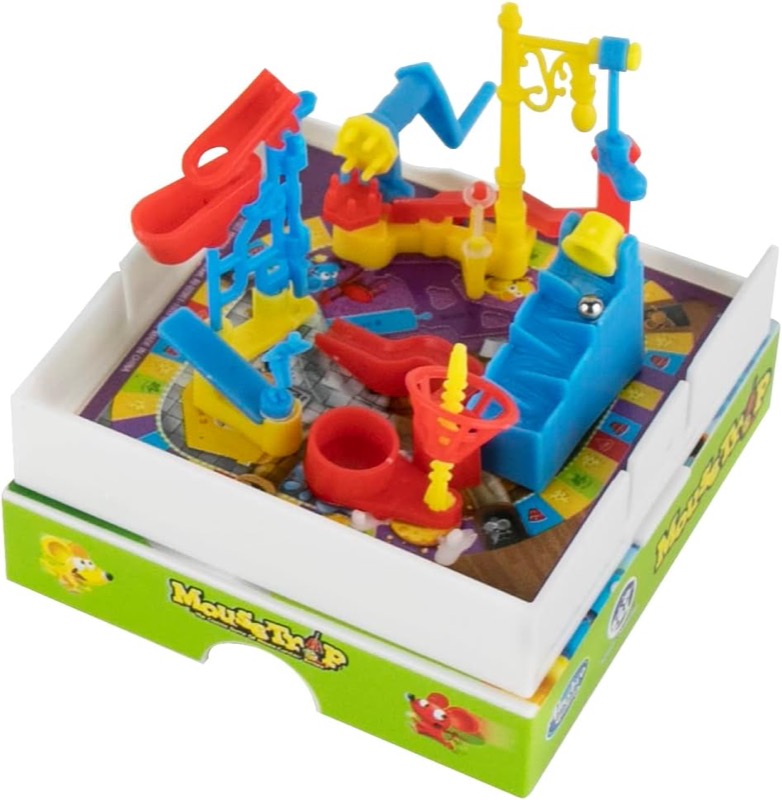 Here's a fun gift idea for the kids on your holiday shopping list and those still young at heart. World's Smallest is a brand that offers a range of classic toys in their smallest sizes ever. They have a variety of mini-games that are perfect for gifting, including classics like Mouse Trap and Battleship.
The World's Smallest Mouse Trap game is a miniature version of the classic game that fits into the palm of your hand. It's a game of zany action on a crazy Rube Goldberg style contraption. The game comes complete with one 2.75″ wide by 3″ deep case, 1 gameboard, 1 mouse, and 27 teeny tiny contraption parts. My sister and I used to play with the original version of this game when we would visit my grandparents when we were children, so it holds a warm place in my heart.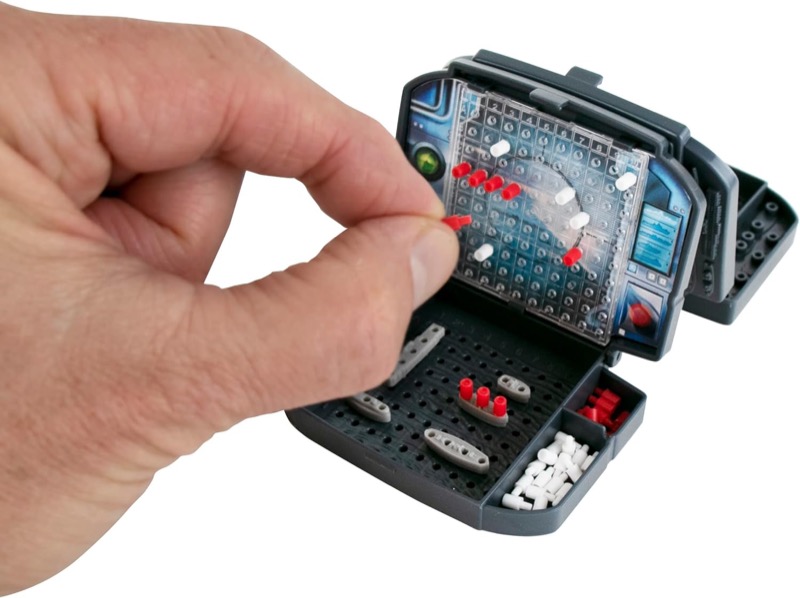 Another cool mini game is the World's Smallest Battleship game, which is a miniature version of the classic "Who Sunk My Battleship?" The game comes with two fold-and-store game units, 168 white and red plastic pegs, and instructions.
No matter which one you choose, the World's Smallest mini-games are a great gift or stocking stuff for anyone who loves classic games and/or miniatures.
Price: $5.98 and up
Where to buy: Amazon
Pedipocket blanket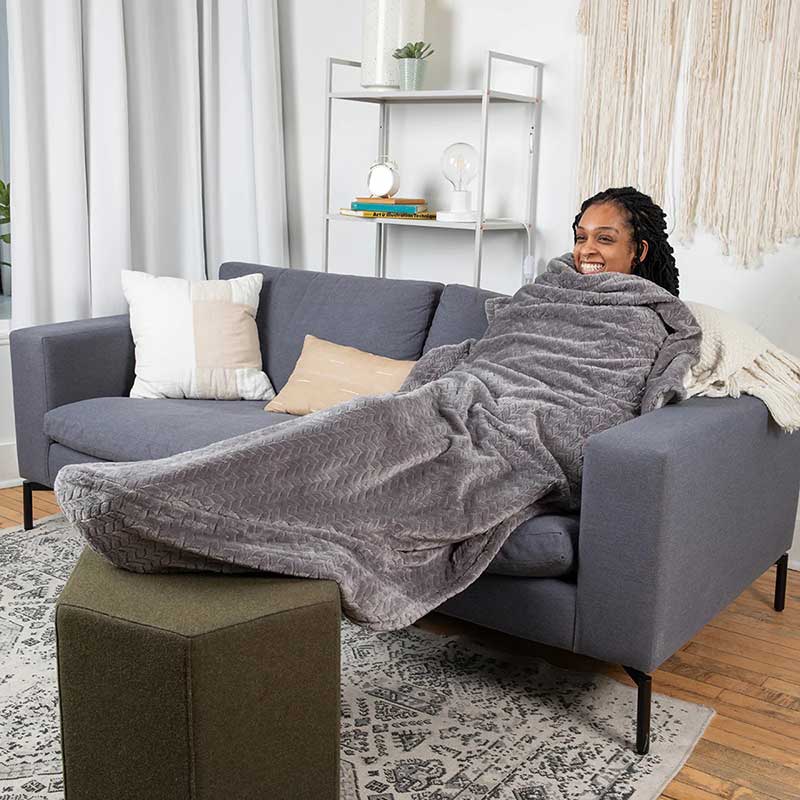 Curling up on the couch with your significant other is the definition of a cozy night in my book. But when you add a Pedipocket blanket, it takes cozy to a whole new level. Pedipocket blankets are ultra soft velvety fleece material with a faux sherpa lining that keeps you incredibly warm and the built-in roomy pocket at the bottom is the perfect place to keep your feet toasty and comfortable. They sent me one to try out and it immediately has become my new favorite couch blanket. My cat Ozzy loves it too and will make "biscuits" when he's curled up on my lap when I'm under the blanket. Pedipocket blankets are like a warm hug from your favorite stuffed animal 🙂 And they are machine washable and dryer-friendly.
Price: $65.00
Where to buy: Pedipocketblanket.com and Amazon
Brass gear from Bespoke Post
If you have someone on your holiday gift list who is into products that have a vintage aesthetic, then these gift ideas from Bespoke Post might be right up their alley. These gifts not only look cool, but they are useful, as well. First up is the Brass Compass from Wren (above left). This military-styled compass features fluid-filled shock-resistant case with glow-in-the-dark details. At only $20, it could make a fun stocking stuffer.
Price: $20
Where to buy: bespokepost.com
Next up is the Barebones Edison Light Stick (above right), which is made of brass and copper. This small light can be used as a lantern or an emergency flashlight. It's not going to help you find your way in the woods, but it's an interesting rechargeable light that features a cool spiral design that will turn heads and become a topic of conversation.
Price: $75
Where to buy: bespokepost.com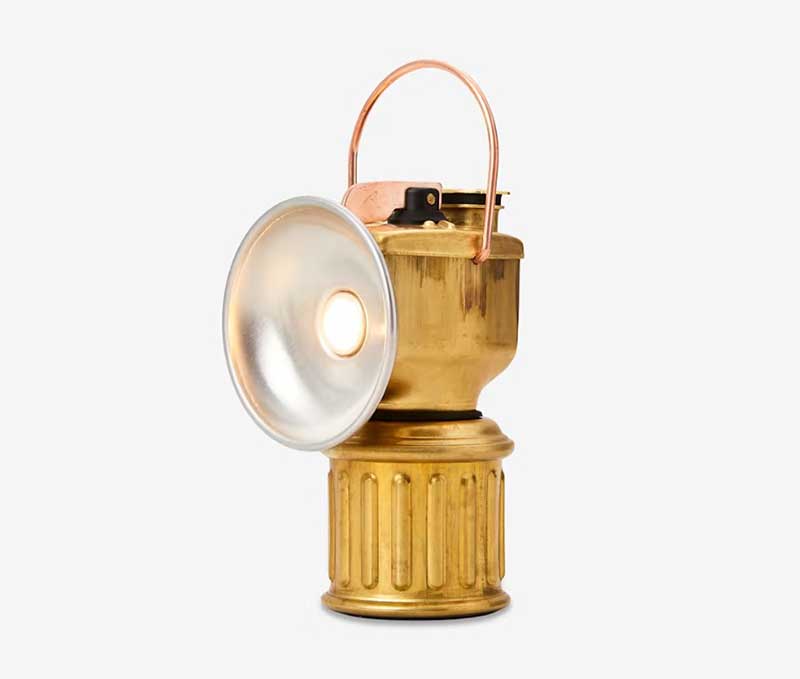 Another idea is the Barebones Miner's Lantern, which is designed based on the classic miner's headlamp. It features brass construction with a magnetic base and a dimmable LED that goes from 30 to 250 lumens, which is enough light to help you find your way out of a coal mine. Since it's made of brass, it will tarnish with time to have a really cool patina. Oh, it's rechargeable too!
Price: $75.00
Where to buy: bespokepost.com
Otamatone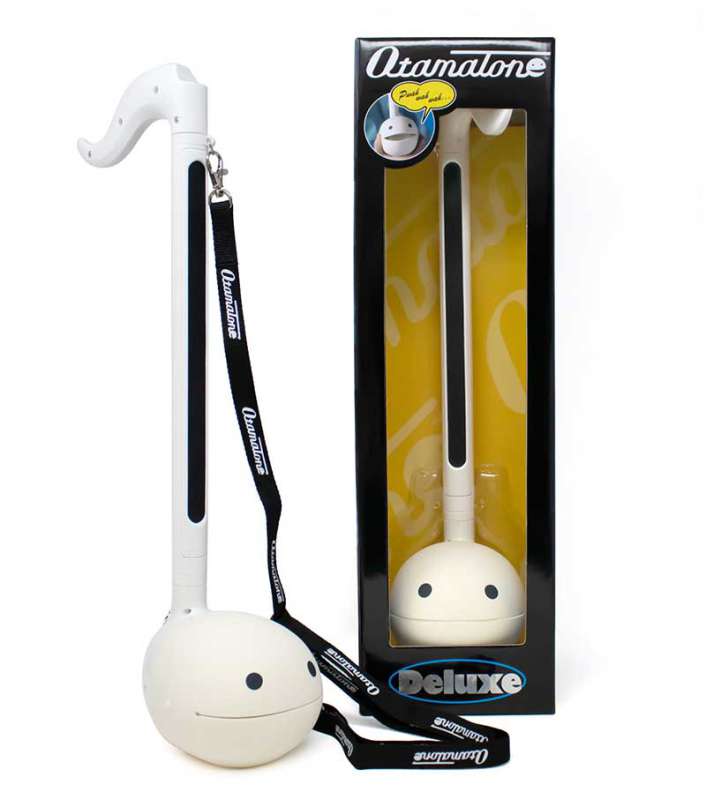 The Otamatone is a whimsically delightful gift idea that brings both musical joy and a touch of quirky fun. This unique Japanese electronic musical instrument is not just an amusing gadget; it's a conversation starter and a source of endless entertainment. Shaped like a musical note with a face, the Otamatone produces sound by sliding your fingers along its neck and pressing the touch-sensitive buttons. It's perfect for unleashing creativity, making music, or simply adding a lighthearted vibe to any gathering. Whether the person you are giving it to is a musician or simply someone who appreciates the unconventional, the Otamatone is a unique gift combining playfulness with musical expression, making it a memorable and enjoyable present for all ages.
Price: $39.99
Where to buy: Amazon
Glocusent LED Neck Reading Light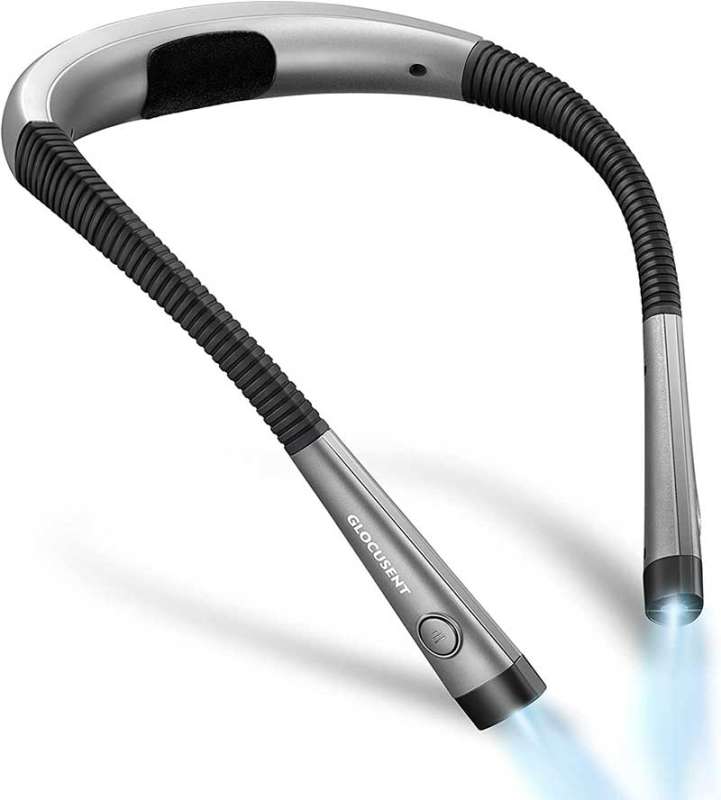 The Glocusent LED Neck Reading Light is a thoughtful and practical holiday gift that combines comfort and functionality. Perfect for bookworms, students, or anyone who enjoys reading in bed, this hands-free light wraps gently around your neck, providing a soft and adjustable illumination for a cozy reading experience. The LED light is not only bright enough for clear reading but also easy on the eyes, reducing strain during extended use. Its rechargeable battery ensures convenience and portability, making it an excellent companion for travel or camping. The adjustable neck design allows users to position the light exactly where they need it without disturbing others. Be sure to read our Glocusent LED Neck Reading Light review for more info.
Price: $21.99
Where to buy: glocusent.com and Amazon
PopSockets PopPucks fidget toy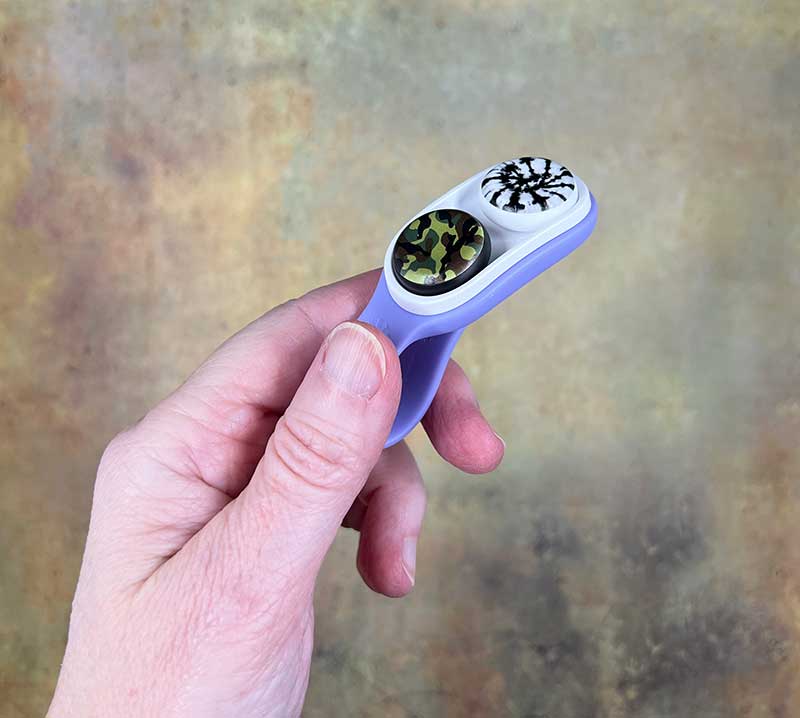 For the fidget toy fan on your list, this one will keep them busy. It's not only a fidget toy but also a skill toy. It's made by the same people that brought us PopSockets, and like PopSockets, PopPucks are available in a variety of colors and designs that make them collectible. For a better idea of what you can do with this deceptively simple toy, check out my quick video and my PopSockets PopPuck review.
Price: $15.00 (starter pack), $6.00 (boost packs)
Where to buy: PopSockets and Amazon
Be sure to check out all our 2023 Gift Guides.