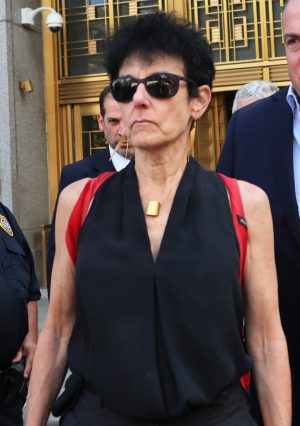 FTX yesterday sued Sam Bankman-Fried's parents, alleging that Joseph Bankman and Barbara Fried "exploited their access and influence within the FTX enterprise to enrich themselves" at the expense of FTX customers.
FTX's lawsuit against Bankman and Fried was filed in US Bankruptcy Court for the District of Delaware as part of bankruptcy proceedings involving FTX and Alameda Research. "Bankman and Fried siphoned millions of dollars out of the FTX Group for their own personal benefit and their chosen pet causes. This action seeks to hold them accountable for their misconduct and recover assets for the Debtors' creditors," the lawsuit claimed.
The civil lawsuit was filed about two weeks before Bankman-Fried's criminal trial was scheduled to begin on October 3. Four former FTX executives already pleaded guilty to criminal charges.
In February 2022, Bankman and Fried were deeded "a $16.4 million luxury residence in The Bahamas," a 30,000-square-foot property referred to as "Blue Water," the lawsuit said.
"The total cash payment for Blue Water amounted to $18,914,327.82, inclusive of all costs, taxes, and fees. Neither Bankman nor Fried contributed any money of their own towards the purchase of Blue Water," the lawsuit said. The property was allegedly "paid for with funds ultimately provided by FTX Trading," while "Bankman and Fried enjoyed the benefits of more than $90,000 in expenses, paid for by FTX Trading, for their Bahamas residence."
Bankman additionally received a $10 million gift of Alameda funds, FTX said. Nearly $6.8 million of that was transferred to the couple's joint bank accounts, FTX said. "Bankman's command of tax law and unique understanding of the FTX Group's muddled corporate structure allowed him to facilitate the transfer of a cash gift totaling $10 million to himself and Fried consisting of Alameda Ltd. funds," the lawsuit said.
Parents "knew or ignored bright red flags"
"Bankman and Fried also pushed for tens of millions of dollars in political and charitable contributions, including to Stanford University, which were seemingly designed to boost Bankman's and Fried's professional and social status at the expense of the FTX Group, and by extension, its customers and other creditors," the lawsuit said.
Bankman and Fried "either knew—or ignored bright red flags revealing—that their son, Bankman-Fried, and other FTX Insiders were orchestrating a vast fraudulent scheme to profit and promote their personal and charitable agendas at the Debtors' expense," FTX alleged. The couple's "influence and control over FTX Group funds expanded as the FTX Group plunged deeper into insolvency," the lawsuit said.
FTX is seeking compensatory and punitive damages, disgorgement of the compensation Bankman received from FTX, and the return of "transferred property and related expenses or the value thereof." The lawsuit also asked for an accounting "related to Defendants' use and possession of Blue Water, and any profits realized therefrom."
Lawyers for Bankman and Fried called the lawsuit's claims "completely false."
"This is a dangerous attempt to intimidate Joe and Barbara and undermine the jury process just days before their child's trial begins," attorneys for Bankman and Fried wrote in a statement quoted by the Associated Press. "These claims are completely false. [FTX CEO John] Ray and his massive team of lawyers, who are collectively running up countless millions of dollars in fees while returning relatively little to FTX clients, know better."