Microsoft has been testing a new Xbox Home UI since last year. And it has now finally started delivering it to the Xbox Series S/X and Xbox One consoles across the globe. However, if you haven't received the new update and can't wait to try out the new dashboard, do not worry. Here's a step-by-step guide to update your Xbox to the new Home UI. Read on.
What's Changed in the New Xbox Home UI?
Microsoft periodically updates the Xbox interface to add new features and improve the user experience. The giant started testing the new Home UI in September last year. And since then, it has gone through layers of polishing and improvements.
Based on feedback from Insiders, it was evident that users wanted more room for custom backgrounds or game art, quicker navigation options, and more personalization. Aligning with the same, here's what's changed in the new Xbox Home UI:
Spacious Background: The tiles have moved lower, leaving more space for the background image. This offers a cleaner look with more emphasis on the wallpaper. Microsoft has also added a new responsive game art feature that will match the game or app you're hovering over.
Quick Menu: Unlike the old UI (where you had to press the Home button to access different options), there's a new floating menu at the top of the screen. You can quickly access the game library, Store, Game Pass, search, and settings.
Recommendations: Scrolling down on the home screen, you'll notice personalized recommendations for games and widgets for friends or community updates.
Game Pass and Customization: The new UI puts all your Game Pass games in one place to open, install or uninstall easily. You can also pin your favorite games and groups like Quick Resume to Home.
How to Get the New Xbox Home UI Update?
Microsoft has started rolling out the new Home UI to all Xbox Series S, X, and Xbox One console owners starting July 26, 2023. However, it is a phased release, and the update may take a few weeks to arrive on your machine.
If you want to access it right now, you can enroll in the Xbox Preview program, as shown below. But before you proceed, we'd recommend checking if the update has arrived in Settings > System > Updates.
Step 1: Install Xbox Insider Hub App
To enroll in the Xbox beta program, you must install the Xbox Insider Hub app from the Store. Here's how to do it:
1. Open Microsoft Store on your Xbox.
2. Search for "Insider" and select Xbox Insider.
3. Click on Get or Install.
Alternatively, you can install the "Xbox Insider Bundle" app, which will install both the Xbox Insider Hub and the Report a Problem app.
Step 2: Enroll in Xbox Update Preview
You shall now enroll your Xbox console into the Update Preview as shown below:
1. Launch the Xbox Insider Hub app on your console.
2. Select Previews from the sidebar on the left.
3. Click on Xbox Update Preview under Available.
4. Select Join to proceed.
5. It will ask you to select the beta channel you want to join. Choose Xbox Update Preview Delta and hit Save.
6. Click Continue after reading the warning.
It will now enroll you into the beta program, which may take minutes to an hour. Once successful, the status will change from "Pending" to "Manage."
Ours took less than two minutes to process.
Step 3: Update Your Xbox to the New Home Dashboard
It's now the time to install the latest beta on your Xbox to enjoy the new UI. But before you start, ensure you have an uninterrupted power supply and internet connection.
1. Open Settings on your Xbox console.
2. Select System from the sidebar on the left. Choose Updates.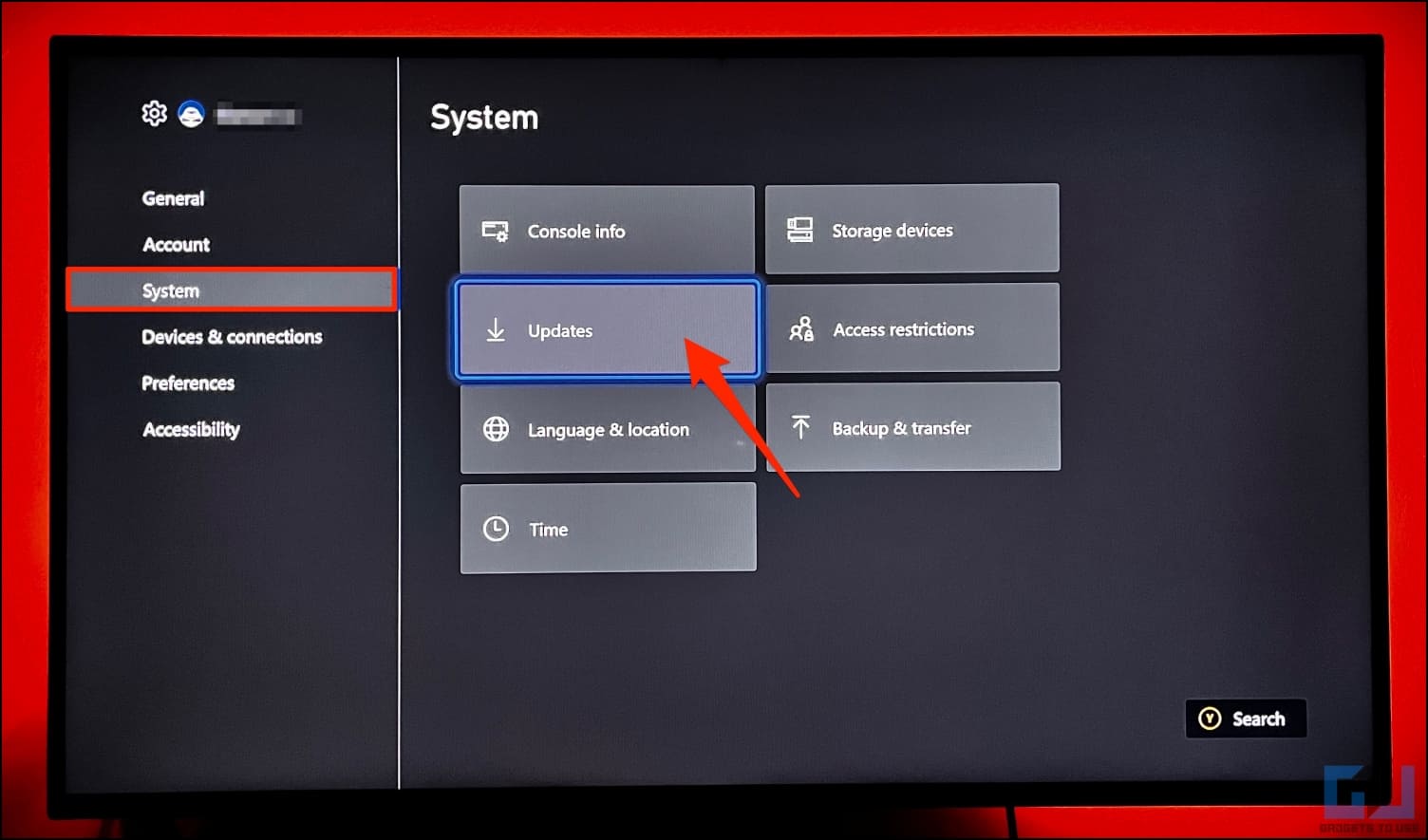 3. See if an update is available and click on Update Console.
4. Tap Start Update and give it time to download and install.
The update will be roughly 1GB and take about 10 minutes to install. And your Xbox will reboot during the update.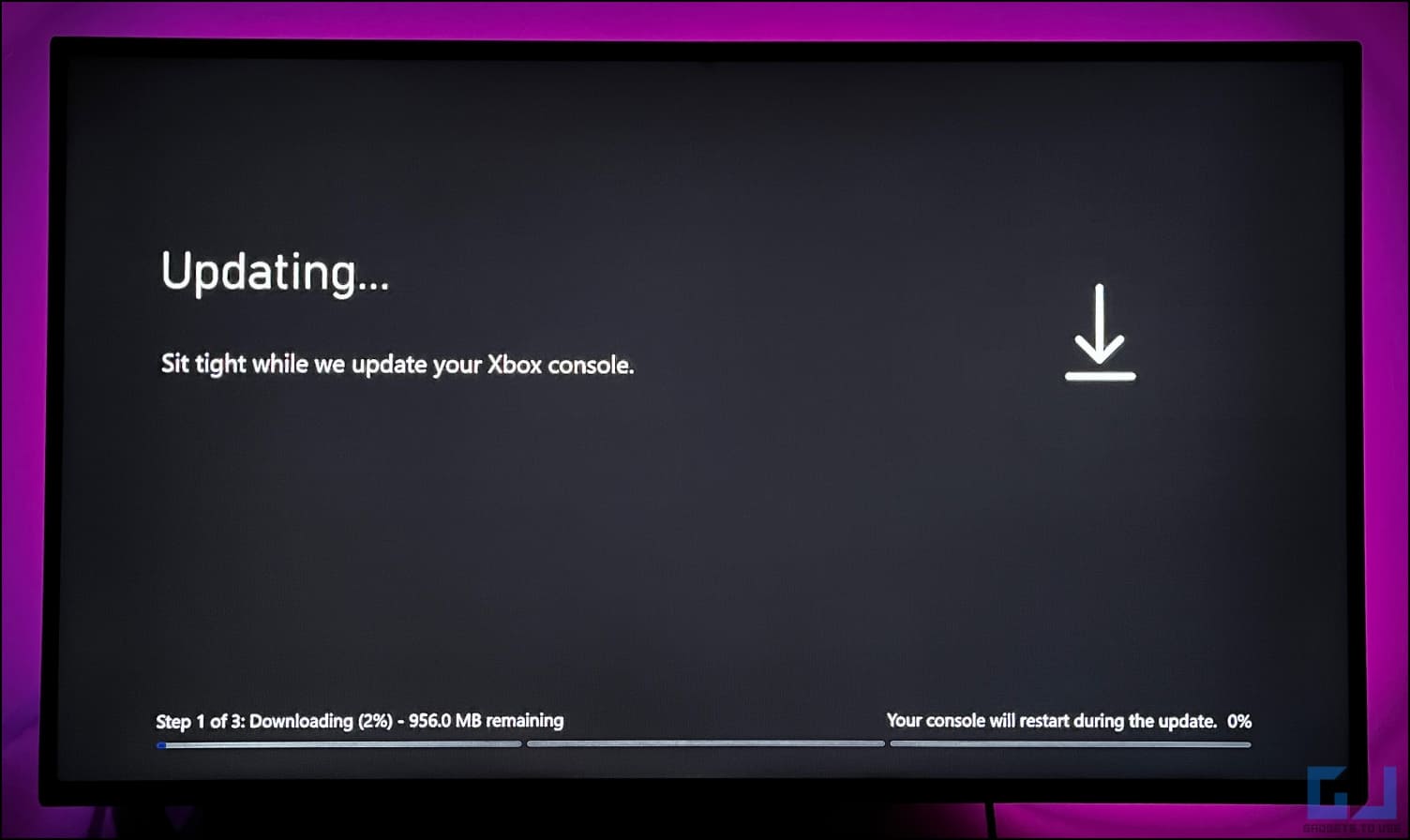 Enjoy the New Home UI on Your Xbox
Once the Xbox restarts, log in to your account. You will be welcomed with the new dashboard UI with smaller icons and a menu navigation pane on the top, which looks more like Android TV UI. However, you may encounter some bugs. For instance, we couldn't hear any audio until we rebooted the console again.
Wrapping Up
This is how you can get the new 2023 home UI dashboard on your Xbox console. The update is available for Xbox Series S, S, and Xbox One. While Microsoft has started rolling it out publicly, you can use the Insider method to get it instantly, along with early access to future updates. Do watch out for the bugs. Stay tuned for more such tips, tricks, and updates.
You might be interested in: