Whether you're a gamer, content creator, productivity guru, or power user, working and playing on your PC can be made not just better, but also more pleasant with the right supplemental desk add-ons. But which accessories and gadgets are actually worth buying?
Below you'll find a comprehensive, curated overview of some great PC accessories you should consider for your computer setup, hand-picked by our discerning staff. For even more ideas, be sure to check out real PC enthusiasts swear these 24 desk accessories changed their life, a crowd-sourced roundup of beloved workstation gear.
This article was translated from German, and originally appeared on our sister site, PC-Welt.
Corsair ST100 headphone stand
Whether it's a gaming session, a Zoom meet-up with friends, or a business meeting, conversations are increasingly scheduled and conducted digitally.
A headset is always part of the party, and in the best-case scenario, it finds its place on a specially designed stand, making it always easy to grab.
See the Corsair ST100 RGB Premium Headset Stand on Amazon for $79
The Corsair ST100 headphone stand ($79) is a particularly high-quality representative of its kind, and not only offers the headset a secure storage space, but also useful additional features.
In addition to its basic functionality—the secure storage of your headset—the Corsair ST100 offers integrated RGB lighting, which can be controlled via the Corsair iCue software, as well as two USB 3.2 Gen1 connections for fast data transfer.
---
Govee DreamView G1 Pro Gaming Light
The Govee DreamView G1 Pro Gaming Light ($140) is marketed as a gaming accessory, but also creates a dynamic visual atmosphere for any PC workstation.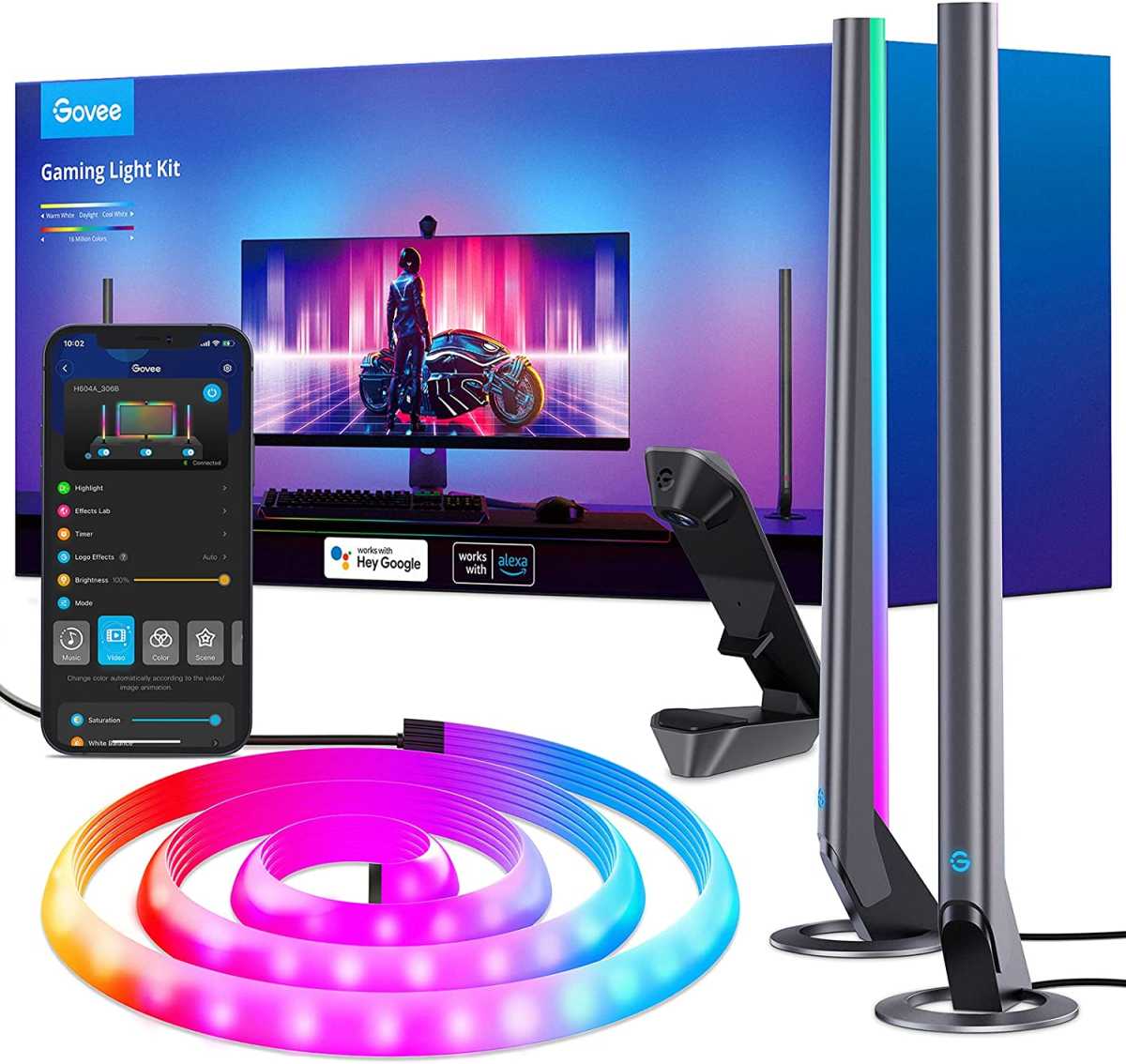 Govee
See the Govee DreamView G1 Pro Gaming for $140 on Amazon
The Govee DreamView G1 Pro Gaming consists of a set of two standing lights, a camera, and a color light strip for all monitors with a diagonal screen measurement of 24 to 32 inches.
The entire ambient lighting system with all its components can also be easily configured, controlled, and synchronized via a smartphone app for iOS and Android, as well as a dedicated application directly on your PC. This is a great, relatively inexpensive way to add ambient lighting to your rig. Check the Amazon listing to see how this system changes color according to your games, video, and music.
---
Logitech G Powerplay inductive mouse pad
Wireless keyboards and mice have become common PC peripherals, and not just for gamers. That said, the constant charging needs of these accessories can be a nuisance that seemingly always rears its head at the worst possible time.
The inductive Logitech G Powerplay mouse pad ($120) provides a remedy and recharges compatible mice directly during operation. The upshot is you never lose power while you're using the mouse—a massive problem solved.
Logitech
Logitech G POWERPLAY Mouse Pad for $120 at Amazon
Logitech POWERPLAY bundle with G502 mouse for $217 at Amazon
The Logitech G Powerplay comes with two different mousing surfaces. In addition to a flexible fabric mouse pad, a hard plastic version is also included, which is particularly aimed at gamers.
---
173-piece cable management kit
Tidiness in the workplace makes for a more productive environment and shouldn't be underestimated. So cable clutter should be avoided at all costs.
The 173-piece cable management kit helps to neatly lay cables on, behind, and under your desk, making it an essential helper in organizing your workstation.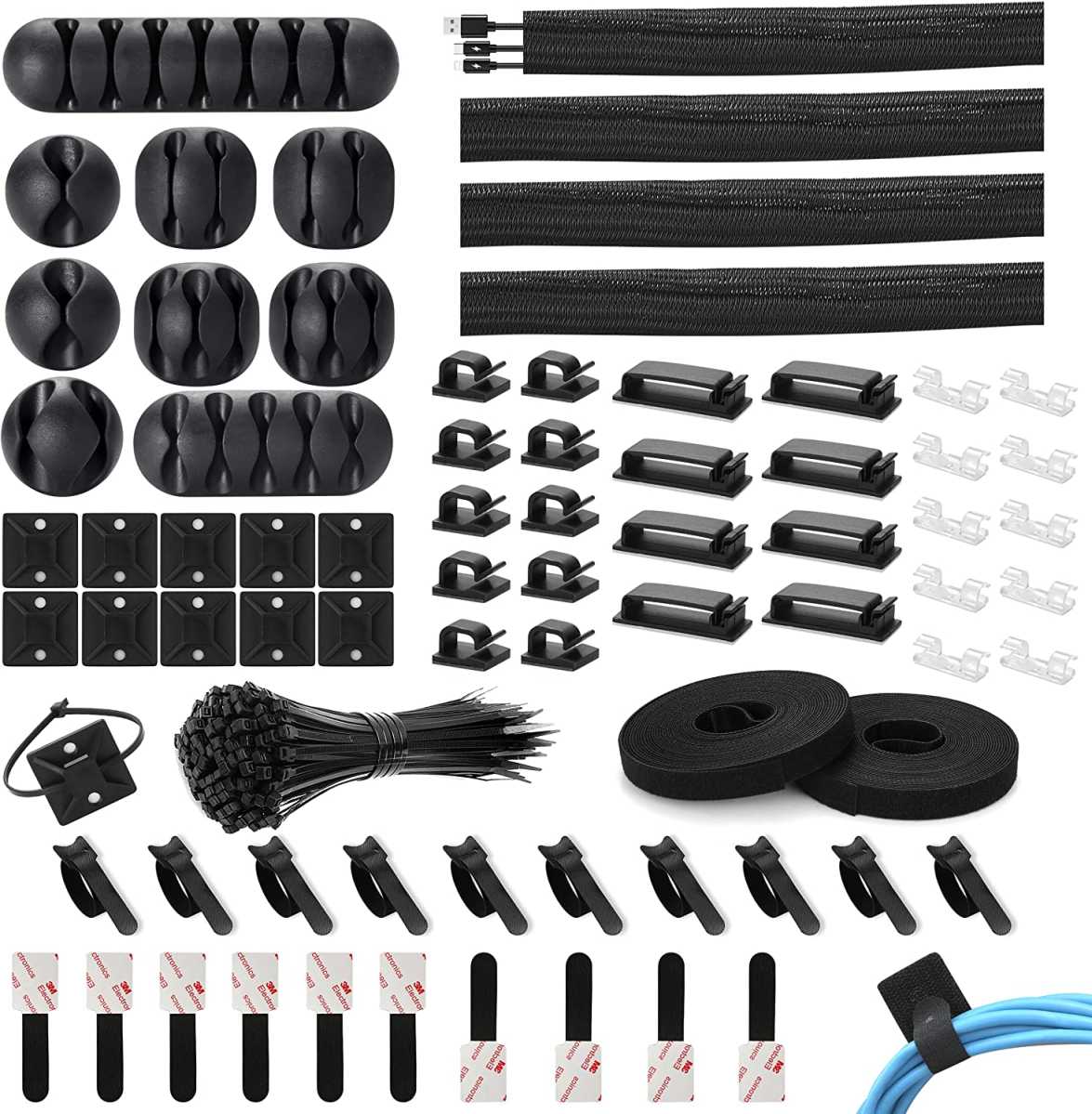 ZH
173-piece cable management kit for $13.99 at Amazon
This comprehensive cable management kit contains everything users may need to neatly manage all cables at home or in the office.
Included in the set are a total of 4 cable sleeves with 47 self-adhesive clip holders, 10 classic cable ties, 10 large self-adhesive wall cable ties, 100 quick release cable ties, and two roll cable ties.
---
BONTEC monitor holder
If you want to set up a slick multi-monitor setup, strongly consider using a VESA monitor mount.
The BONTEC monitor mount enables two monitors to be set up side by side to free up space on your desk and further increase productivity.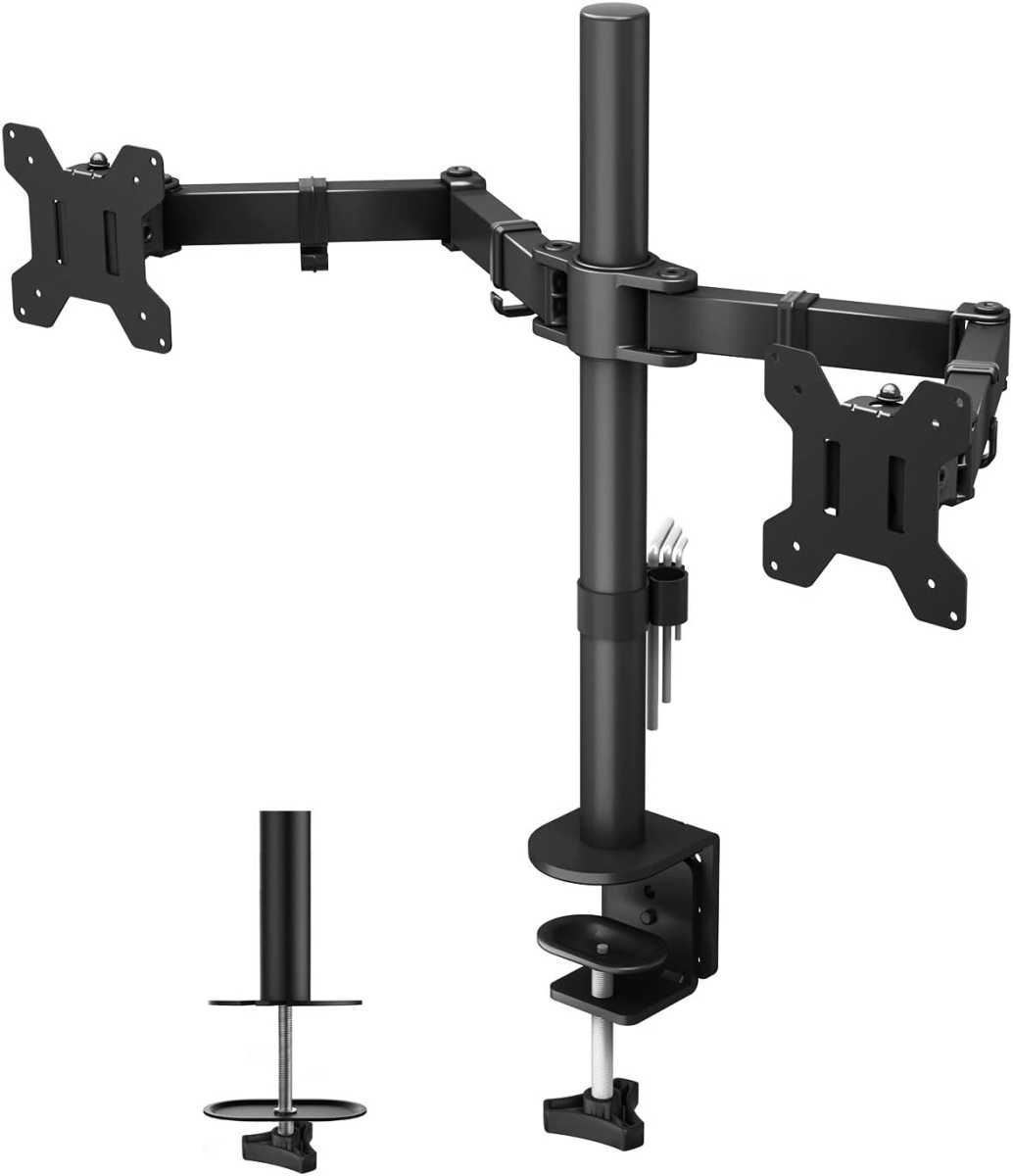 BONTEC
BONTEC monitor holder for $32 at Amazon
The monitor holder is designed to fit all flat screens and TV sets with VESA sizes of 75 mm × 75 mm and 100 mm × 100 mm, and can accommodate a total of two 13- to 27-inch displays.
BONTEC's monitor mount can be tilted by +90°/-90° and swiveled by 180°, which provides even more flexibility and greater ergonomics. All necessary tools are included for quick and easy installation. Integrated cable management and storage compartments ensure even more order on the desk.
---
Seagate Expansion Desktop 10 TB
Whether you're stationary at your PC's desk or mobile with your notebook, a well thought-out backup strategy should always be an integral part of computer use. Large external hard drives can be particularly helpful for saving backups.
The Seagate Expansion Desktop 10 TB offers a generous 10 terabytes of hard disk space for backups and comes with the necessary software as well as a data recovery service.
Seagate
Seagate Expansion Desktop 10 TB for $180 at Amazon
The external hard drive convinces with a good price-to-performance ratio, offering a lot of storage space per dollar. It also has a high transfer speed via USB 3.2 Gen1 and an integrated power supply. File storage can be handled via simple drag-and-drop if you prefer, but Seagate also offers its own tools and compatibility with third-party software.
The integrated hard drive is a fast Seagate Barracuda, which uses the SATA3 standard and connects to the PC via USB.
That's it for this roundup, but for even more ideas, be sure to check out real PC enthusiasts swear these 24 desk accessories changed their life, a crowd-sourced roundup of beloved workstation gear.